Toyota has now pulled the covers off its next Land Cruiser for global markets including the USA, Australia and Japan, but how will the Land Cruiser diversify into the electric era?
The Japanese brand is reportedly working to find out how to make its future Land Cruiser work in an age of electrification and hybridisation.
A recent report from Automotive News confirmed that Keita Moritsu, Toyota's chief engineer for Land Cruiser, said that even an integrated electric motor won't be enough to see it through to 2030.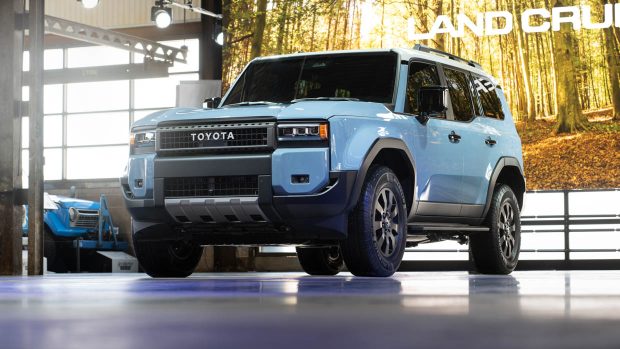 Let's take a look at the possible options for a future electrified Land Cruiser.
Hybrid expanded even further
We know that the new-generation Land Cruiser will have, at least in the United States, a turbo-hybrid powertrain called the I-Force Max system.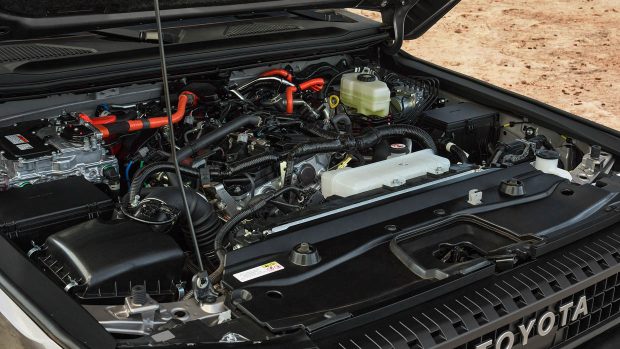 This system uses a 2.4-litre turbocharged four-cylinder petrol engine which is assisted by an 35kW electric motor and a 1.87kWh NiMH battery pack. Toyota says that the electric motor has been integrated directly into the new eight-speed automatic transmission. Total outputs are 243kW/630Nm.
But for Australia's Prado, this powertrain is yet to be confirmed, with the 2.8-litre turbo-diesel four-cylinder engine from the Hilux to be the headliner.
This 2.8-litre engine will have mild-hybrid assistance, but will that be enough?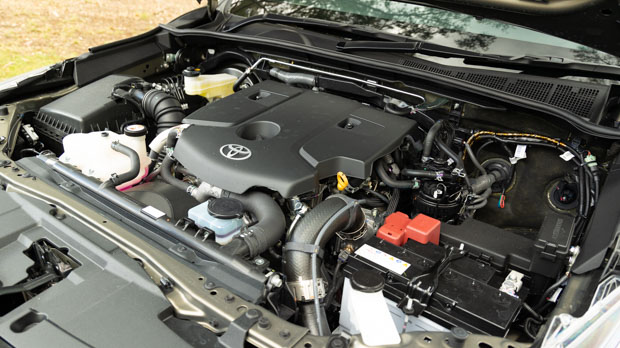 Automotive News has confirmed with Toyota's engineers that although the current TNGA-F platform wasn't originally envisioned to handle full electrification or even hydrogen fuel cells, Mr Moritsu has said that "we will try to adjust the platform to accommodate".
But this means that adding a bigger battery pack – even if the Land Cruiser remains hybrid for the foreseeable future – could be a challenge. However, it seems that this option is certainly not off the cards.
Full-electric only likely to happen with a ground-up replacement model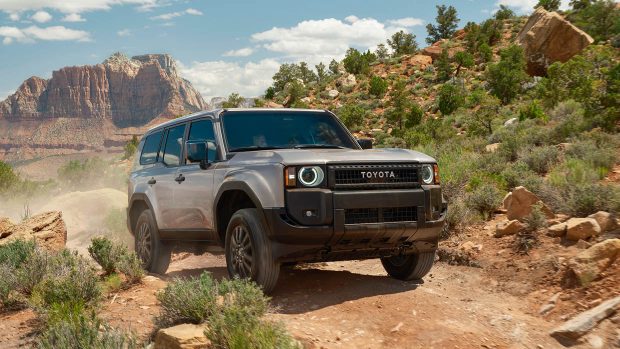 Toyota will come across a few challenges, especially in Australia, when it comes time to electrify the Land Cruiser and Land Cruiser Prado completely.
The first major speed bump will be to get the range needed to successfully cruise the wide barren lands that Australians love to explore.
But the second issue is that the TNGA-F platform is unlikely to be able to go full-electric in its current state. It's much more likely that the Land Cruiser will need to be built from the ground up – but not for some time.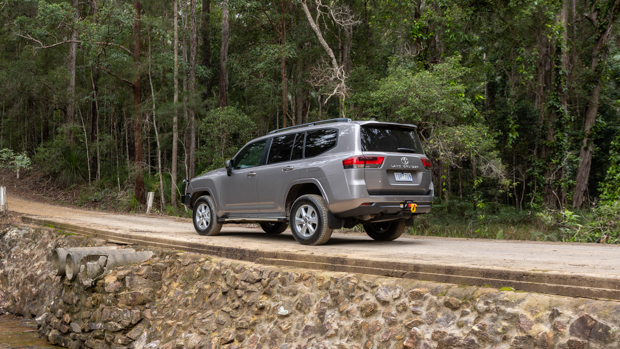 This is likely to happen around 2030 when the new-generation Land Cruiser Prado lives out what will likely be its last combustion era.
Hydrogen fuel cell possible, but not likely
Toyota has been toying with the idea of hydrogen fuel cell vehicles for some time, which could be the answer to long-range driving and heavy towing applications, however the infrastructure for hydrogen is incredibly small.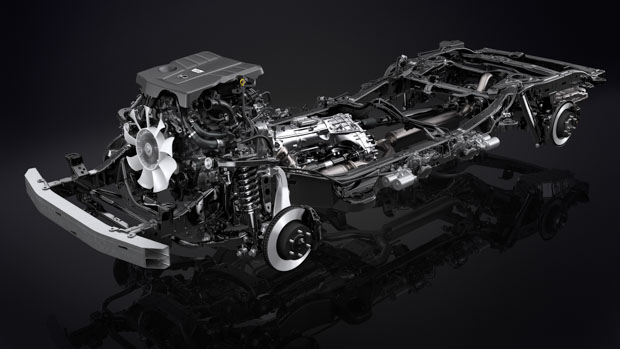 There are less than a handful of hydrogen filling stations in Australia. One of which is owned by Toyota in Altona, Victoria and the other is operated by ActewAGL in Canberra.
Hydrogen tanks also take up a lot of space, adding bulk and weight to the picture.