Fuel economy figures have been released for the petrol-electric hybrid engine used by America's Toyota Land Cruiser 300 Series equivalent – the Sequoia – and it's a relatively frugal powertrain despite packing big power.
Set for release in new-generation form in late 2022, the Sequoia runs on the same TNGA-F platform as the Land Cruiser 300 Series sold in Australia, as well as the American-market Tundra pick-up truck that may come down under in future.
Toyota Australia has committed to giving the Land Cruiser 300 Series a hybrid engine option by the end of the 2020s, and the Sequoia's hybrid engine gives Toyota a turn-key option.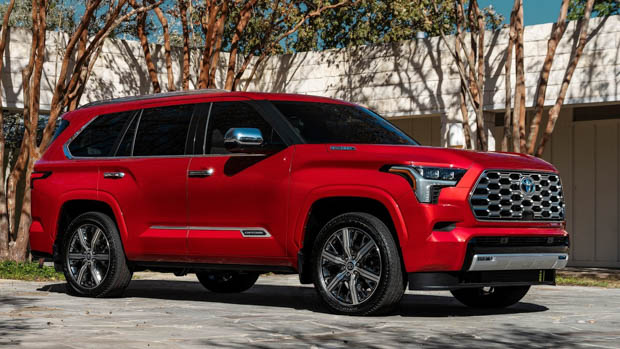 While the Sequoia's hybrid engine runs on petrol, its 10.7L/100km fuel economy rating from America's EPA authority is nearly diesel-like.
Toyota calls this hybrid engine the I-Force Max, and it couples a 3.5-litre twin-turbocharged petrol V6 engine with an electric motor to produce a combined 326kW of power and 790Nm of torque.
In Australia, the TNGA-F platform and Land Cruiser 300 Series is only sold with a 3.3-litre twin-turbocharged diesel V6 engine with 227kW/700Nm, and is rated to consume 8.9L/100km on Australia's optimistic ADR81/02 economy cycle. America's EPA is more realistic.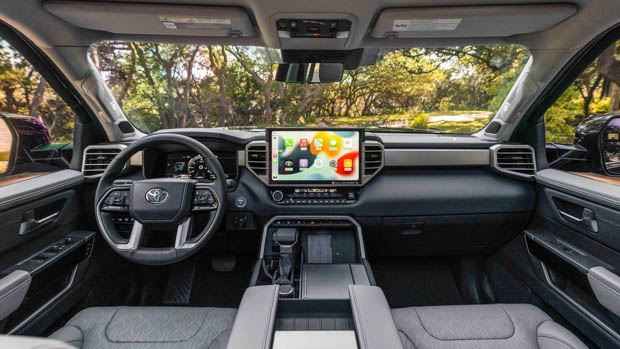 The Sequoia, which is sold in the US market instead of the Land Cruiser in 300 Series guise, has a claimed fuel economy of 10.69L/100km (20mpg) combined for the rear-wheel drive variant and 11.7L/100km (20mpg) for the four-wheel-drive variants.
Toyota Australia has not confirmed the specific timing of the arrival of the Land Cruiser 300 Series Hybrid, but we know that the vehicle is on its way.
Whether it uses the I-Force Max petrol-electric hybrid powertrain or a possible diesel-electric hybrid system remains to be seen.