Japanese carmaker Mazda will continue to develop diesel powertrains in the long term – a strategy that stands in clear contrast to the industry trend in moving away from the fuel in favour of gasoline engines and electric motors. Speaking with Chasing Cars at the 2018 Los Angeles Auto Show, Mazda managing executive for powertrain development Ichiro Hirose said "Mazda has no plan to phase out diesel."
In Australia, Mazda has expanded its diesel footprint in recent years, adding a diesel-only seven-seat SUV to its range in the form of the Mazda CX-8. Other key models, including the CX-5 – Australia's best-selling SUV – have recently had their 2.2-litre twin-turbo diesel option engine upgraded to 140kW/450Nm. The Mazda 6 midsize passenger car sports the same outputs. The CX-3 small SUV recently gained a newly developed 1.8-litre single turbo diesel producing 85kW/270Nm.
In the CX-5, the diesel engine option, available on most variants, makes up 12% of sales – a small share compared to the three available petrol engines, but in nominal terms, 12 per cent means more than 3,000 additional CX-5s annually.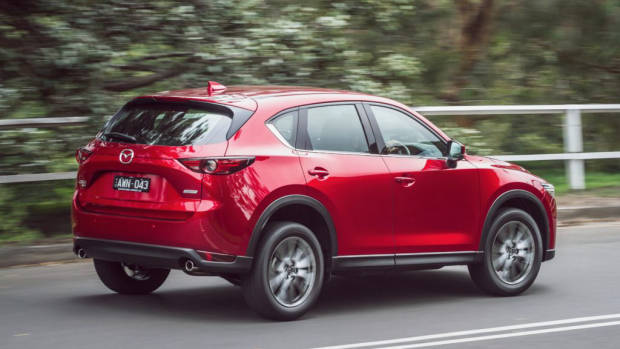 Mr Hirose said that Mazda's commitment to diesel is not as a stop-gap, but instead is a long term strategy for reducing the brand's rangewide carbon emission footprint.
"We're continuously working on the diesel engine to achieve the ideal diesel. These days, SUVs are popular, and that means that vehicles are bigger and heavier. For the reduction of CO2, diesel engines do have an advantage," Mr Hirose told Chasing Cars.
Mazda's renewed commitment to diesel is set against a broader brand commitment to the internal combustion engine. Though Mazda is investing some resources into electric vehicles – the first Mazda-branded electric car arrives in 2020 – Mr Hirose believes gasoline and diesel engines still have plenty to offer. The brand spruiks its "Well-to-Wheel" strategy, which looks at sources of power production, making the argument that coal-powered electricity systems, for example, mean EVs are hardly emission-free.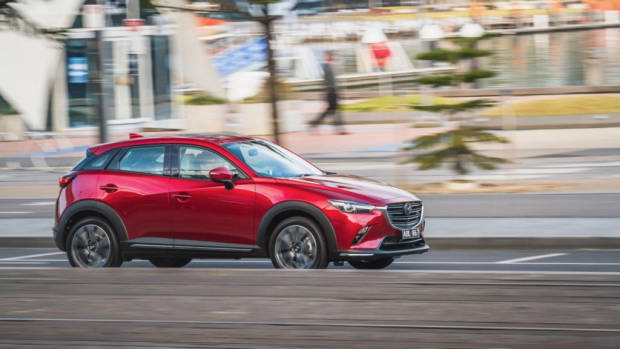 "We have to look at how power is generated in each [world] region," Mr Hirose said. "In some regions, it's clean energy – so EVs are a good fit. Others are different, and internal combustion may have more advantages in terms of CO2. In terms of total CO2 reduction, I think that some regions are better for ICE than regions where EVs are king in terms of CO2 emissions."
"The Mazda direction is that we should still look at internal combustion engine production."
Notably, Mr Hirose told Australian media he believes that combustion engines still have about thirty per cent more efficiency that can be extracted from them in future, namely through methods that retain engine heat more productively.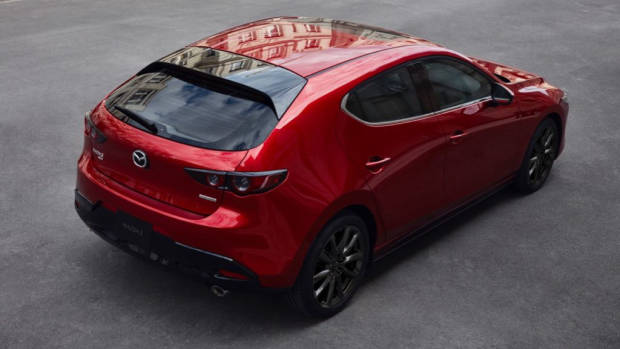 The commitment to diesel comes in the wake of the development of Mazda's new Skyactiv-X engine, a petrol-powered unit that Mr Hirose claims combines "the best of both worlds – gasoline and diesel." That comes by way of a very high compression ratio, mechanical supercharging, and mild hybridisation.
Mazda's popular small car, the Mazda 3, will be the first model to be offered with a Skyactiv-X engine, predicted to be a two-litre unit producing around 140kW/230Nm. The new Mazda 3 was revealed at the Los Angeles show – you can watch a detailed walkaround of the new Mazda 3 hatch and sedan here.
There is something of a delay on the Skyactiv-X engine, though, with the initial Mazda 3 engine lineup filled out by current-gen Mazda engines. "I can say that the introduction timing of the X engine will be within 2019 – the engine is almost ready," Mr Hirose said.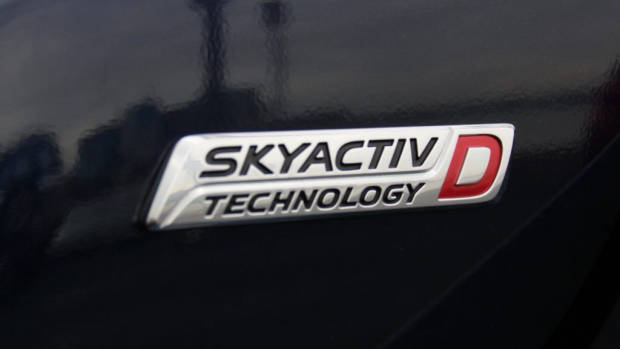 In Australia, the 3 will be offered with two existing naturally aspirated petrol engines measuring 2.0- and 2.5-litres in capacity. Before Christmas 2019, the Skyactiv-X engine will arrive locally. Overseas, the 3 will also be offered with the same 1.8-litre diesel as the CX-3, though this will not be offered in Australia.
Diesel-powered Mazda 3s have been sold in Australia before but they failed to catch on. Most recently, the third-generation 3 was offered with a 129kW/420Nm twin-turbo diesel exclusively teamed to a six-speed manual gearbox – a niche combination if we ever heard of one.
The Skyactiv-X engine features partial electrification by way of a beefed-up alternator and a 24-volt lithium ion battery that allows an extended start-stop system. It may also offer brief power boosts to the engine – this element is not yet known.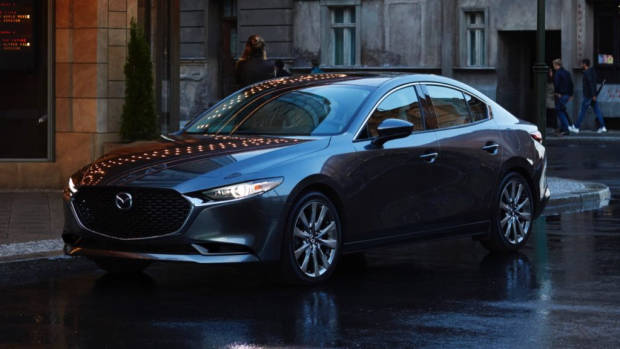 Mild hybridisation isn't exclusive to the Skyactiv-X engine, Mr Hirose says. "It can also be available with the Skyactiv-G engine [the existing 2.0L and 2.5L engines], but it depends on the chosen market."
Essentially, the Skyactiv-X engine should offer diesel-like fuel economy while sporting the high-revving character of a petrol engine. When asked whether the Skyactiv-X will need to be revved out to make good progress, or whether it will feel torquey at low revs, Mr Hirose said "both".
Though Mr Hirose would not name the point of peak torque, he let on that "Skyactiv-X has the characteristics that it can maintain good torque at high RPM. Diesels produce their torque lower, but the X engine can maintain high torque at high RPM."
For now, Mazda will continue to hedge its powertrain bets, offering naturally aspirated petrols, supercharged Skyactiv-X petrols and turbocharged diesels, side-by-side.
"Our concept is that we apply the most optimum [engine] for each region," Mr Hirose said. "We are going to have the G engine, D engine and X engine at the same time."