Mazda's innovative new spark-controlled compression-ignition petrol engine will land in Australia next month, with pricing revealed over the weekend for the 2020 Mazda 3 X20 Skyactiv-X hatchback and sedan. Based on the Astina grade, and entering the range at $40,590 (plus on-road costs), the new mild-hybrid option will be both the most economical and the most expensive addition to the Mazda 3 lineup in Australia to date.
As we discovered when we drove the Mazda 3 Skyactiv-X last year (review here), the new X20-badged variant uses an engine that successfully combines some aspects of diesel motor technology within the auspices of a petrol engine. Later, in September, the new engine will be extended to Mazda's CX-30 small SUV.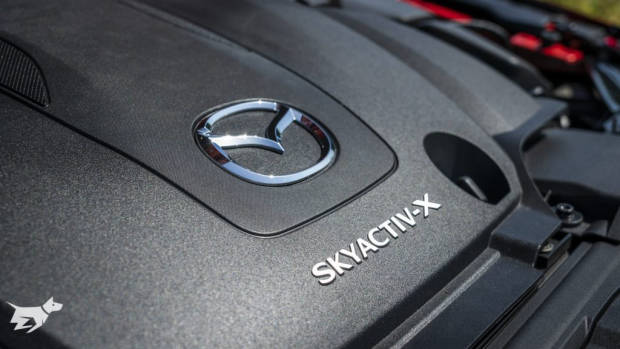 At low revs, the engine uses diesel-like compression ignition before handing off to traditional spark ignition as the driver demands more power. This combination is designed to provide stronger torque around town, while allowing the 3 X20 to rev like a naturally aspirated petrol in dynamic driving.
The Skyactiv-X system also debuts Mazda's mild hybrid technology in Australia – a system it has been developing in European markets on petrol engines for some time. Unlike a Toyota hybrid, the Mazda M Hybrid system doesn't move under its own steam, but instead is focussed on recovering greater energy to assist the engine by way of a belt-driven integrated starter motor and a beefier 24-volt battery.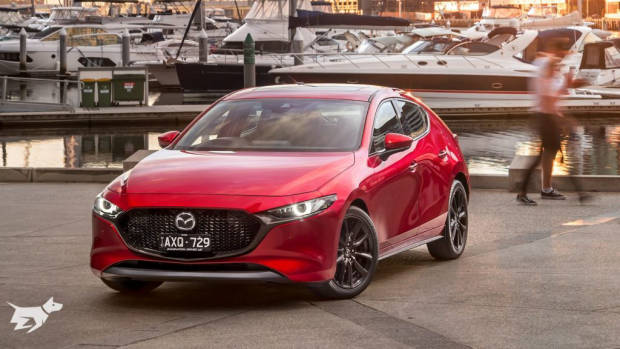 While final power and torque figures are yet to be rated for Australia, it is likely that this two-litre engine will produce the same outputs as its European counterpart, in the order of 132kW/224Nm.
In an affirming nod to purists, like all other variants in the Australian Mazda 3 lineup, the X20 Skyactiv-X grades will be available in a choice of six-speed manual or six-speed automatic transmissions, with both costing the same $40,590 (plus on-road costs).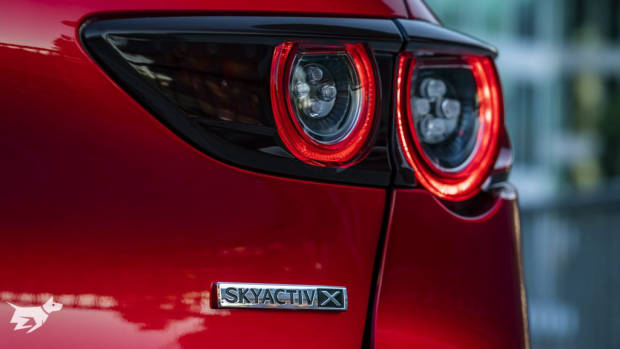 The X20 will sit atop the existing six-variant petrol Mazda 3 range. The current mix utilises either a G20 two-litre naturally aspirated four cylinder (reviewed here) producing 114kW/200Nm, or a bigger-block G25 2.5-litre version (reviewed here) making 139kW/252Nm. The new X20 engine will produce its torque lower in the rev range than the other petrol engines.
The arrival of the Skyactiv-X engine will coincide with the reveal of a new turbocharged iteration of the Mazda 3. Details on this 2.5-litre turbocharged grade will be released later this week, but sources at Mazda Australia currently say the news is not relevant for Australia.
Whether punters will be more taken with the idea of a turbocharged hot hatch than the fascinating, but arguably more niche, Skyactiv-X concept remains to be seen.