The global president and CEO of Mazda, Akira Marumoto, says that under his leadership the Japanese brand will continue to focus on "sincere relationships with customers", with outright interest in building sales volume to take a back seat. Speaking with media at the 2019 Los Angeles Auto Show, where the fourth-generation Mazda 3 small car was unveiled, Mr Marumoto said the Australian Mazda operation – and local dealers – were a model for the rest of the brand.
"[If] global dealers become like Australian Mazda dealers…sales volume will grow," Mr Marumoto said, referring to what he sees as a practice of building "trustworthy relationships" with Mazda owners in Australia. "The good points of Australia should be learned and spread globally – likewise, Japan has some good points [that] should be learned."
Australia is an outlier in the Mazda world. Locally, Mazda are the number-two selling marque, notching up around 11,000 monthly sales. In the United States, Mazda manages around 25,000 sales per month. That contrasts with the big American players, like Chevrolet, which moves around 170,000 vehicles monthly. In Australia – like in its own home town of Hiroshima, in Japan – Mazda punches far above its weight.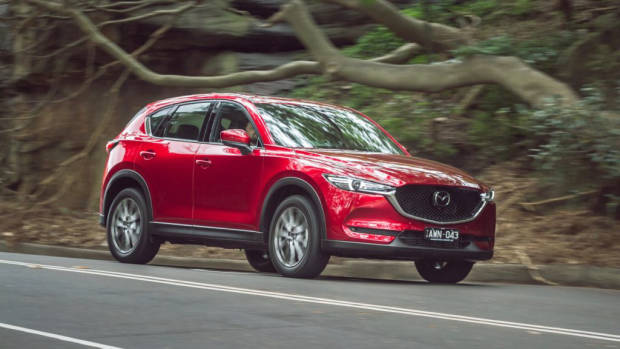 Mr Marumoto is happy with a small, tight global ship. While the brand has steadily moved to fill a similar semi-premium status as Volkswagen in recent years, Marumoto rejects any idea of pushing Mazda into properly luxury territory. "Unlike the German three, we have no intention to develop very expensive products," he says. "When we say premium at Mazda, we mean that through product, sales and service. We form a strong bond with the customer."
It's also Mr Marumoto's intention for Mazda to remain independent – there is no talk of amalgamation with another manufacturer. The realities of scale have meant that Mazda has sought to cooperate in the past with other brands to meet vast development costs, including Toyota.
"In terms of the alliance with Toyota, we have two basic [philosophies]," Mr Marumoto says. "First, we should maintain brand independence and management. Second, wherever we can collaborate, we should do so, and have a win-win relationship."
"With this, I think Mazda can survive into the future."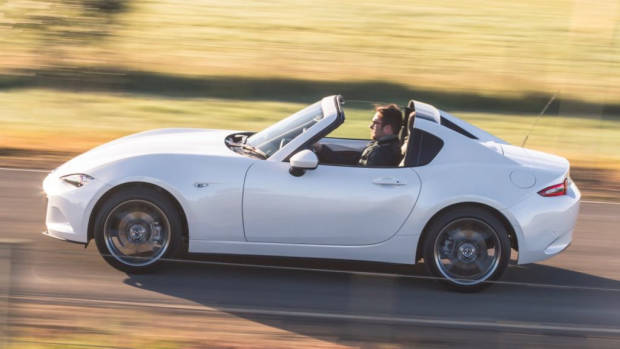 That being said, there are collaborations Mr Marumoto rules off the table, with particular concern expressed about protecting key Mazda assets, including the MX-5 sports car. The current, ND-generation MX-5 is also built by Mazda in Japan as a Fiat/Abarth 124 Spider, but Marumoto-san argues the Italian brand contributes enough to keep the Spider intellectually separate.
"When you are talking about the Fiat Spider, the powertrain is Fiat, and the suspension tuning has been done by Fiat – and the design is completely different. So, therefore, we are protecting the independence of the brand.
"But for the next [MX-5] cycle and beyond, nothing has been decided yet."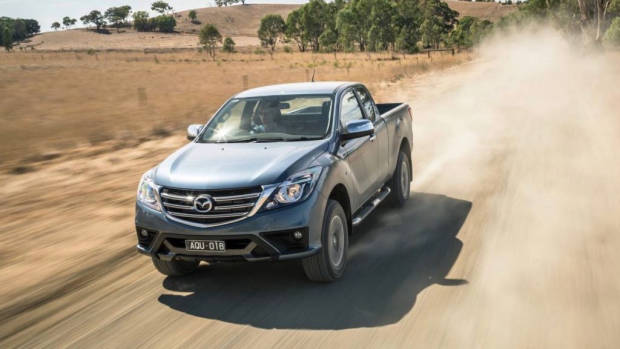 In Japan, Mazda also pairs with Suzuki on developing micro cars. The shared platforms with Suzuki include the tall Flair wagon and crossover models, the Carol hatchback, and the Scrum passenger van.
The current collaboration in utility vehicles with Ford, which spawned the Mazda BT-50 and Ford Ranger, will be finalised at the end of the current generation of those two vehicles. Mazda's next ute will share a platform with the next-generation Isuzu BT-50.
Mr Marumoto hosed down suggestions of a collaboration in order to make a long-time Mazda dream a reality – a new rotary-engined sports car, based on the RX Vision concept. Rotary is routinely mentioned by Mazda executives, though when questioned at the Los Angeles Auto Show, Marumoto and more junior colleagues were noticeably more conservative in discussing the rotary revival.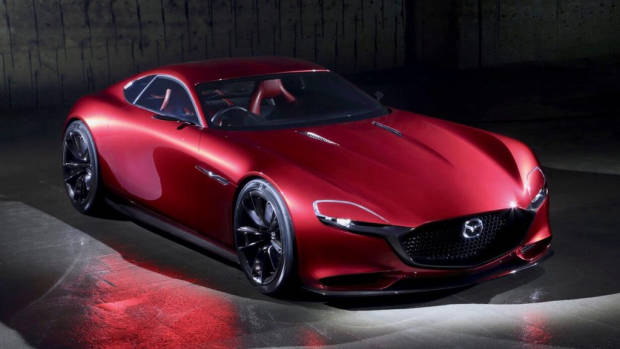 "RX Vision is a vision model, for design development – we didn't assume mass production or commercialisation. But I want to have one!," Mr Marumoto said. "One day we want to build the car."
"If we build [a rotary sports car] for market, it should be a brand icon. So, sharing with a partner is a very hypothetical question. We haven't thought about it seriously."
There has also been discussion in recent years about the utility of a petrol rotary engine in a range extender use case – as a generator in an electric car to grant an emergency 100-200km of range once battery juice runs out. So, is it going to happen? "I've received this question a hundred times," Marumoto says. "I will not commit. But that is a dream for all Mazda employees."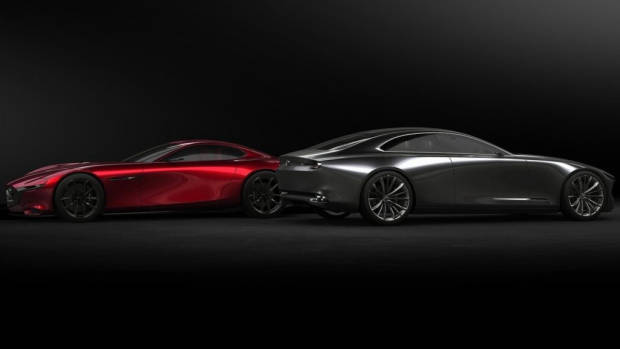 As for a fully-electric Mazda RX sports coupe, following in the vein of the petrol RX-7 (1978-2002) and RX-8 (2003-2012) that sat above the MX-5 in the brand's performance lineup, Mr Marumoto poured cold water on such an idea. "I don't want to make [an electric RX]. I prefer the smell of gasoline."
Unfortunately, performance cars generally are no longer a major focus at Mazda, Marumoto says. When asked whether he was inspired by Toyota's renewed interest in sports models drive by its Gazoo Racing (GR) brand, Mr Marumoto said "That particular segment [does not have] high priority for Mazda. We are not planning an MPS, either."
In terms of expanding the Mazda range into new segments other than a larger sports coupe, Mr Marumoto was reserved. "There is a question mark there. The first step Mazda is going to take is that we are going to expand [model] grades." The effect of that philosophy is being seen on the Australian level, where the large CX-9 SUV recently gained a new high-spec model called the Azami LE, with near luxury-grade appointments inside.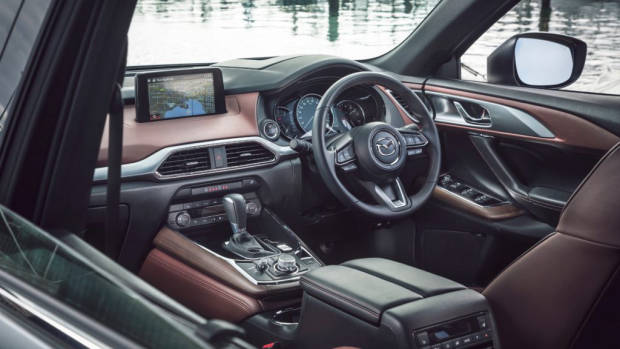 Mazda's new CX-9 Azami LE.
Thankfully, passengers cars aren't on Marumoto's hit list at Mazda. Ford's North American operations recently announced they plan to largely depart non-SUV model lines, but Mazda won't follow.
"We are quite aware that global demand of C-segment cars [Mazda 3 size] is declining. However, the biggest automotive market is China, and their C-share is increasing. Where C-cars is declining most is the US, Canada, and Australia. However…first time buyers tend to buy C-cars. Those young first car buyers – we want them to experience the Mazda brand, then they will get to like Mazda, and buy Mazda again.
"That is why the [new] Mazda 3 is the first batter in a series of new generation products."