Japanese brand Mazda will bring their first electric vehicle to production in 2020, according to the marque's global president and CEO, Akira Marumoto. Speaking with Australian media at the 2018 Los Angeles Auto Show, where Mazda revealed its fourth-generation 3 small car – exclusively designed around internal combustion engines – Mr Marumoto revealed that Mazda's progress in electrification is more progressed than previously believed.
Mazda have been relatively unique among mainstream manufacturers in deliberately eschewing an omnifocus on future electrification. Instead, Mazda have committed to a "well-to-wheel" strategy that examines the sources of power production in a given region. According to Mazda executives, there isn't much point exclusively building electric cars if they are recharged off the back of coal plant generation.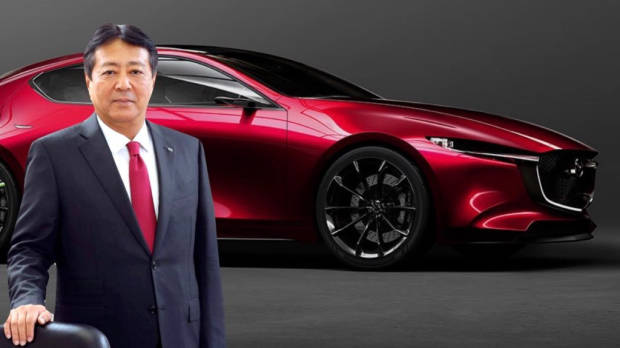 Mazda boss Akira Marumoto.
"The responsibility of a car manufacturer is to take action against global warming and CO2 emissions," Mr Marumoto said. "I guess that in Australia, power generation by fossil fuels accounts for 60-70%. In such a country, well-to-wheel consumption doesn't decrease so much" – switching to an electric car still relies largely on coal power to charge the vehicle.
"Depending on the region, regulation and power generation mix, we will introduce [a number of] electric vehicles wherever necessary. In 2020, an electric vehicle developed by Mazda will be introduced."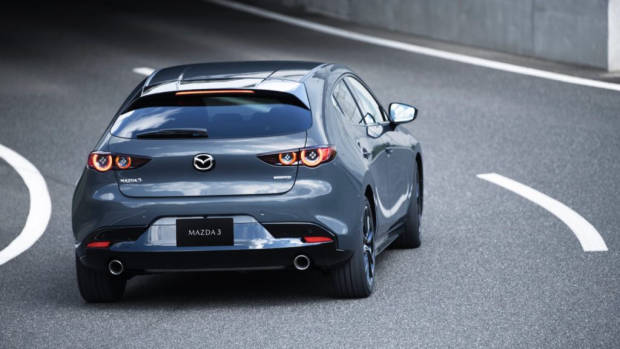 The new Mazda 3 does not have a dedicated EV model.
Elucidated in the brand's "Sustainable Zoom-Zoom 2030 Vision", Mazda believe that they will be able to reap a 30% gain in the efficiency of internal combustion engines in the next 12 years by transitioning to a new series of petrol engines dubbed Skyactiv-X. These power plants will combine compression ignition, supercharging, and mild-hybrid electrification.
The first Mazda with a Skyactiv-X petrol engine will be the new 3. Initially, the 3 will come to market with traditional Skyactiv-G petrols in Australia, but by Christmas a supercharged 'X' motor will come on song. At this stage, though, there's no talk of a pure-electric Mazda 3, though this could theoretically be the model launched by the brand in 2020.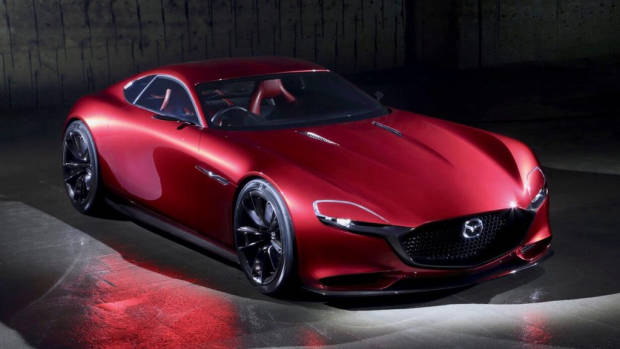 The brand's first electric car won't be a new RX, sadly.
Mazda's most traditional combustion unit is the rotary petrol engine, which has been the subject of intense speculation in recent years regarding a potential comeback as a range extender within an otherwise-electric car, providing 100-200km of emergency range by acting as a generator. So, is it going to happen? "I've received this question a hundred times," Marumoto says. "I will not commit. But that is a dream for all Mazda employees."
Rotary has been the exclusive motivation for Mazda's now-extinct "RX" series of sports coupes, but Mr Marumoto confirmed that the brand's electric car arriving in 2020 will not be an EV-RX. "I don't want to make [an electric RX]. I prefer the smell of gasoline," Marumoto offered to laughs.
Our money would be on a small electric SUV perhaps slightly bigger than the current CX-3 to compete with the new Hyundai Kona EV.