Mitsubishi Australia has been forced to delete or downgrade some key features in its new Outlander midsize SUV in order to secure a steady supply into the country.
After having its pricing and model line-up revealed last August, the fourth-generation Outlander arrived in Mitsubishi's Australian showrooms three months ago, with a choice of five grades consisting of the ES, LS, Aspire, Exceed and Exceed Tourer.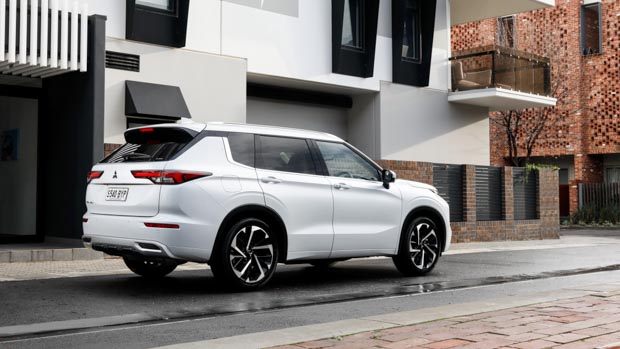 All Outlander grades bar the Exceed and Exceed Tourer have lost some equipment, though this flagship pairing has seen price increases of $500 and $1000 respectively due to the increased cost of materials, manufacturing and logistics required to bring the Outlander to Australia.
Mitsubishi has retained the Outlander's keen entry price of $34,490 (before on-road costs) for the entry-level ES grade in five-seat, front-wheel-drive guise.
You can also option all-wheel-drive and seven seats on the Outlander, allowing it to compete with other versatile midsize SUVs including the Skoda Kodiaq and Nissan X-Trail, as well as five-seat AWD variants of the big-selling Toyota RAV4 and Mazda CX-5.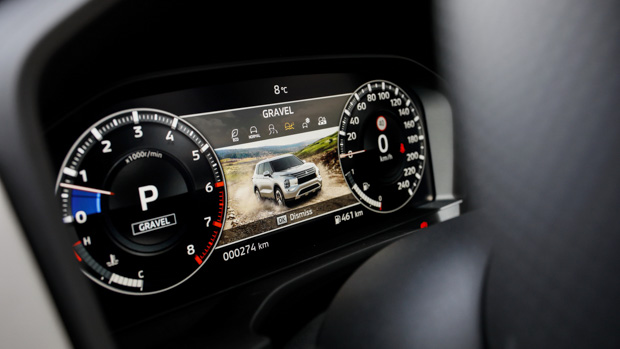 What features has Mitsubishi removed from the Outlander?
The changes made to Outlander begin with the ES which now only has a 'one-touch' power window for the driver's door – the rest require a consistent button press to operate.
Mitsubishi has also removed the power tailgate from the Outlander LS grade, while the Aspire has had its 12.3-inch-inch digital instrument cluster replaced by a smaller 7.0-inch unit.
These sacrifices are necessary to keep supply of the new Outlander flowing into Australia at an acceptable rate, says Mitsubishi.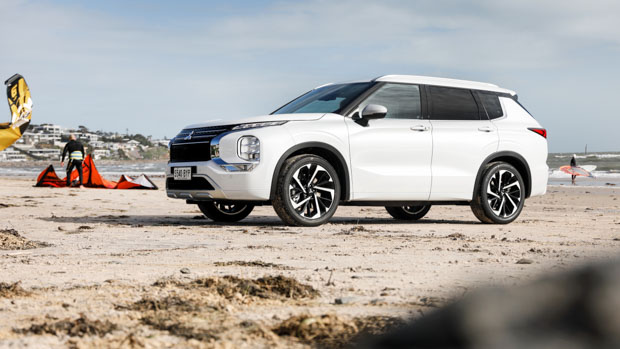 The decision to strip the Outlander of several features is a strategy also used by brands such as BMW in an effort to deliver new cars to customers despite the shortage of parts.
Japanese manufacturers such as Toyota and Subaru have opted to shut down assembly lines or even entire factories for days at a time until enough parts have been procured – resulting in long wait times – though several countries are doing it tougher than others when dealing with supply shortages
Aside from the above price and feature changes, the new-generation Outlander remains unchanged for 2022 and has been covered in detail by Chasing Cars in previous articles.
Mitsubishi Outlander 2022: prices in Australia
All prices listed are before on-road costs.
ES FWD (5 seat): $34,490
ES AWD (5 seat): $36,990
ES FWD (7 seat): $35,490
LS FWD (7 seat): $37,990
LS AWD (7 seat): $40,490
Aspire FWD (7 seat): $41,490
Aspire AWD (7 seat): $43,990
Exceed AWD (7 seat): $48,490 (up $500)
Exceed Tourer AWD (7 seat): $50,990 (up $1000)