Mitsubishi has revealed it is developing a three-motor electrified drivetrain that could find its way into future production models, bringing a performance boost that would warrant the application of the revenant Ralliart badge.
When it was revealed in 2022, the Vision Ralliart concept was dismissed by many as little more than a lightly enhanced version of the imminent Outlander PHEV, however, Chasing Cars understands the vehicle debuted an innovative new drivetrain as well.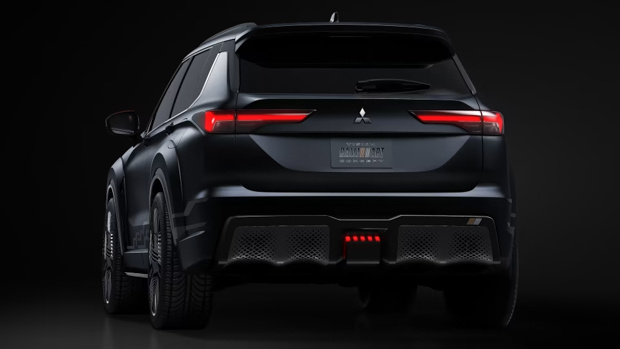 While little fuss was made of the technology when it was presented at last year's Tokyo Auto Salon, the idea was not shelved or forgotten.
Speaking to Chasing Cars at Mitsubishi's Tokachi proving ground in Japan, Mitsubishi Ralliart Team boss Hiroshi Masuoka said the company was developing a new drivetrain that employs a single motor for the front axle but a pair to drive the rear.
"We have many test cars and many types of car," he said. "Outlander has two motors front and back so next has three motors – in the back, two motors. This has possibility to change the passenger car."
What's not yet known outside Mitsubishi's engineering works is whether the three-motor system will form the basis of a new fully electric model or an evolution of the current PHEV Outlander.
The company has made a commitment to plug-in hybrid vehicles and the development of the technology for as long as a demand for it exists, however, Mitsubishi is also planning it pure EV strategy as the global for battery powered transport increases.
What is known however, is that Mitsubishi is still working on a functioning version of the Vision Ralliart drivetrain.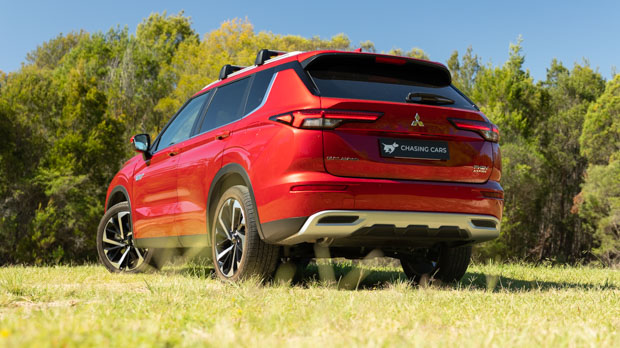 When quizzed about the potential of a three-motor transmission, Mitsubishi product strategy executive officer Koichi Namiki confirmed that the technology would not remain in the concept realm.
"It is not just a concept," he said. "We really want to make that kind of technology for production vehicles. When, we don't know but it's always been a plan."
Performance figures were not offered when the Ralliart concept made its debut although Mitsubishi did reveal that the three-motor system would have a "higher motor output" than the standard PHEV.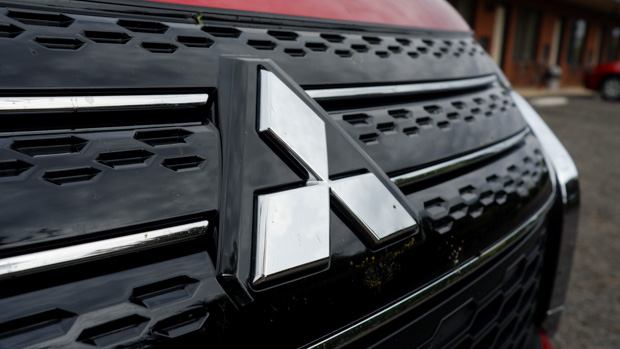 With a combined two-motor output of 185kW/450Nm the current Outlander PHEV offers respectable performance but, with the taps opened up, a three-motor model could pack a bigger power punch than the Lancer Ralliart.
Mitsubishi is still in the process of finalising its resurrected Ralliart line-up and exactly how the iconic badge will be applied to the company's line-up is yet to be communicated, but a high-performance version of its current halo model would certainly seem like an easy choice.
A future version of the Outlander may not be the model to roll-out the innovative new drivetrain but if the midsized SUV does serve as the pioneer, it's likely other elements of the Vision Ralliart concept will come with it.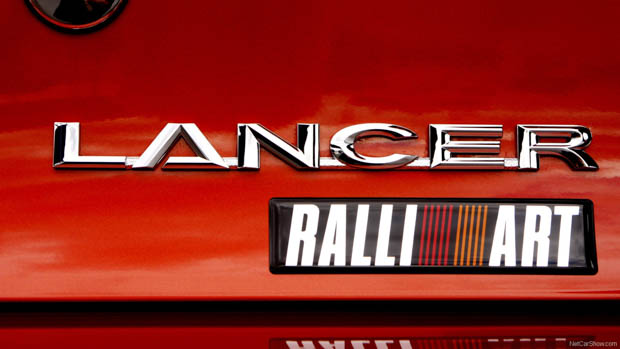 That would include its 22-inch wheels, pumped-up bodykit, uprated brakes and stealth-spec black satin paint.
As for whether a triple-motor Ralliart Outlander will reignite the eagerly awaited return of the brand, Mitsubishi global sales and marketing executive officer John Signoriallo says "anything is possible" but exactly how the coveted motorsport icon will fit into the family is still under discussion.
"It's hard to talk about now because there are lots of options being considered and, whatever we say, it's not locked in," he said. "There's good healthy discussions top down".