Mitsubishi Australia has locked-in 4000 orders for the third-gen Outlander midsize SUV that went on sale at the beginning of November.
During the leadup to the car's launch, Mitsubishi Australia collected 10,379 enquiries showing the hunger for the new vehicle following its predecessor's eight-year tenure (2013-2021).
For context, the Toyota Land Cruiser 300 Series was arguably the most anticipated launch of 2021 and it attracted over 10,000 formal expressions of interest before its launch.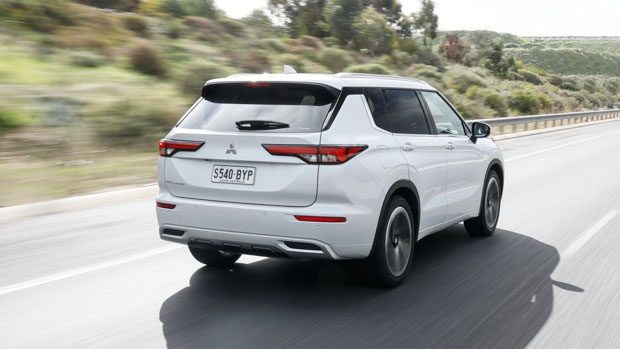 Orders don't necessarily translate to final sales, and Australia's peak automotive body the FCAI will confirm sales figures when official statistics are released on the fifth of December.
Still, according to Mitsubishi, stock levels of the Outlander in Australia are strong for the moment which is in stark contrast to the Toyota RAV4 that has waitlists of up to 10 months for the hybrid model
If Mitsubishi does manage to convert its orders into sales this month, then the Outlander has the potential to topple both the Mazda CX-5 and Toyota's midsizer from their number one spots.
One of the Outlander's key selling points is fitting seven seats into its (relatively) compact 4710mm body, a feat equalled by few midsize SUVs in Australia including the Skoda Kodiaq and Honda CR-V.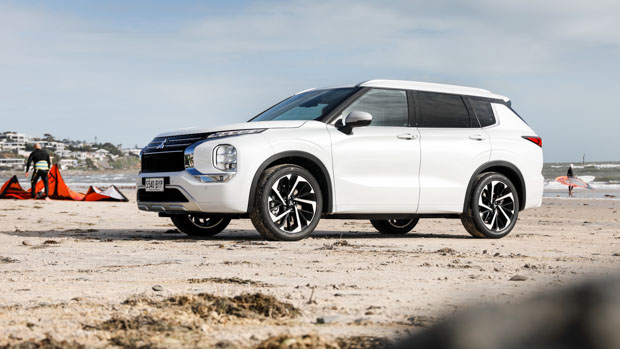 No production delays for Mitsubishi?
The semiconductor shortage has scuppered many manufacturers' production schedules, leading to shortage of volume sellers like the Toyota RAV4. 
This has not only affected existing vehicles but has also drawn out order processes. In the Land Cruiser 300 Series' case, Toyota shut down right-hand-drive production entirely in September and October, extending delivery times by eight-12 months.
However, it sounds like Mitsubishi was prepared for some significant interest in the new Outlander, Mitsubishi Motors Australia's CEO Shaun Westcott confirmed "healthy stock levels at launch" though he went on to clarify "interest in new Outlander out of the gate has been unprecedented.
"We're doing everything we can to prioritise the delivery of sold orders, and keep our customers informed with the latest delivery information."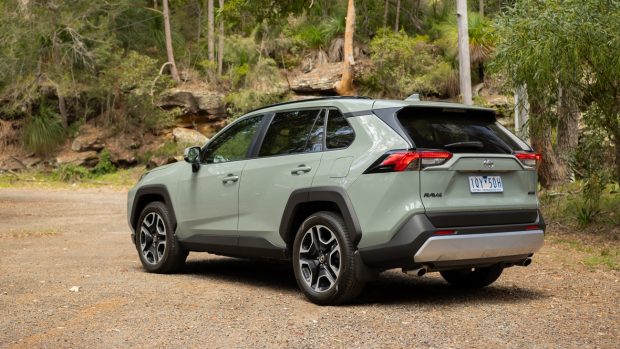 How do Outlander buyers like their SUVs?
As with final sales figures, the grade-by-grade split will be figured out at the end of November, but Mitsubishi Australia is reporting especially high demand for up-spec Exceed ($47,990) and Exceed Tourer ($49,990) grades.
Additionally, it's the chic white paintwork that buyers seem to appreciate, with either solid White or pearlescent White Diamond ($940 or standard on Exceed Tourer) accounting for 50 percent of sales.
The Outlander's good looks are somewhat specification dependent (though looks are subjective), and it isn't hugely surprising that buyers are choosing the vehicle that appears in most of the marketing images.
It will be interesting to see how Outlander demand evolves after the initial rush of private, style-focused buyers.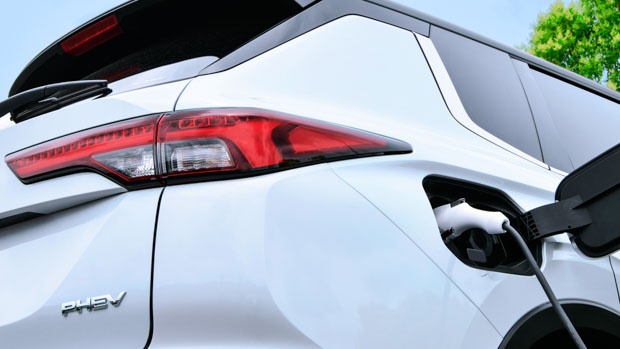 Things are set to improve: an Outlander hybrid is on the way
Currently, the Outlander is only sold with a 135kW/245Nm direct-injected 2.5-litre petrol four-cylinder hooked up to a CVT automatic transmission with optional AWD ($2500) on lower grades.
While adequate, the 2.5-litre 'four lacks outright pace against the turbo Volkswagen Tiguan, and frugality next to the Toyota RAV4 Hybrid.
This will change next year when Mitsubishi launches a plug-in hybrid (PHEV) Outlander with up to 87km of electric-only WLTP range. The electrified powertrain is due in the first half of 2022 and will be offered across the Outlander range. 
Mitsubishi's range claim for the PHEV Outlander has grown significantly owing to the larger 20kWh (previously 13.8kWh) lithium-ion battery pack.
The PHEV powertrain is a development of the 2.4-litre petrol four-cylinder now making 98kW (instead of 94kW) supplemented by a pair of electric motors making 85kW/255Nm and 100kW/195Nm. Mitsubishi has not claimed combined outputs for the Outlander plug-in yet.
Given the Outlander Hybrid's excellent track record – Mitsubishi sold 200,000 units between 2013-2019 – not to mention the RAV4 hybrid's success, we expect the Outlander PHEV to bolster appeal further.
Mitsubishi Outlander 2022: prices in Australia
All prices listed are before on-road costs.
ES FWD (5 seat): $34,490 (up $2,000)
ES AWD (5 seat): $36,990
ES FWD (7 seat): $35,490
LS FWD (7 seat): $37,990
LS AWD (7 seat): $40,490
Aspire FWD (7 seat): $41,490
Aspire AWD (7 seat): $43,990
Exceed AWD (7 seat): $47,990
Exceed Tourer AWD (7 seat): $49,990