Skoda has broken down exactly what will be included in each grade of the 2022 Kodiaq large SUV which is priced from $51,990 driveaway.
The seven-seat Kodiaq continues to be offered in three grades with the more pedestrian Style and SportLine here later this year while the firebreathing RS will arrive in early 2022.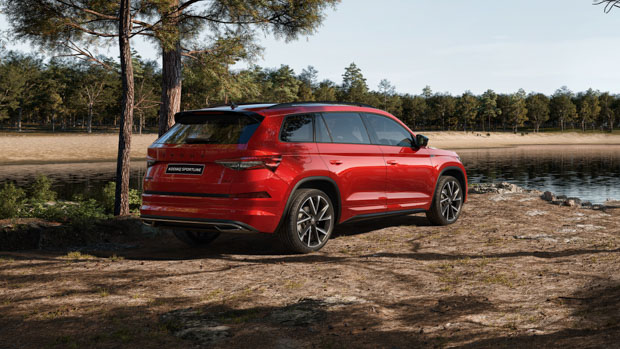 While the recent facelift has seen the first two grades rise by around $2,000-$3,000 the Kodiaq actually receives a generous $1,450 discount. Additionally, all are available with permanent driveaway pricing. 
When it arrives it will once again face off against rivals such as the mechanically similar Volkswagen Tiguan Allspace and Mazda CX-9 in the popular large SUV space.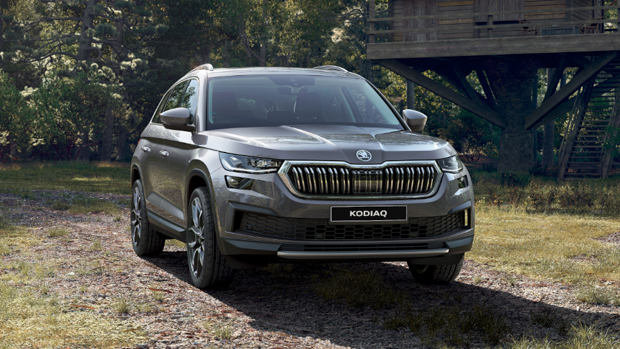 What does the Kodiaq include in each grade?
The recent facelift has added a slightly different appearance to the outgoing model with a remoulded front and rear bumper and standard LED headlights and taillights to match.
Skoda offered the entry-level Style with a list of handy features including privacy glass, 19-inch alloy wheels, silver roof rails, a new grille finished in chrome to complete the look.
Moving inside buyers will find the Kodiaq Style complete with a Suedia leather used on the seats and dotted around the cabin, and other standard features such as a power tailgate and a handy system of nets around the cabin and boot.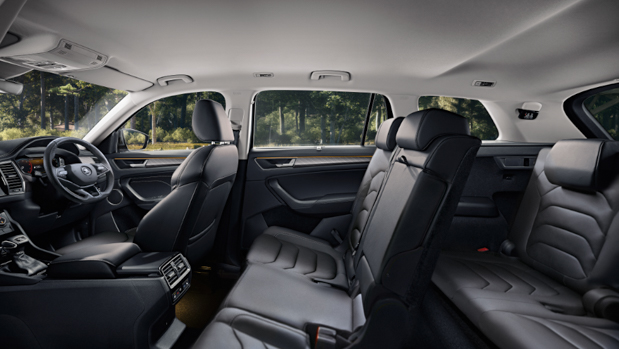 Tech has been bolstered with the Skoda's latest offering including a 9.2-inch touchscreen complete with wireless Apple CarPlay and Android Auto, while a 10.25-inch digital instrument cluster sits directly in front of the driver.
The Kodiaq SportLine lives up to its name by adding larger 20-inch wheels and crisp Matrix LED headlights along with black touches on the door mirrors, roof rains and window frames for a sharper look.
Buyers who frequent hilly or humid areas will appreciate the fitment of fog lights that turn with the steering to see where you are going, not just where you are.
The black pack carries over into the interior where buyers will find the Alcantara leather sports seats and a leather steering wheel complete with paddle shifters.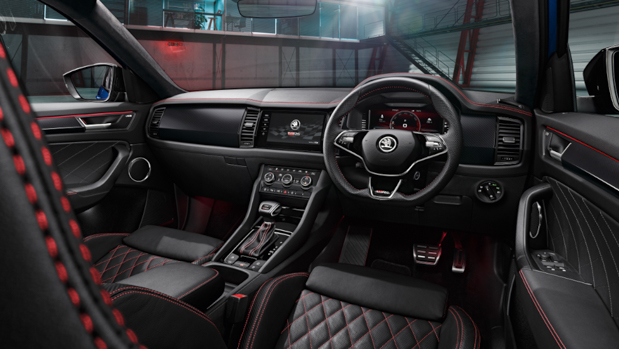 Skoda has also made the seats more comfortable by adding power adjustability of the driver and a memory function to save any faffing about after a driver change.
The Kodiaq RS has been treated to its own redesigned body kit which is completed with the new 20-inch Sagittarius 'Aero' alloy wheels that fit over the red brake callipers.
Dedicated sports seats trimmed in leather have been added and the Kodiaq retains a heating function in both the front and rear seats but cooled seats are reserved for those up front.
It's overlooked by a panoramic sunroof and joined by other cosmetic touches including carbon inserts in the dash as we've previously seen with the Skoda Octavia RS sedan and wagon.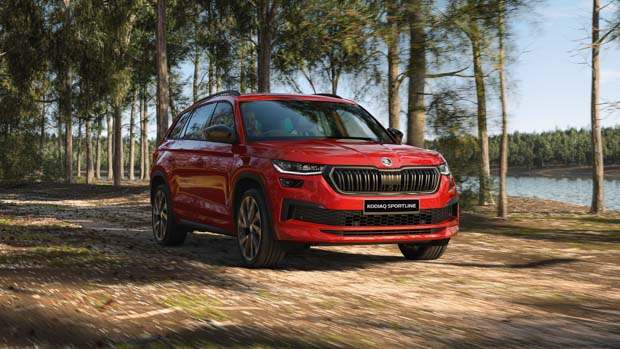 What's under the bonnet?
The Kodiaq is a rarity for this class in that it is only available with all wheel drive mated to a single seven-speed dual-clutch DSG automatic transmission.
Skoda offers the Kodiaq Style and Sportline with a turbocharged 2.0L four-cylinder engine making 132kW of power and 320Nm of torque.
While previously the Kodiaq RS used a 2.0-litre four-cylinder twin-turbodiesel making 176kW/500Nm this has been dropped in favour of a more traditional single-turbo petrol four-cylinder.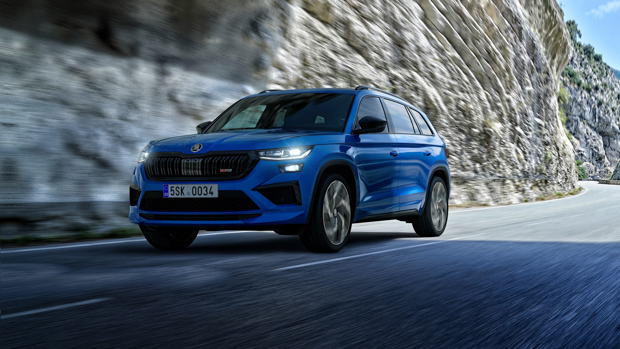 The result is an increase in power at 180kW but less torque at 370Nm though Skoda promises that the grunt on offer will be more useable more of the time – and also trims 60kg off the waistline of this large SUV.
While this loss in torque may seem to the detriment, the mechanically similar Volkswagen Tiguan Allspace with a 162kW tune of the same petrol engine accomplishes the 0-100km/h sprint in 6.8 seconds which beats out Kodiaq RS's current claim of 6.6 seconds.
It's also worth noting that the Kodiaq RS is now $1,450 cheaper than before with a price of $67,440 or $73,990 driveaway.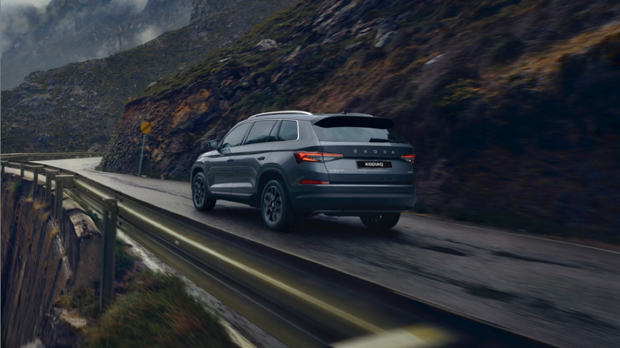 How safe is the 2022 Kodiaq?
As standard, the Kodiaq comes with nine airbags, front and rear parking sensors, a reversing camera, a fatigue detection system and fog lights. 
Automatic emergency braking is also standard fit but buyers will have to pay extra for the Kodiaq RS to review lane keep assist, blind-spot monitoring and rear cross-traffic alert – or simply purchase Skoda's Luxury Pack on the lower grades.
The Kodiaq Style and Sportline are due here by the end of the year but sadly the RS won't be here until early next year so buyers will have to wait until then.
Skoda Kodiaq 2022: prices in Australia
All prices listed are before on-road costs.
Style: $48,540 (up $2,150) or $51,990 driveaway
SportLine: $53,340 (up $3,050) or $56,990 driveaway
RS: $67,440 $68,890 (down $1,450) or $73,990 driveaway