After waiting months for the arrival of the facelifted MY22 Kodiaq, Skoda customers have been told that if they want their Kodiaq orders filled sooner rather than later, they will need to accept a reduction in equipment.
Following the precedent set by similar 'adjustments' to the spec of the 2022 Volkswagen Golf R and Volkswagen Tiguan R – all linked to the global semiconductor shortage – the range-topping 2022 Skoda Kodiaq RS appears to be the model most affected by this forced equipment purge, as well as Kodiaqs optioned with the Tech Pack and Luxury Pack.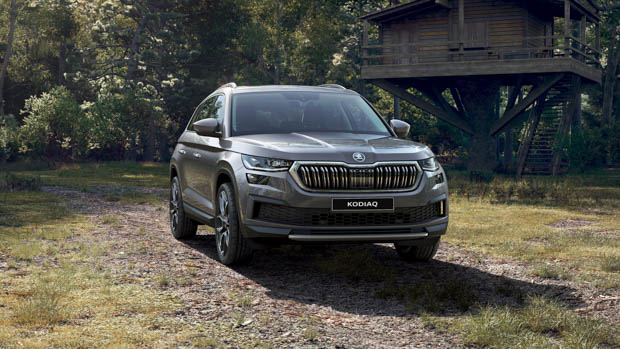 The thinking behind such a move relates to maintaining some level of supply for the facelifted Kodiaq. After announcing the three-tier model range and pricing some months ago, many Kodiaq customers were expecting to see their cars potentially by Christmas, or perhaps early 2022.
But one owner who ordered an MY22 Kodiaq Sportline with both the Tech and Luxury Packs last October said the expected delivery date of their car is June 2022 … minus several key pieces of equipment.
What equipment does the Kodiaq temporarily lose?
According to correspondence from dealers to customers seen by Chasing Cars, the MY22 Kodiaq RS will lose side assist, rear cross-traffic alert, rear-door electric child locks, a 360-degree camera and its 12-speaker Canton sound system for the time being.
Anyone with an existing order can choose to either go with a de-specced car – sweetened by a modest $1091 reduction in driveaway price – or remain on the waiting list for the new Golf GTI-engined MY22 Kodiaq RS petrol and hope things return to normal soon.
As a comparison, Volkswagen recently slashed $1000 from the recommended retail prices of both the Golf R and Tiguan R when the standard Harman-Kardon sound system was moved to the options list.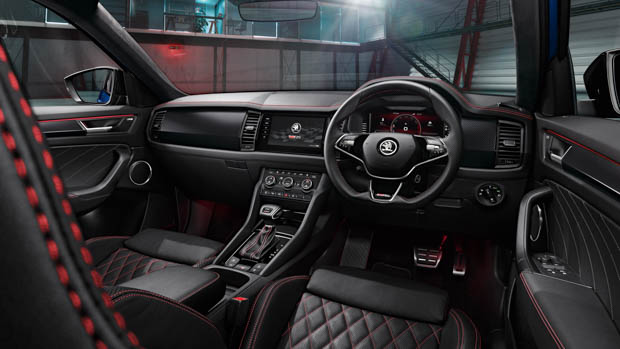 Further to the Kodiaq RS equipment culling, screenshots of what was previously included in the Luxury Pack show that leather upholstery and ventilated front seats have also been benched, along with side assist. And if you option the Tech Pack on an MY22 Kodiaq Style or Sportline, the Canton stereo is no longer part of the deal either.
A spokesperson from Skoda Australia confirmed that the temporary deletion of side assist and rear cross-traffic alert from the MY22 Kodiaq line-up does not affect its five-star ANCAP safety rating.
What is new for the MY22 Kodiaq?
The biggest engineering change for the facelifted Kodiaq is the switch from a twin-turbo diesel to a turbo-petrol engine in the range-topping RS.
Now sharing its muscular 180kW/370Nm 2.0-litre turbo-petrol four-cylinder with the Skoda Octavia RS and Volkswagen Golf GTI, the MY22 Kodiaq RS is good for 0-100km/h in 6.6 seconds and a top speed of 233km/h.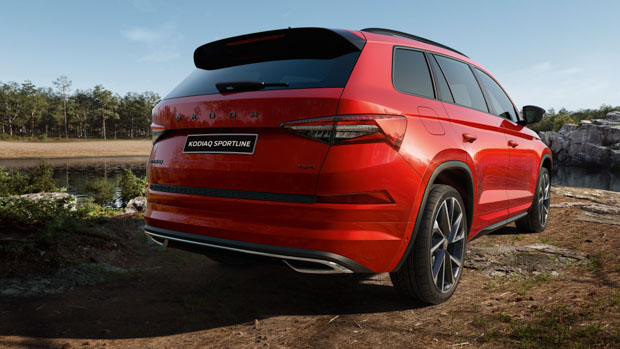 Interestingly, with a 7.5L/.100km combined consumption figure, the Kodiaq RS is also the most economical model in the MY22 line-up. The 132kW/320Nm 2.0-litre turbo-petrol featured in the Kodiaq Style and Kodiaq Sportline uses 8.2L/100km on the same cycle, and is nearly two seconds slower from 0-100km/h (at 8.4sec).
Other changes include a subtly tweaked exterior with fresh wheel designs, sequential indicators and LED welcome lighting. All MY22 Kodiaq models feature dual-zone climate control, keyless entry, an electric tailgate, 'virtual cockpit' digital instrument cluster, and a 9.2-inch touchscreen with wireless Apple CarPlay and wired Android Auto.
Skoda Kodiaq 2022: prices in Australia
All prices listed are driveaway, as per Skoda's website at time of publication
Skoda Kodiaq Style 4×4: $52,990
Skoda Kodiaq Sportline 4×4: $57,990
Skoda Kodiaq RS: $74,990