Volkswagen has relegated Harman-Kardon audio to the options list of its new Golf R hatchback and wagon because chipsets specific to the stereo are temporarily unavailable.
The change has resulted in a $1000 discount to the price of both shapes of Golf R, with the hatchback now selling for $65,990 before on-road costs with the wagon costing $3000 more.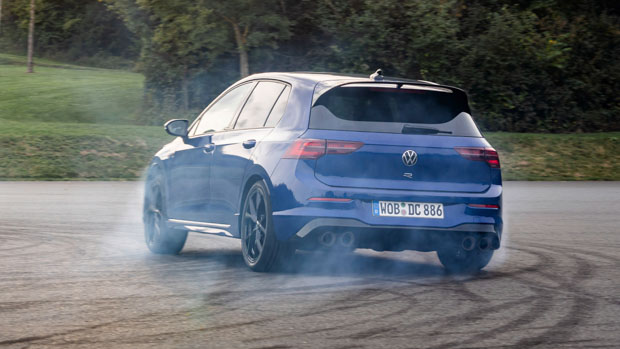 Until the stereo semiconductor stop is resolved, the hottest Golf, which has standard all-wheel drive, will be fitted with a six-speaker audio system that is not affected by this specific shortage of chips.
Fitment of the basic audio system will keep a steady stream of Golf R variants flowing into Australian dealerships. Not making this change would have resulted in a months-long production freeze of the R for Australia.
First Golf Rs for Australia have Harman-Kardon fitted
There are "a few hundred" of the Golf R on their way to Australia that are fitted with the Harman-Kardon stereo, a Volkswagen Australia spokesperson told Chasing Cars. These vehicles were built before the shortage hardened. These cars are effectively optioned-up and will attract the extra $1000.
Volkswagen dealers in Australia currently hold more than 1000 deposits for the Golf R, so it is expected that the small number of cars with the premium stereo will sell quickly.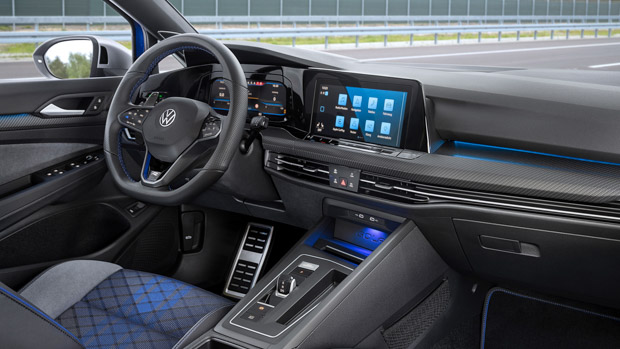 Audiophiles who miss out on this batch and would prefer to wait for the Harman-Kardon stereo to be readily available can order an optioned-up car, but the car will not be built until the shortage is resolved.
A Volkswagen Australia spokesperson told Chasing Cars that the brand expects that the majority of buyers will option the Harman-Kardon stereo when it becomes readily available.
Premium audio hiatus set to end by April
The hiatus on production of the Golf R's Harman-Kardon stereo is expected to end by the end of this quarter – that is, before the end of March 2022.
High-end audio becomes only the second optional feature on Australia's high-specification Golf R, sitting alongside a panoramic sunroof ($1900 hatch, $2000 wagon) on the car's price list.
Standard fare for the Golf R includes 19-inch wheels, a 10-inch touchscreen with wireless Apple CarPlay and Android Auto, satellite navigation, digital radio, a 10-25-inch digital driver's display, nappa leather seats that are heated and cooled in the front row, driver's power seat adjustment, keyless entry and start, adaptive cruise control and lane keep assist.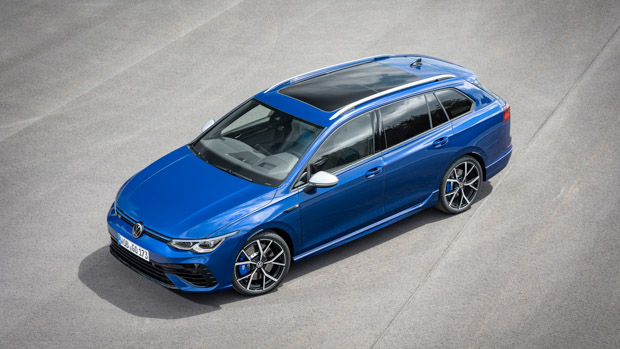 There is a small difference in the 2.0-litre turbocharged four-cylinder petrol engine found between the two body styles.
The Golf R wagon gets a European-spec motor with petrol particulate filter, producing 235kW of power and 420Nm of torque, while the hatch foregoes the filter – a different change made by Volkswagen Australia last month to accelerate supply – but gets 20Nm less torque as a result.
These figures represent notable increases over the previous-generation Golf R hatch and wagon, which used an earlier development of the same engine making 213kW/380Nm.
Sitting atop the 180kW front-wheel drive GTI hot hatch in the Golf line, the AWD Golf R now features a drift mode allowing power oversteer in certain circumstances.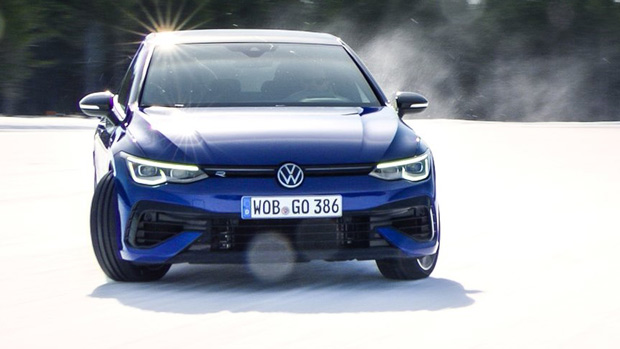 Both the wagon and hatch make use of a seven-speed wet-clutch DSG automatic gearbox and an all-wheel drive system with a new drift mode setting.
A five-year warranty applies to all Volkswagen models sold in Australia.
2022 Volkswagen Golf: prices in Australia
All prices listed are before on-road costs.
110TSI base model hatchback: $32,790
110TSI base model wagon: $34,490
110TSI Life hatchback: $35,290
110TSI Life wagon: $37,290
110TSI R-Line hatch: $38,490
GTI hatchback: $54,490
R hatchback: $65,990
R wagon: $68,990