When the 2022 Volkswagen Golf R Mk 8 lands in Australia early next year, it will be packing the same heat as its counterparts in Europe.
That is a major milestone for Volkswagen in Australia, who have been restricted to offering detuned versions of several products, including the Golf R, due to an arcane classification of Australia's climate by head office in Germany.
That climate rating was downgraded to moderately hot in a major coup in 2019, when Volkswagen Group Australia (VGA) were successful in locking in the twin-turbo diesel Skoda Kodiaq RS, which had previously been ruled out due to Australia's perceived outback temperatures.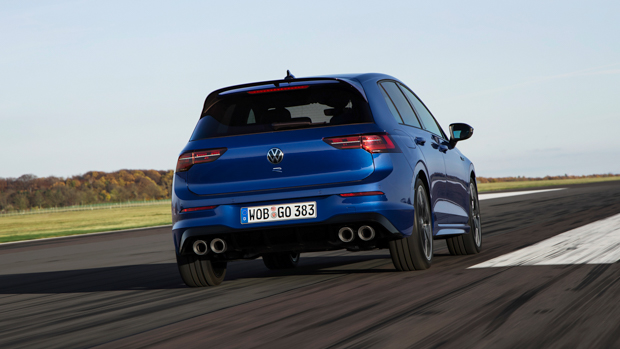 At the time, it was not clear whether that decision affected individual products only or was a broader change that would unlock full-fat versions of other Volkswagen Group products.
Volkswagen Australia manager of products and services Jeff Shafer confirmed to Chasing Cars this week that the decision was group-wide and that the next-gen Golf R would benefit.
"That's a group-level decision, not a brand-level decision. There was a lot of work between the various members of the [Volkswagen] Group brands to lobby [head office]," Mr Shafer said.
That means the Golf R will not be detuned for Australia as it was in seventh-generation form. European markets enjoyed up to 221kW in the Mk 7 Golf R while Australia unlocked only 213kW of power.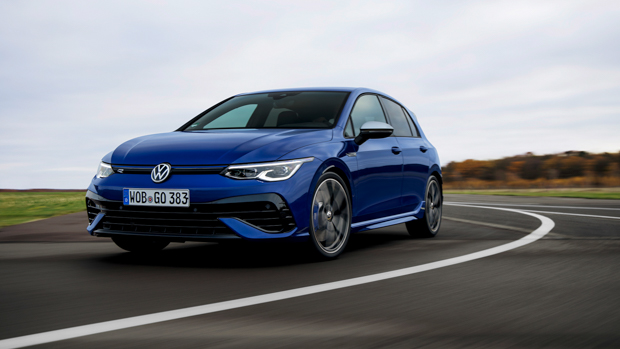 Mr Shafer indicated that those days are now over, telling Chasing Cars: "my expectation is that we will be seeing the Golf R as it is in other markets."
When Chasing Cars suggested the figure of 235kW, Mr Shafer said "235kW is what it is."
However, Mr Shafer would not be drawn on the mooted Golf R Plus model, which is rumoured to make an even more generous 245kW of power.
A British owner's manual for the Golf R inadvertently revealed the 'Plus' model earlier this year.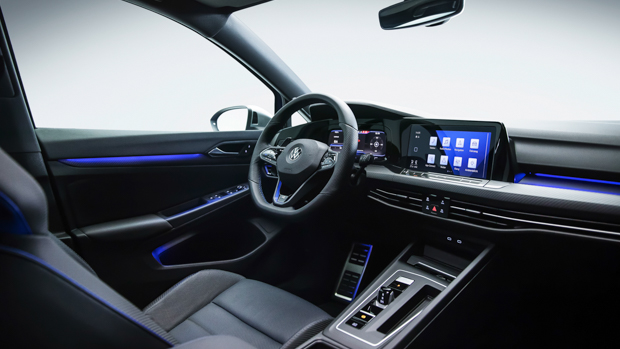 The 2022 Golf R utilises an evolution of Volkswagen's two-litre turbocharged petrol 'EA888' four-cylinder engine. It produces 420Nm of torque in standard form.
Slated to arrive in early 2022, the Golf R will slot above the front-wheel-drive Golf GTI Mk 8 which hits Australian showrooms this week. The GTI is priced at $53,100 before on-road costs.
Look for the 2022 Golf R to arrive at around $65,000 in Mk 8 form. The outgoing Mk 7.5 Golf R was priced sharply towards the end of its life, with the hatch pegged at $55,990, while the station wagon sold for $57,990.
Both the Golf GTI and Golf R hot hatches will be exclusively available with a seven-speed wet clutch DSG automatic gearbox in Australia, with Mr Shafer telling Chasing Cars that special edition manual versions were extremely unlikely due to high regulatory costs of adding another gearbox down the line.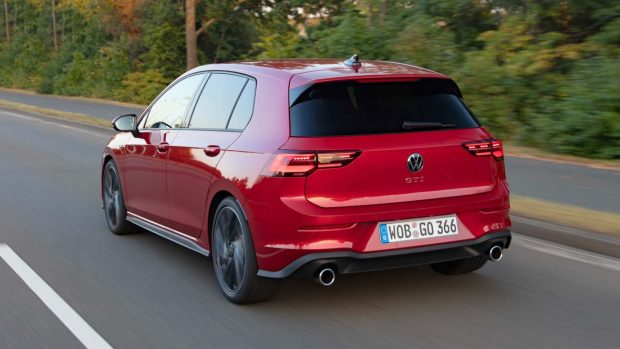 Volkswagen Australia are marketing the eighth-generation Golf GTI as "brains over brawn", a nod to the car retaining the same 180kW/370Nm 2.0-litre tune used in the outgoing Mk 7.5 version.
"If people want more power [than that], then we'll certainly be happy to sell them a Golf R come next year," Mr Shafer said, saying the Golf R "will have some pretty big numbers that we can beat our chest about."
"But even the Golf R is not really about the numbers," Mr Shafer said. "It's about the way it puts that to the ground. And the new car – you can see it has torque vectoring and drift mode, which aren't just about a top-line number."
Those comments indicate that the European-market Performance Pack, which adds the dedicated drift mode, will be standard in Australia. This works with a set of rear-axle clutches that can divert 100 per cent of torque to either rear wheel for power-oversteer action.
Volkswagen Australia also confirmed that the Golf R wagon has been confirmed for Australia in Mk 8 form. The new Golf R wagon will also arrive in 2022 – though it has not yet been globally revealed.
Volkswagen Golf R 2022: prices in Australia
All prices listed are before on-road costs.
Golf R hatch: TBA
Golf R wagon: TBA