The current eighth generation Volkswagen Golf GTi hot hatch is being prepared for one of the last significant updates of its petrol-powered era.
A report by British publication Autocar previews a substantial update for the 'Mk8.5' GTI which will reportedly receive a boost in power output, upgrades to its chassis and tech, as well as changes to its interior and subtle exterior tweaks.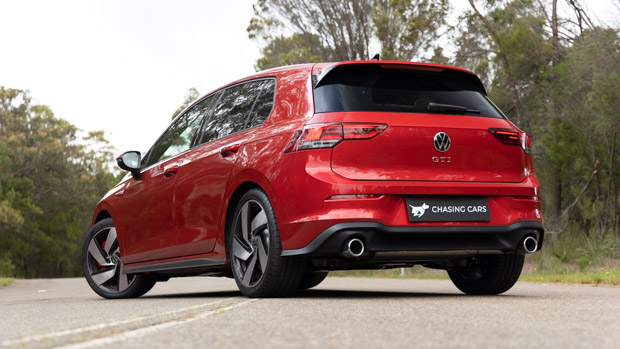 While images in the report showcase a subtly tweaked exterior, the changes inside the cabin and beneath the bonnet are more significant.
What will power the Mk8.5 Golf GTI?
The publication has outlined changes which are headlined by substantial updates to the hatch's EA888 2.0-litre turbo-petrol four-cylinder which will retain pure-combustion as the car prepares to see out its final years in the face of a looming electrified future for the GTI brand.
The current Mk8 GTI delivers 180kW and 370Nm, however Autocar says that Volkswagen has confirmed its new Tiguan and Passat – with which the Golf shares the same architecture – will offer a version of the 2.0-litre engine with power output in the vicinity of 195kW, making it a prime candidate for a Golf GTI Mk8.5.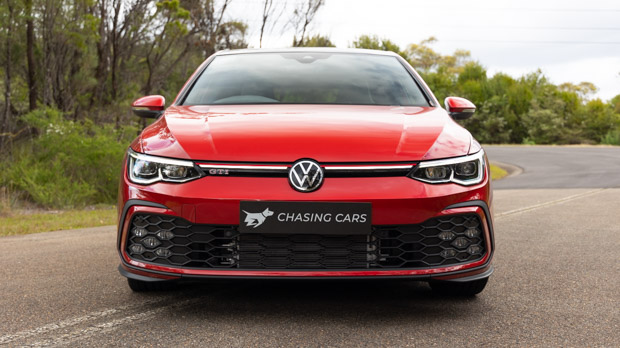 If true, this powerboost would slot into the broader lineup nicely, ensuring that the Mk8.5 GTI doesn't stray into the territory of higher spec Golf's like the R which delivers 245kW and 420Nm in its current most potent form, the Golf R 20 Years special edition.
As well as updates to the powertrain, the report also details updates to the chassis, referencing the latest version of the MQB platform featured in the Tiguan and Passat. This incorporates a stiffer rear axle carrier and more advanced DCC adaptive suspension system which made its first appearance in the current Mk8 Golf GTI.
Volkswagen to address interior usability criticism
The changes will also flow through to the inside the GTi, with the report detailing a revamped interior that focuses on addressing the much publicised usability issues of the Mk8 and several other new-generation VW's.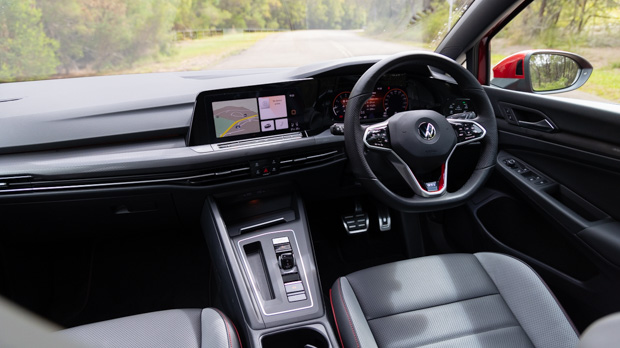 As seen in photos published to Autocar, the interior changes will reportedly include a new 12.9-inch touchscreen and 10.4-inch instrument display and illuminated climate control sliders, which have previously been criticised for their difficulty of operation at night.
Physical buttons for the steering wheel will also reportedly replace the current haptic controls, in a move previously announced by Volkswagen chief operations officer Thomas Schafer
What can we expect from here for the Golf?
The Mk8.5 Golf is expected to be revealed early next year, bringing a facelift to the broader Golf range which will likely see it through to the end of its current generation.
Volkswagen has also made its electric ambitions clear with regard to the GTI brand, with the recent ID GTI concept previewing what the electrified future for the Golf may entail.