Skoda overnight revealed the dashboard designs for its next-generation Kodiaq large SUV and Superb large car ranges, with the two models sharing most of their cabin styling aside from minor variations.
In a development for Volkswagen Group cabin ergonomics, both next-gen Skoda models retain physical buttons and knobs – including three customisable knobs in the centre console that allow drivers to choose the function of the rotation.
Beyond the knob news, the photographs provide a clear look at the interiors that will feature on the two incoming vehicles that have been confirmed for sale in Australia.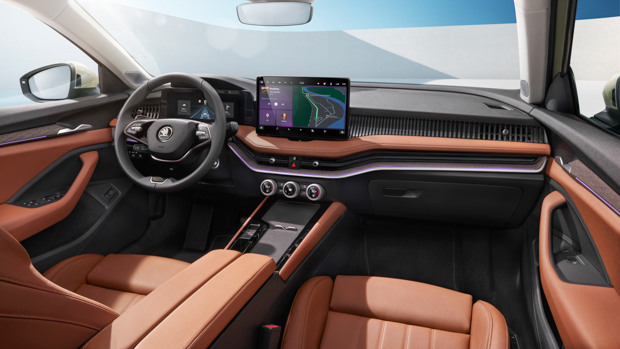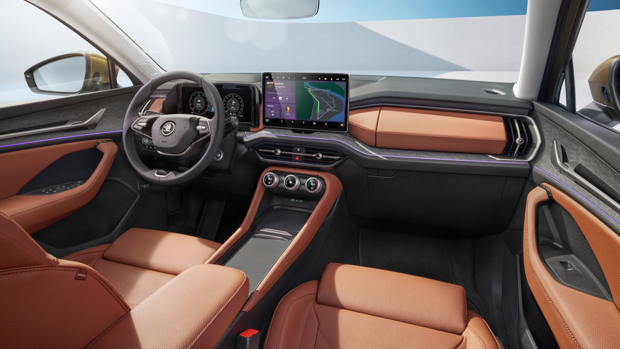 The fourth-generation Superb will be released around the middle of 2024 while the second-generation Kodiaq is expected in the second quarter.
In some ways, the Superb will be particularly impactful due to Volkswagen's decision to discontinue its Passat sedan and wagon locally, with the new Superb taking its place as the Group's sole mainstream large car in Australia.
Some of the basic construction of the interior is reminiscent of the outgoing versions, including the Kodiaq's double glovebox design and raised centre console wings, while the Kodiaq and Superb retain their basic door structure and grab handle styling.
Additional space is opened up in the centre console in both models because the automatic transmission selector has been moved to the steering column, echoing a similar decision for the Skoda Enyaq electric SUV.
Big touchscreen supplemented by real knobs and buttons
But dominant in the new interiors is a freestanding 13-inch touchscreen running the Volkswagen Group's latest infotainment system. The software includes on-screen shortcuts to typical functions and dual-phone wireless charging with cooling is included.
However, in Skoda's case, the screen will be supplemented by clearer knobs and buttons that can be used for climate control functions or other duties.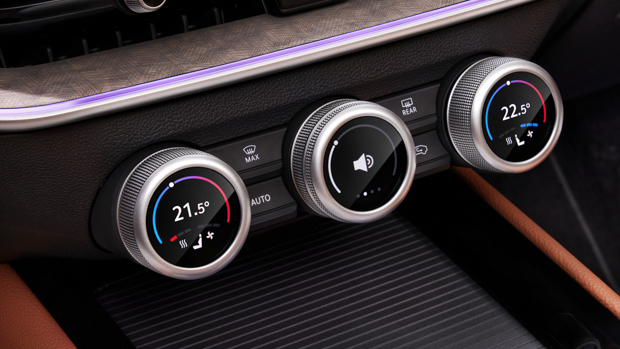 Dubbed 'smart dials', the trio of rotary knobs beneath the huge touchscreen can be set up for the following functions:
Driver and passenger-side knobs: temperature, seat heating, seat cooling
Centre knob: volume, fan speed, drive mode, map zoom, air direction, smart A/C
These different functions can be cycled by pressing on the knob itself.
In between the knobs are hard keys for the front and rear demisters, air recirculation, plus an automatic or manual climate control mode toggle.
Skoda re-embraces hard keys ahead of Volkswagen
That's a key difference between the incoming Skoda Kodiaq and Superb and their otherwise closely related cousins from Volkswagen – the next-gen Tiguan, which is coming to Australia, and Passat, which is not.
The topic of ergonomics, centring around knobs and buttons, has been a sore point for Volkswagen, with the Group's current chief executive Thomas Schafer publicly announcing a desire to return to some physical controls.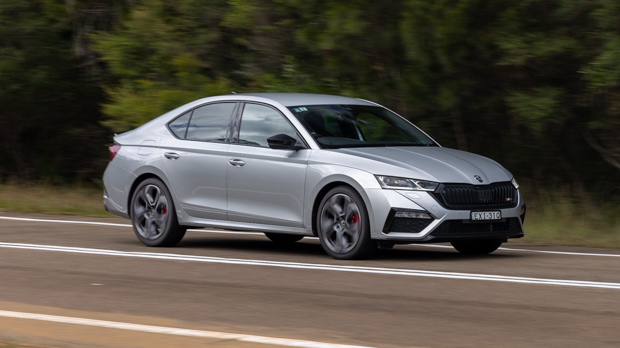 That is a reversal of the stance taken by his predecessor, Herbert Diess, who approved radical new driver cockpits for the Volkswagen Golf Mk 8 – among other models – that spurned physical controls for touch-sensitive sliders and voice commands.
Skoda does march to the beat of its own drum when it comes to cabin design, and its models were afflicted by the move to soft controls to a reduced – yet still noticeable – degree.
Leather steering wheels with ergonomic scroll wheels and real buttons will be retained from the current-gen Kodiaq and Superb with small variations in styling.
At least in Europe, Skoda will dispense with typical trim grades by offering three interior colour and trim concepts called Loft, Lounge, and Eco Suite. The Superb offers a higher level of luxury with an L&K Suite.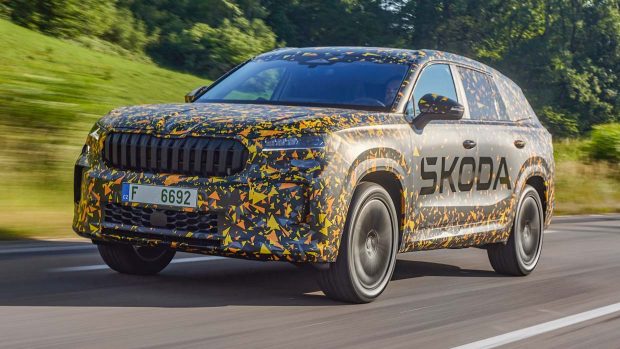 Some interior materials switch to 100-percent polyester for sustainability reasons. Leather upholstery in black or cognac tan will still be available, with tanning completed by more sustainable methods, such as by using coffee bean or olive processing residue.
Seat heating and cooling will be available in both vehicles, while the Superb will also offer optional front seat massaging functions.