At the national launch of the brand's facelifted 2022 Kodiaq midsize SUV, Skoda Australia head of sales Kieran Merrigan didn't rule out the possibility of Skoda's Scout models returning to our shores.
Skoda's Scout badge sits on the back of raised, all-wheel-drive wagons that sit adjacent to the manufacturer's regular wagons, and are largely akin to Volkswagen's Alltrack models, Audi's Allroad lineup and Volvo's Cross Country series.
A limited-edition Skoda Superb Scout was last offered in Australia in late 2021, with all 200 examples of the 200kW 2.0-litre turbo Superb Scout selling quickly.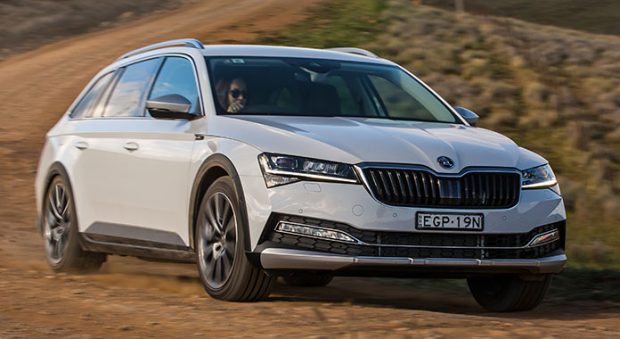 The late Superb 200TSI Scout was sold alongside the Superb 206TSI Sportline wagon at launch, though now the Superb range has shifted to offering a front-drive 140TSI Style base variant from $58,990 and AWD Sportline from $70,990 driveaway.
Discussing the potential return of the Superb Scout (and the Scout badge in general) to Australia, Mr Merrigan said "it's not out of the question."
Which of Skoda's Scouts make sense for Australia?
At launch, the $61,990 driveaway Superb Scout was pitched as a limited edition, though it stuck around for 2021 between the Style base and Sportline flagship variants.
The notion that a 20mm taller Super Scout with a 200kW/350Nm 2.0-litre turbo petrol engine, extra black cladding could return as a limited edition hasn't been ruled out by Skoda Australia.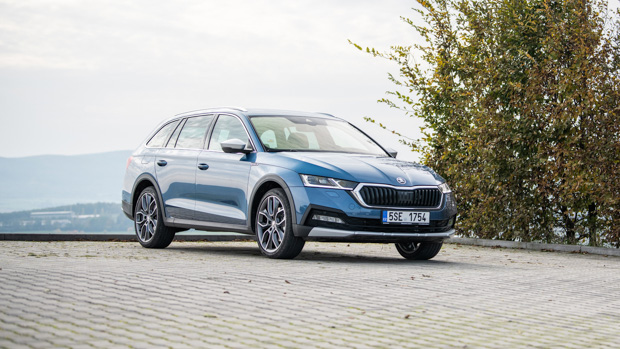 But in Europe, Skoda offers some other, fresher Scout variants including a lifted Octavia wagon.
Between 2015-2017 the previous generation AWD-equipped Octavia Scout was sold in Australia with the choice of diesel or petrol engines.
The new MQB-evo based Octavia launched in April 2021 with four variants: the 110TSI-engined torsion-beam equipped Ambition and Style, the 140kW 2.0-litre Limited Edition and flagship RS which are all available in liftback or wagon body styles, but unlike in Europe there is currently no Scout grade.
You could expect a future Australian Octavia Scout to pack a 140kW/32Nm '140TSI' 2.0-litre turbo petrol four-cylinder engine found in the current LE, though with extra off-road capability thanks to a Haldex AWD system and 19mm more ground clearance (161mm).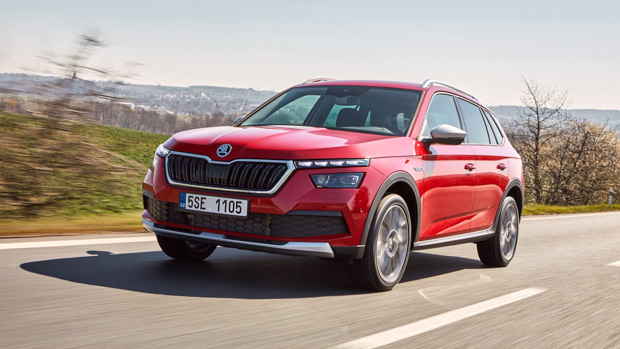 Potentially, an Octavia Scout would sit between the current 140TSI LE wagon ($48,990) and flagship RS wagon ($57,490), with a national driveaway price around $55,000.
With the rising popularity of SUVs there's also potential success to be had with the Kamiq Scoutline, a lightly dressed-up small crossover with breathable 'ThermoFlux' seat fabric, extra cladding, different bumper garnishes and unique 18-inch alloy wheel design.
The Kamiq range currently consists of a $36,990 driveaway 110TSI Ambition, with Monte Carlo ($41,990) and Signature ($42,990) grades above. A 110TSI Kamiq Scoutline would likely sit closer in price to the Monte Carlo were it to arrive in Australia.
To evaluate whether any Scout variant would suit Australian tastes, Mr Merrigan said "with any variant, [Skoda Australia] has to look at a couple of things: what is the potential volume? And what is the potential added complication to the range."