In an official teaser image, Mitsubishi has confirmed its storied Ralliart name will be returning to the brand's cars globally as soon as 2022.
The rear diffuser pictured will adorn the Ralliart Concept Car at Tokyo Auto Salon next year, and with the marque's lineup currently headlined by the all-new Outlander SUV, it seems logical it would be the first vehicle to get the treatment.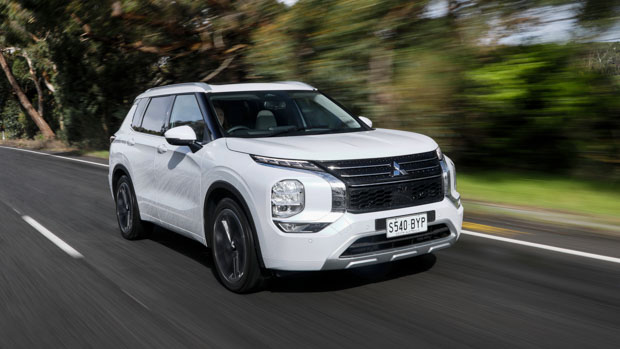 Mitsubishi fans will know the Ralliart name that emerged in 1984 and has adorned products which were treated to a bit of extra athleticism and tied to the brand's world rally ambitions.
For those bemoaning the Ralliart badge's likely return as an SUV first, Mitsubishi has done it before with the painfully cool Japanese market short wheelbase Pajero Evolution sold between 1997-1999.
Why do we think it will be an Outlander?
The Ralliart name has already made a return in Thailand where Mitsubishi has treated the Triton ute and Pajero Sport SUV to body kits and graphics in much the same way Toyota did with its GR Sport branding for the HiLux ute and Fortuner wagon. 
However, the tiny teaser of a perforated diffuser and centre exit exhaust pipe suggests that the Ralliart Concept will be a more serious treatment than a sticker pack and new bumpers.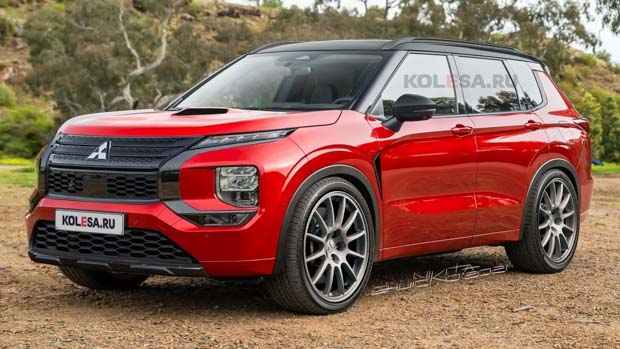 Additionally, we've heard rumblings of the return of the Evolution badge to the Mitsubishi ranks for the Outlander SUV. 
A render appeared earlier in 2021 with a lower stance, multi-spoke alloy wheels from the Lancer Evolution X and bonnet scoop. That car pictured is just the imagination of a Russian car outlet Kolesa, but we reckon it doesn't look half bad. 
What could power an Outlander Ralliart?
We'd like to think Mitsubishi would be more inventive than putting the 135kW/245Nm 2.5-litre petrol four-cylinder in a tarted up shell.
Instead, a Ralliart Outlander could push the hallowed badge into contemporary territory with a plug-in hybrid (PHEV) powertrain.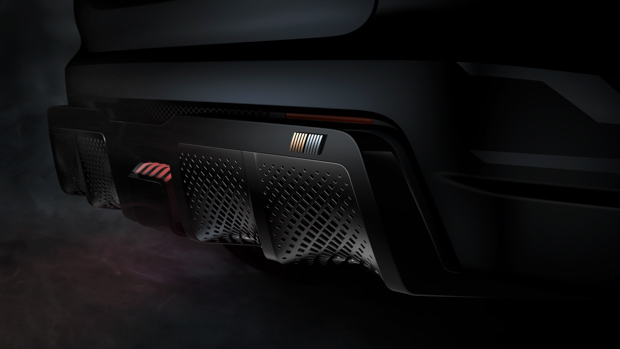 A development of the 2.4-litre PHEV powertrain slated for the new Outlander later this year that offered AWD and instant electric punch could be a great option.