Every so often Chasing Cars finds itself behind the wheel of a car not yet on sale, usually a prototype or an early release, but the Mitsubishi Delica you see here is a little different.
You see Mitsubishi has a bit of a problem; its lineup is fairly small and aside from the Outlander midsize SUV and incoming Triton ute, it's a pretty old bunch too.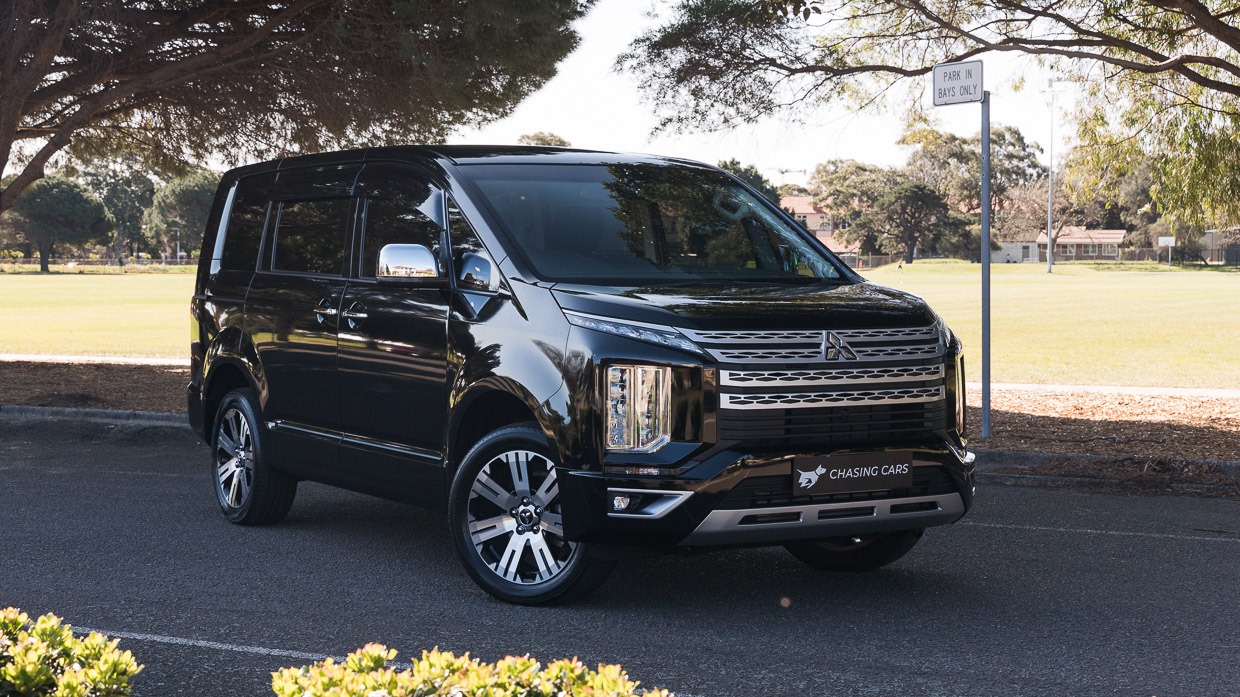 What remains then is an opportunity for Mitsubishi Australia to wade into territory it hasn't dipped a toe into in years, that of the challenging yet potentially lucrative people mover segment.
While previously dominated by now retired Toyota Tarago, the people mover segment is now a story of one vehicle: the Kia Carnival, making up an astonishing 82 percent of its segment with 8745 sales, as of the end of September 2023.
Its list of rivals is really a tale of woe, with the Hyundai Staria the only real competition and none of the three (often pricey) offerings from Volkswagen in the Multivan, Caravelle or Caddy have really resonated with buyers to a significant degree.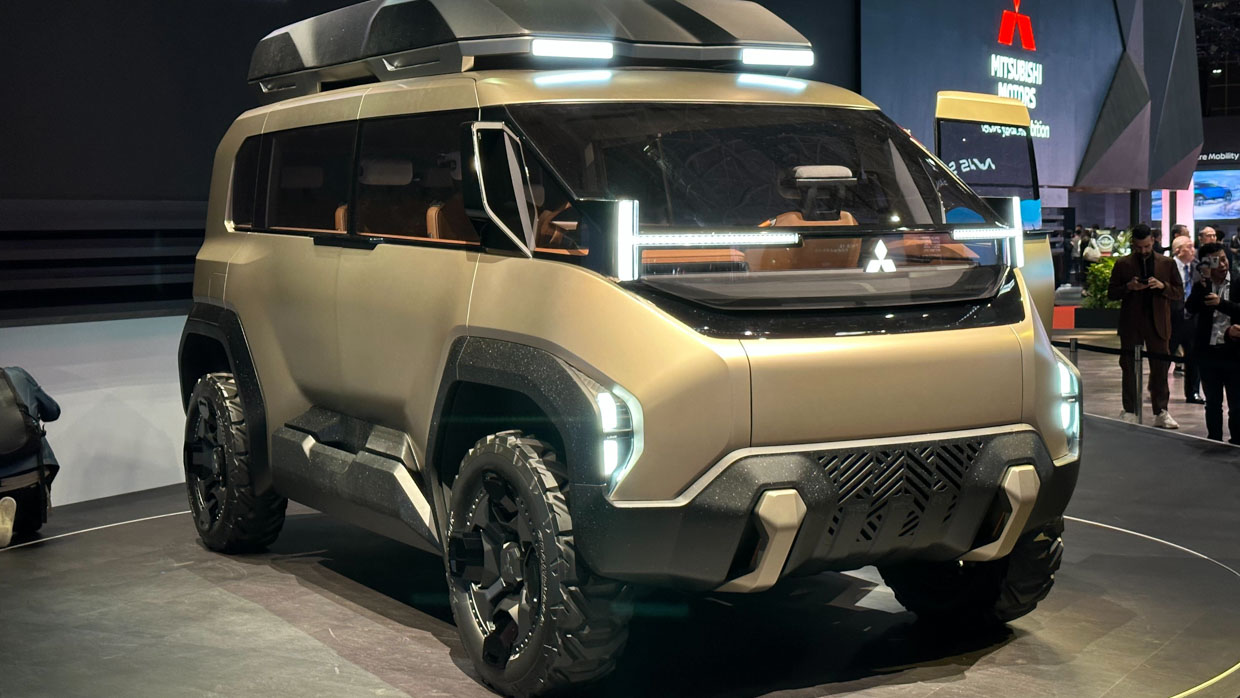 Pictured: Mitsubishi's D:X Concept
Mitsubishi has been open with the fact it is considering bringing the Delica to Australia, though not the current generation you see here but the one set to follow. If successful, it would mark the first time the Delica has been officially been sold locally.
When? The Japanese carmaker won't say exactly but it has confirmed an 'MPV' vehicle in both regular and hybrid form should be coming. However, said vehicle(s) were not contained within its timeline leading up to 2025, suggesting that 2026 is the earliest we could see it down under.
This week Mitsubishi unveiled the wild 'D:X Concept', a huge machine with short overhangs and a see-through dashboard complete with a plug-in hybrid drivetrain. It's said to preview what we can expect of the next-generation D:6 and if that's really the case, count us excited.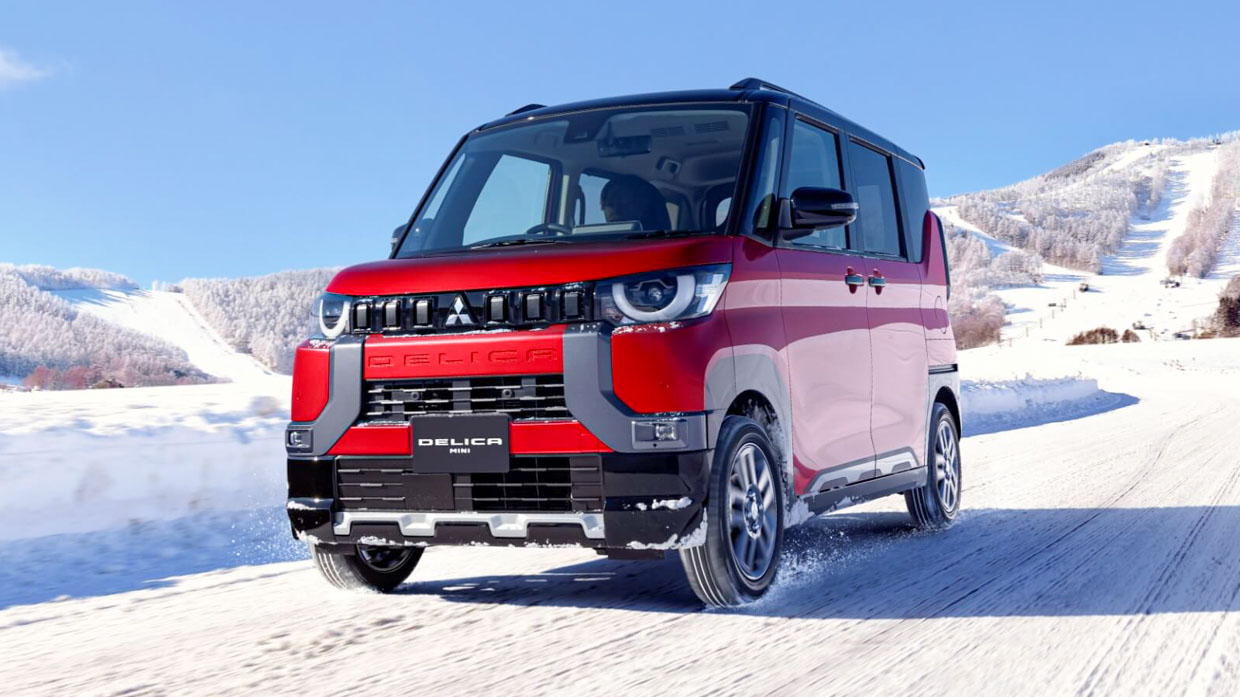 Pictured: the recently released Delica Mini in Japan
Clearly recognising the nostalgic love for the Delica nameplate, Mitsubishi has also looked to expand the range with the recently launched Delica Mini in Japan – a pint-sized 'kei van' with sliding rear doors, enough space to sleep inside and option AWD.
But with the Delica Mini's small size naturally raising the question of safety and its tiny 47kW 0.6L turbo three-cylinder engine under the bonnet, it may not be to the taste of all Aussies.
What does the Delica look like in 2023?
Although most Aussies will be familiar with the third- and four-generation Delica, the version observed here is the current fifth-generation known as the 'D:5' but it's no longer the Pajero-based rugged monster of old, but rather it's based on the previous-generation Outlander midsize SUV platform.
It features a 2.2-litre turbo-diesel four-cylinder engine making a comfortable 107kW of power and 380Nm of torque, sent to an all-wheel-drive system via an eight-speed automatic transmission.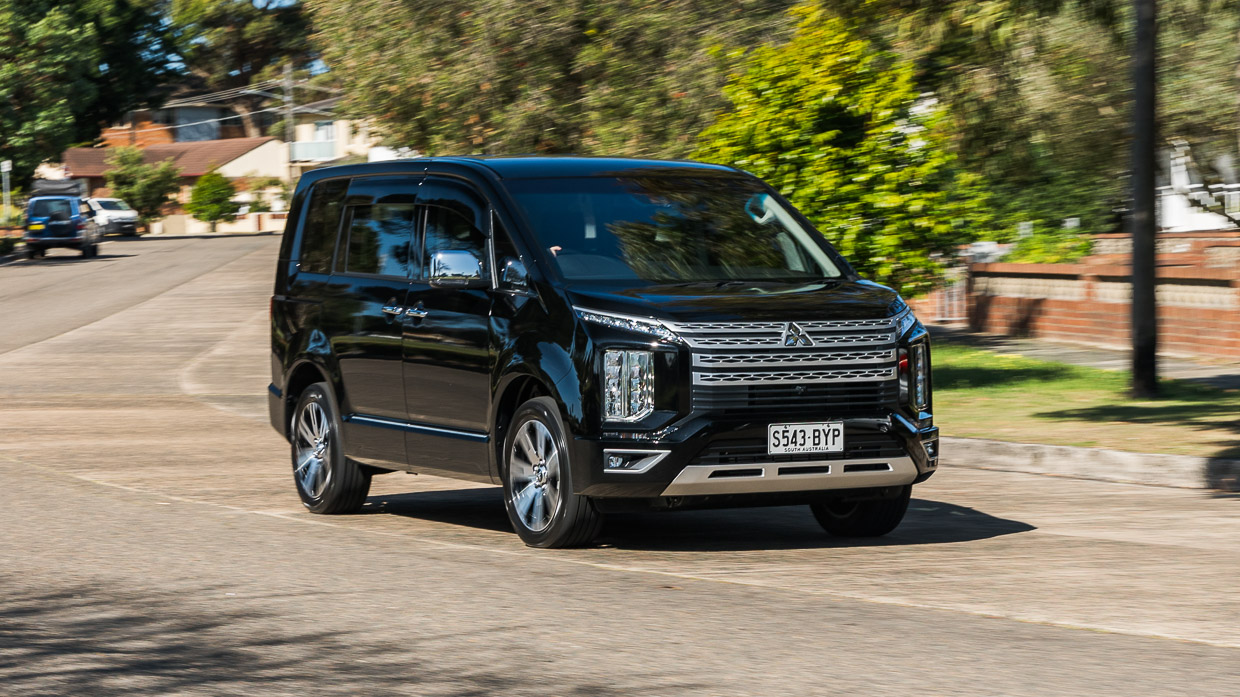 If the recent D:X Concept is anything to go by, it seems highly likely that a new sixth-generation Delica will follow the blueprint left by the current Outlander and adopt the newer CMF-CD platform bringing with it the option of both pure petrol and plug-in hybrid options.
Mitsubishi has said that if it were to bring the Delica to Australia, it would like to see a specification similar to what we have here: a diesel-powered van with a bit of off-road flare.
So serious was its interest in Delica that Mitsubishi's local arm decided to purchase this black-coloured grey-import example for local evaluation.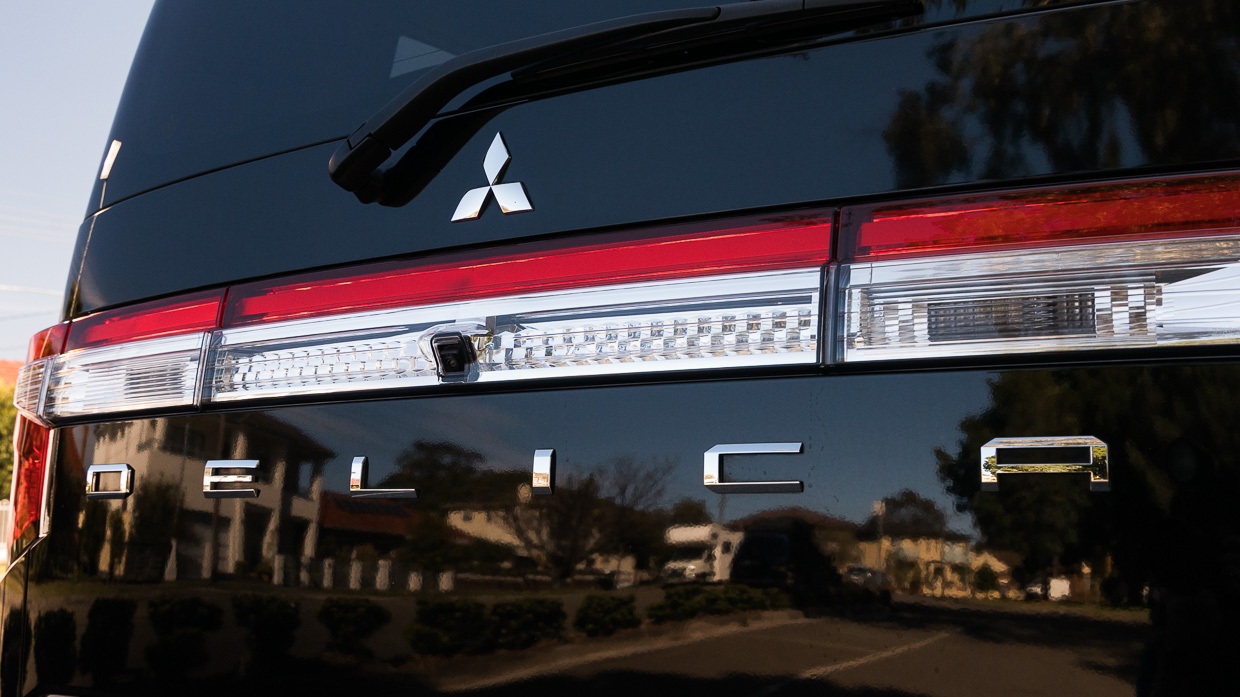 But is this cult van icon a good fit for Australia?
The Delica D:5 seen here is a 2021 model in the top-spec 'P' grade equipped with seven seats, though it's also offered with up to eight. In 2023, Japanese buyers can walk into their local showrooms and snap one up for 4,475,900 yen, or roughly AUD$46,900.
For context, the top-spec Mitsubishi Outlander PHEV retails for 5,705,700 yen (AUD $59,712) in P guise, while the similarly specified Outlander Exceed Tourer wants for $70,990 in Australia.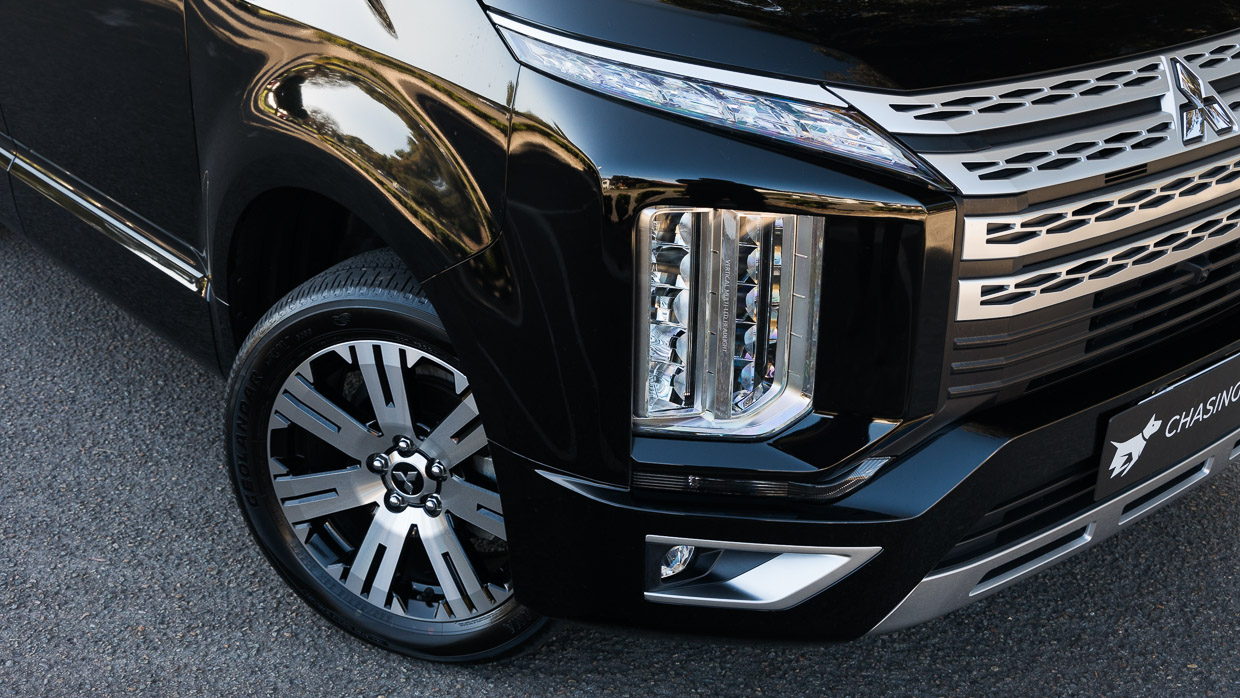 Apply that same 18.9 percent difference in price to our Japanese Delica D:5 and the top-spec grade comes to $55,695 for the top-spec grade. But we can safely round that up to $63,000 if we take into consideration inflation and the price creep that comes with the arrival of a new generation.
Pit that against the flagship Kia Carnival Platinum Diesel ($67,580 before on-roads), and the Delica strikes a pretty good deal and unlike its Korean counterpart it comes with all-wheel-drive.
Unlike the Kia however, the Mitsubishi Delica is somewhat unproven in Australia, so how does it perform on our roads?
How does the Delica drive?
Stepping into the Delica D:5 and sitting down prompts the van to lightly sway from left to right, in what was a bit of a hint of things to come.
An underlying positive of the Delica D:5 is that it's incredibly comfortable to drive, a quality myself and much of the Chasing Cars team hold in high regard with a vehicle like this.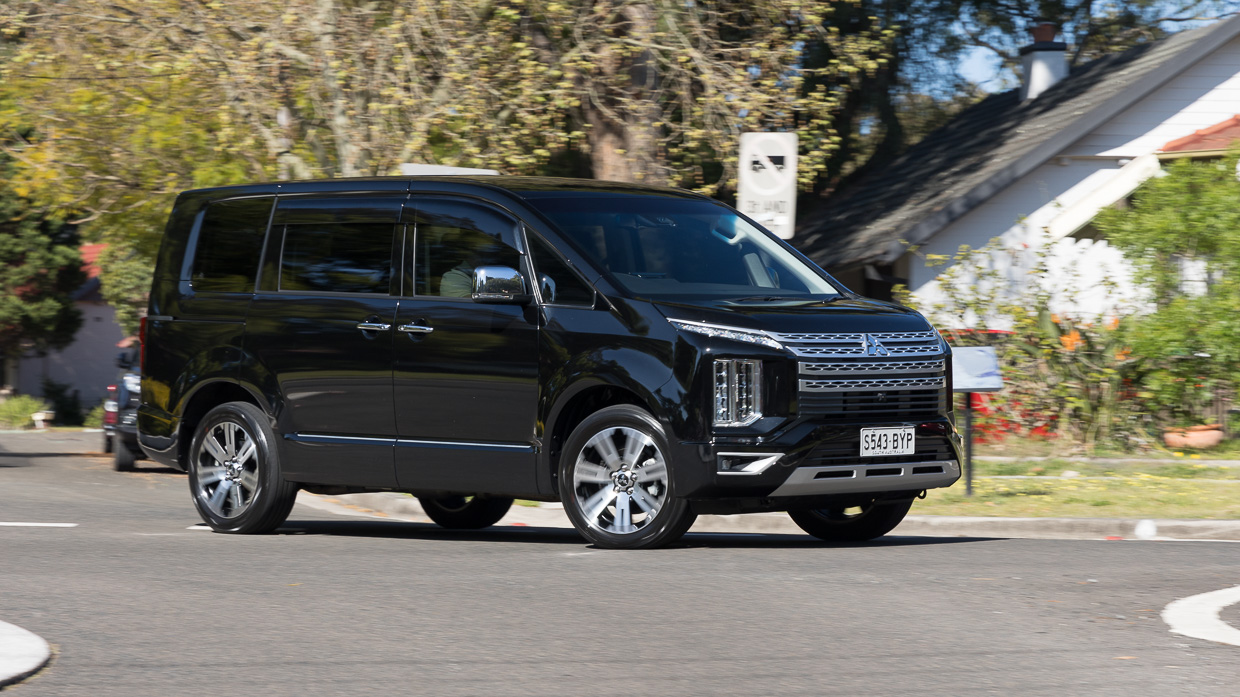 It's easy to make the Delica pitch and roll but it's not movement without control, in fact, the Mitsubishi is remarkably confident in long fast corners, the sort of terrain that families on the East Coast may often find themselves cutting through on an interstate journey.
That's not to say some Lancer Evo DNA has made its way into the Delica D:5, far from it, but considering its height and soft ride it sits remarkably flat in the bends. However, it occasionally struggled with 'bouncing' rather than settling over some larger road imperfections.
It's a nice change from the struggles Mitsubishi has experienced with its Outlander, as in our testing we've found its petrol version is far too harsh on 20-inch alloy wheels while the PHEV version had the body control of a water bed. Alright maybe not that bad, but it certainly could be better.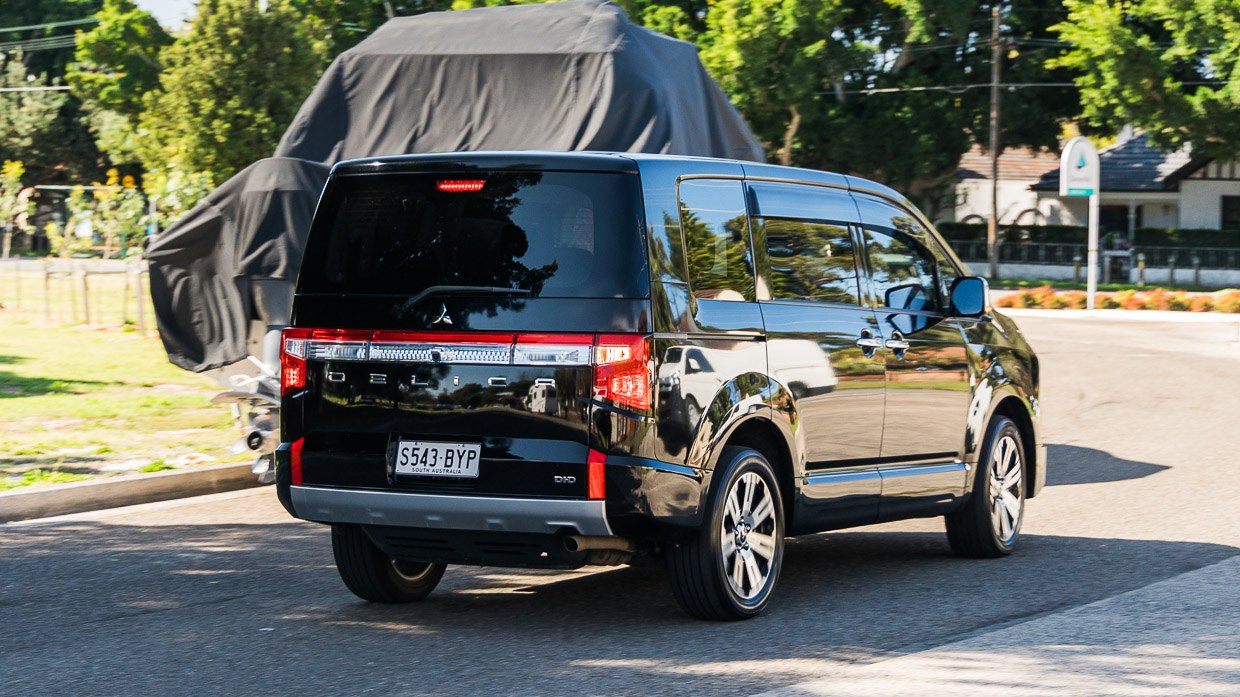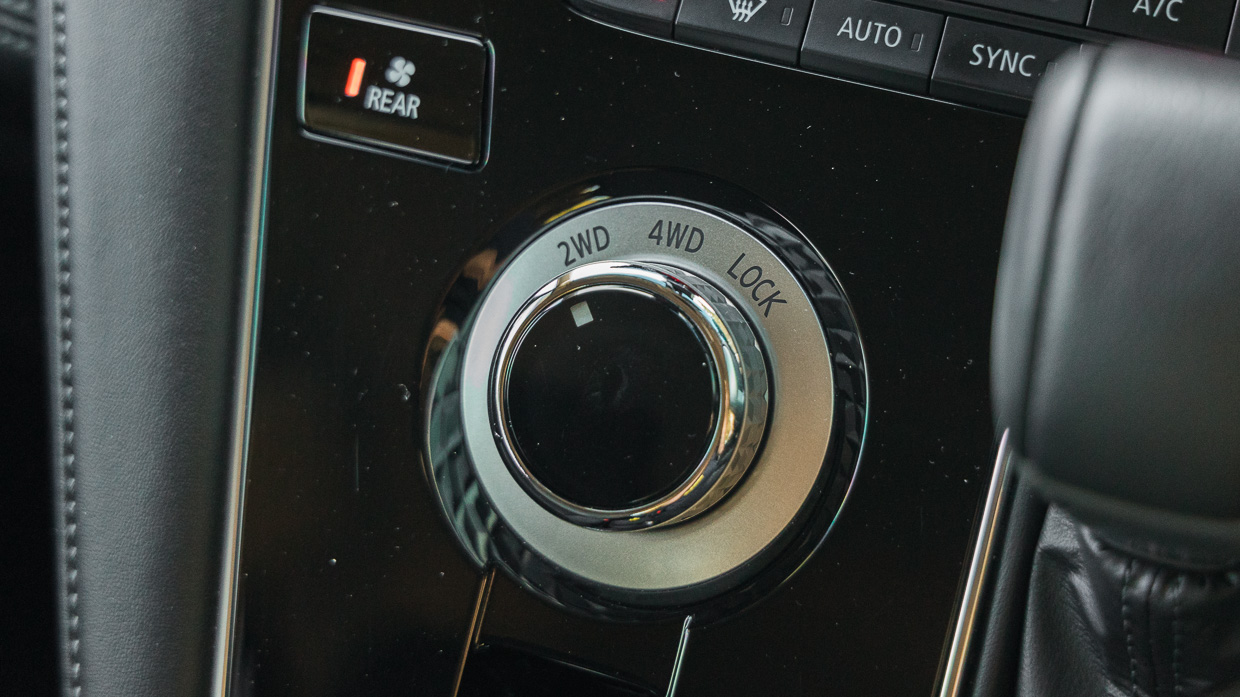 While the Delica D:5 is tall at 1875mm, it's markedly shorter than the carpark-scraping Hyundai Staria (1990mm), and offers almost exactly the same 185mm ground clearance as its Korean rival, boasting a 1mm advantage at a stated 186mm.
While the Delica no longer has a genuine low-range 4WD system borrowed from the Pajero, the diesel we drove featured an AWD system (branded 4WD) with the ability to lock its torque split 50:50, and does so properly via a centre differential.
On the road, the 2.2L turbo-diesel engine and eight-speed auto work well together, with the combination of a forward-thinking transmission and healthy serving of torque low down in the rev range making short work of some mountainous terrain and winding roads.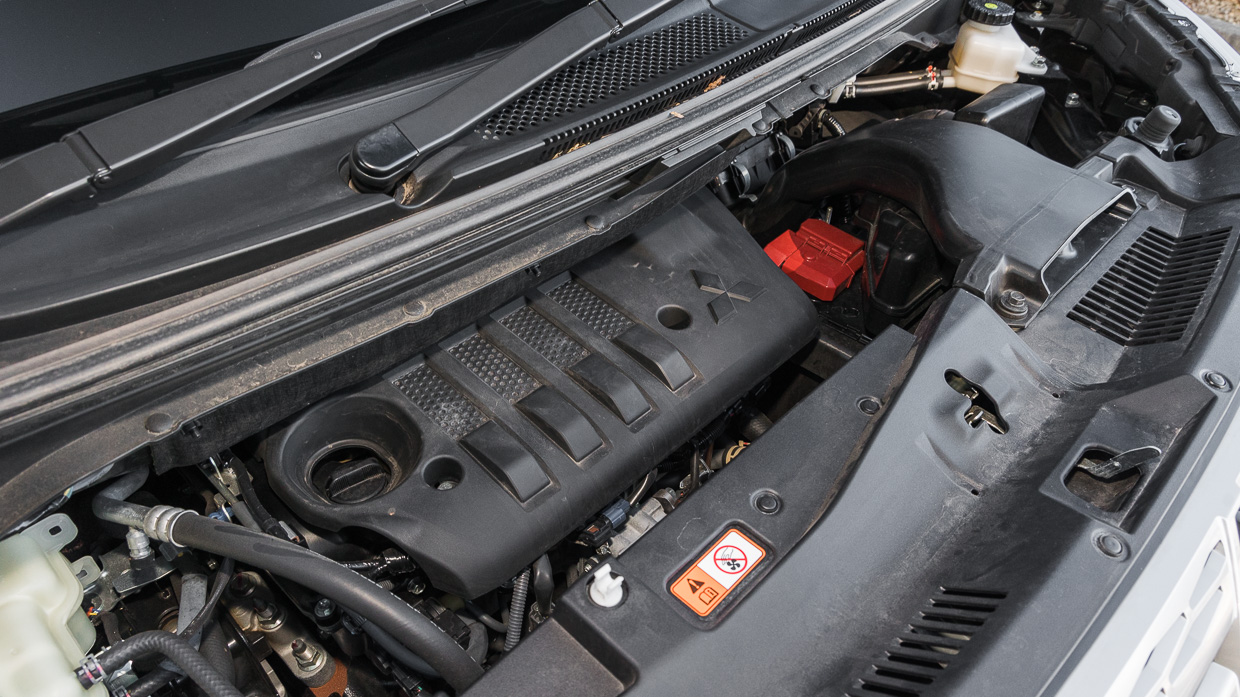 It was a similar story on the highway, with the Delica D:5's engine ticking away quietly as I floated down the highway. It's still a bit of a rugged thing, but only enough to add character, not annoyance.
The diesel is an old engine however, and drinks like your loose uncle on New Years Eve, returning a fuel consumption of 13.7L/100km in our testing which isn't even all that far off its 12.5L/100km claim in Japan. Even still, it has its charm.
It's a shame then that it seems unlikely the next-generation Delica will be offered with a diesel engine, with oil burners vanishing from Mitsubishi's passenger vehicle lineup and quickly falling out of favour in Europe.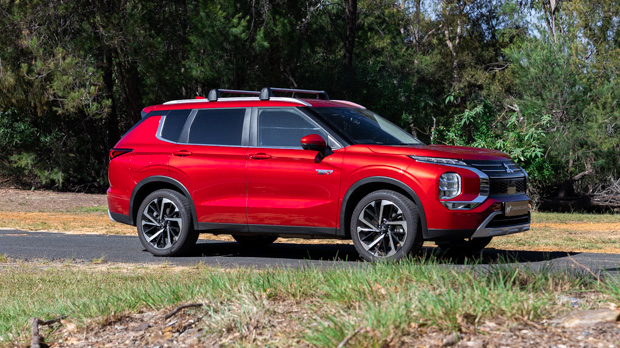 An unlikely but possible path forward is the adoption of the Trition's 2.4L turbo-diesel engine, which was recently updated for the new-generation ute, but this would likely require a switch to the longitudinal body-on-frame chassis, possibly at the expense of some road manners.
Instead, we are more likely to see Mitsubishi's new-generation PHEV drivetrain in the Delica (as hinted in the D:X Concept), a powertrain of which I'm quite familiar with after spending more than 11,000km behind the wheel of our previous Outlander long-termer.
In my personal opinion, I can say this silent and torquey option would be a worthy replacement for the diesel – though perhaps not in terms of price, with the Outlander SUV asking a circa-$15K upcharge for the hybrid over its 2.5L petrol at present…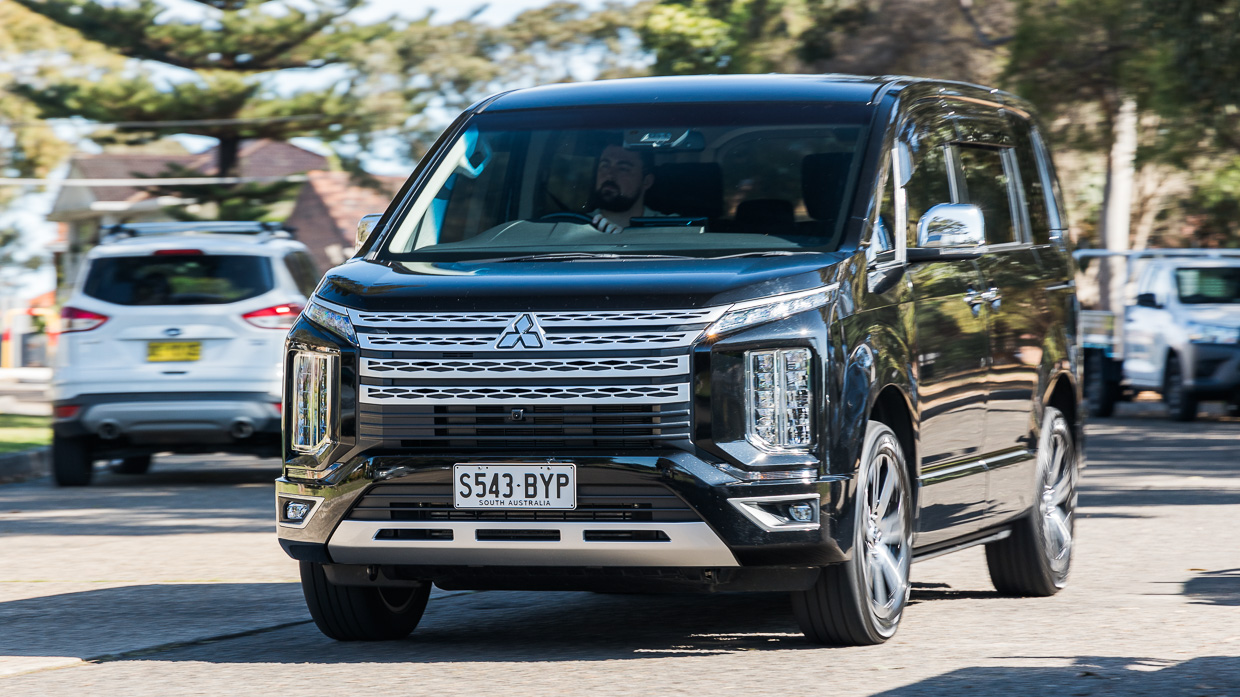 However, another aspect of Mitsubishi's PHEV powertrain may be of interest to buyers: its vehicle-to-load capability or V2L.
Speaking previously to Chasing Cars in Japan earlier this year, Mitsubishi Australia product strategy and marketing general manager Oliver Mann noted the Delica's strong following but said it may also have potential as a commercial vehicle.
"It'll go into fleet and government hands. It's got heaps of flexibility in it with the various seating arrangements and four-wheel drive," he said.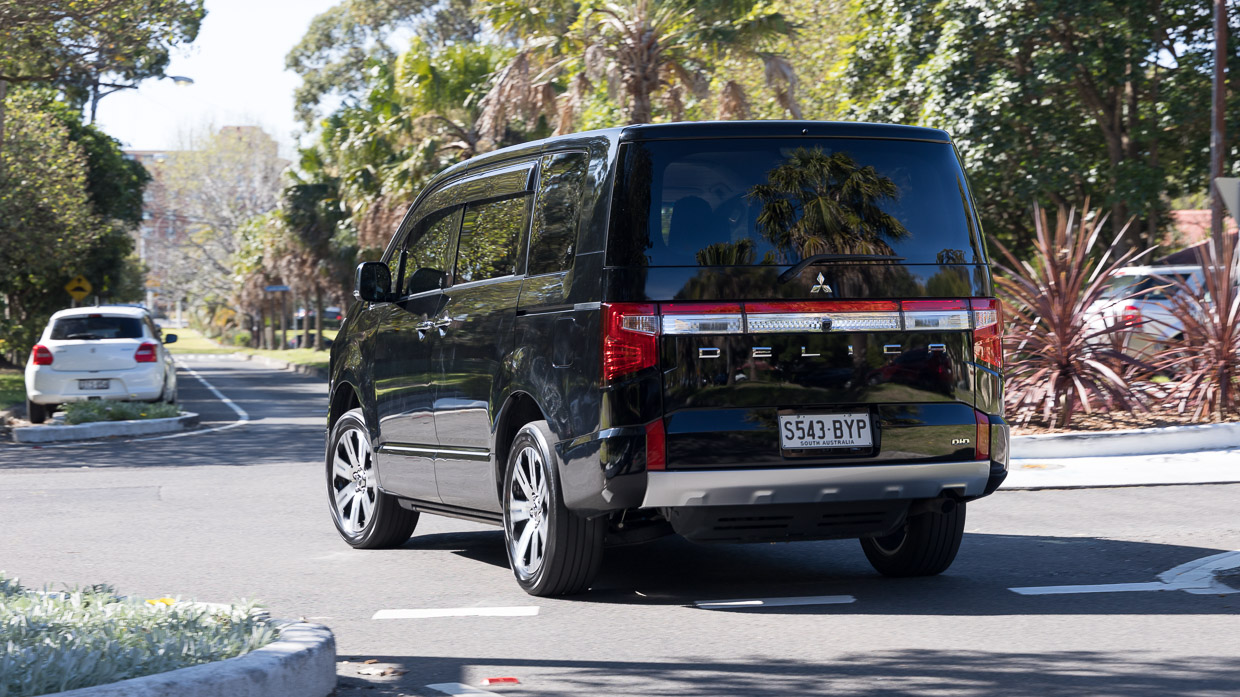 During my time with the Outlander PHEV, I made fairly frequent use of its V2L capability to charge and use laptops and other appliances, with its house-like 220-volt outlets making working, living and exploring – often in the middle of nowhere – a piece of cake.
It's not hard to see how a Delica PHEV could be used in fleet roles: say an ambulance in a remote location, a mobile coffee stand or a contractor working on a site with unreliable power – a circumstance Ford recently pointed to when unveiling its new Ranger PHEV ute.
Without the opportunity to take the Delica off-road, we can't speak to its capability directly but there's plenty of online evidence to suggest that many local D:5 imports can and do traverse Australian beaches, rivers and deserts with ease – backed by a strong aftermarket of off road accessories.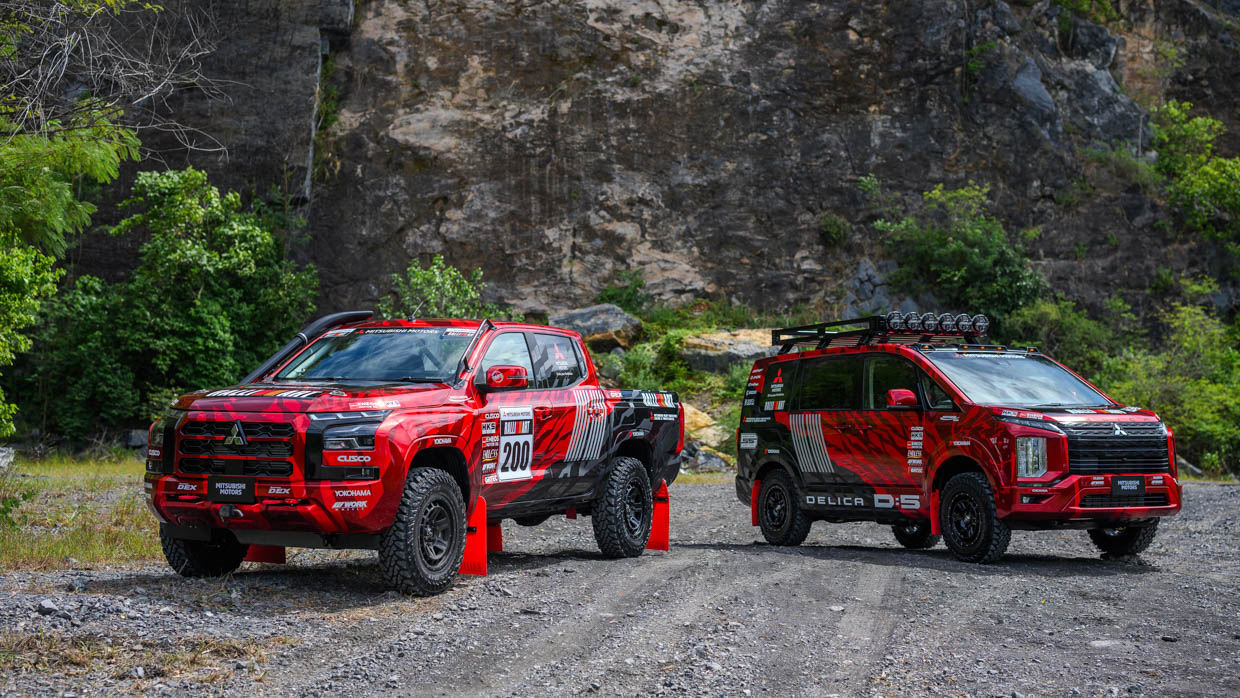 Although unibody in construction, the brand also talks at length of the Delica's strong chassis courtesy of its rib bone frame, and is also willing to put its money where its mouth is.
Earlier this year when Mitsubishi announced it would be competing in the Asia Cross Country Rally with three modified Tritions, it debuted a jacked-up Delica D:5 support car that would follow closely behind – and it certainly looks the part.
What is the Delica's interior and tech like?
Like the driving experience, the interior of the Delica D:5 is comfortable, but in a similar sort of way as your grandfather's lounge room.
With slightly odd-feeling black cloth trim material, tasteful woodgrain set into the dash and doors, plus the array of physical buttons and dials and switches shared with the Pajero Sport 4WD wagon, the Delica certainly feels a bit old in some areas.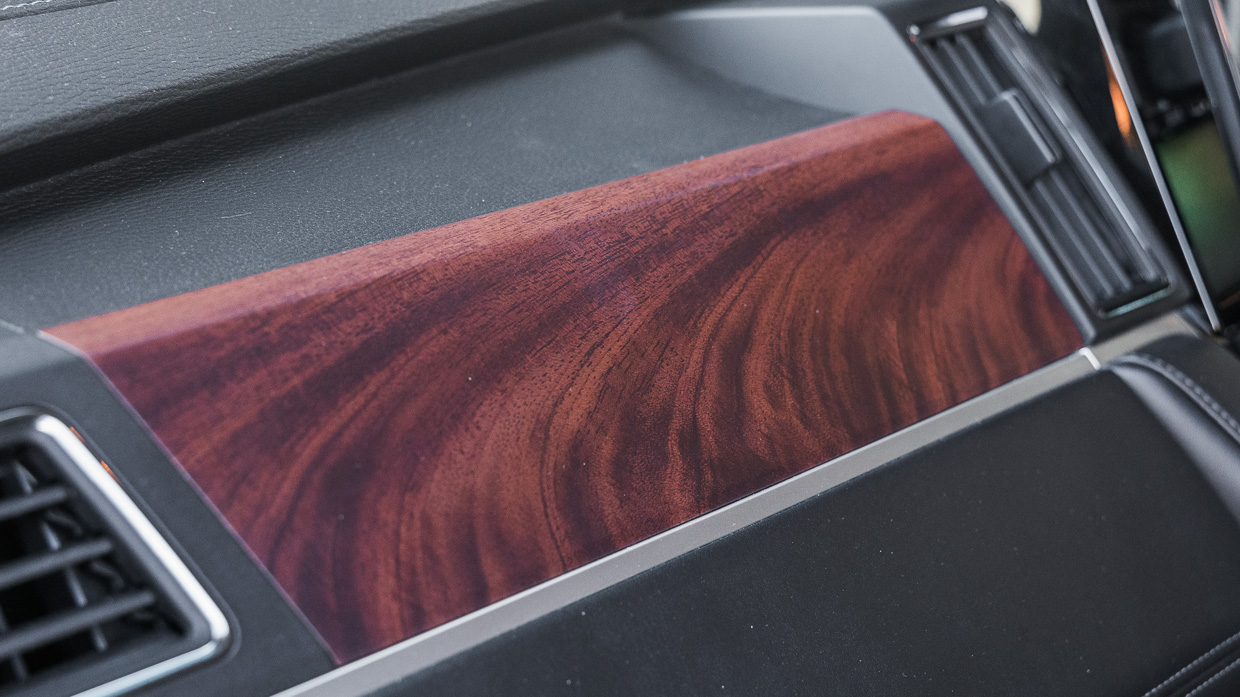 It's a charming and functional place, however, with the latter a factor Mitsubishi Motors continues to prioritise with its more modern vehicles such as the Outlander.
Front occupants are treated to heated seats, which is nice on long trips. Family buyers after something a little more 'life proof' can option leather trim over the black cloth in Japan. Our test car has over 20,000km on the clock but wear is very minimal.
Technology, as you might expect, is a bit on the old side with Mitsubishi Australia fitting an aftermarket Kenwood head-unit to make the Delica D:5 a bit more usable in 2023.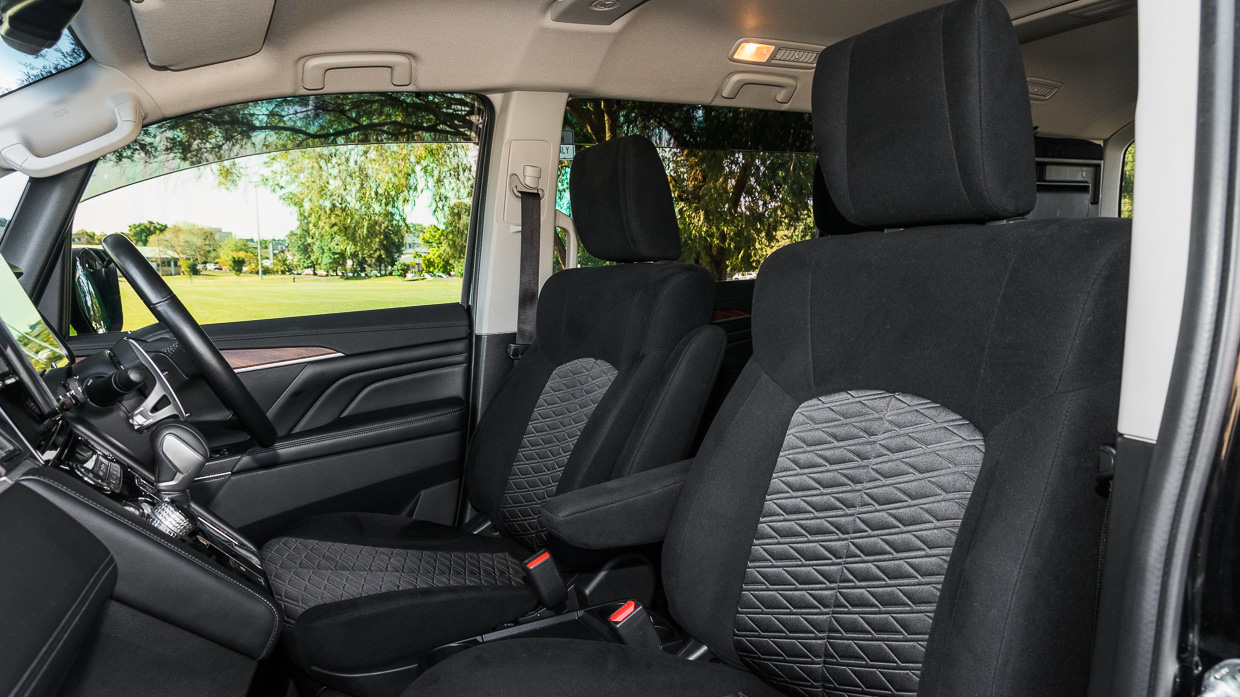 The driver sits lower than in some people movers but the view out is still very SUV-like,
Those entering the backseats from the curbside are greeted by a friendly step that pops out from underneath the Delica D:5, matching nicely with the convenience of sliding dual electric doors.
Two captain's chairs are placed in the second row, with enough gap for occupants to shimmy through to the third row, meaning that baby seats can stay in place all the time.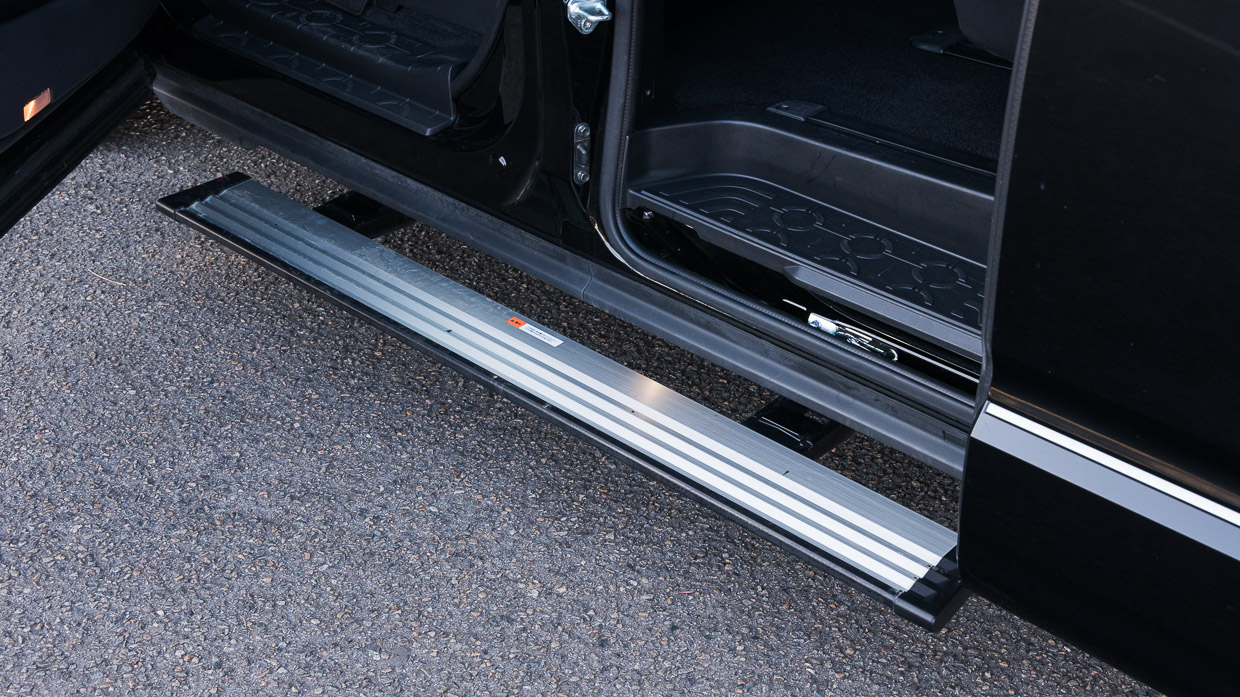 If I had one complaint it's that the seats feel like they should sit higher off the floor, as my six-foot self would appreciate greater underthigh support if I was to undertake long journeys. The space available however, is more than enough.
As is expected of a people mover, the interior space is highly suitable to families, providing not just enough roominess to 'get by' in the endless hours Australians spend on the road but to actually treat it as a living area.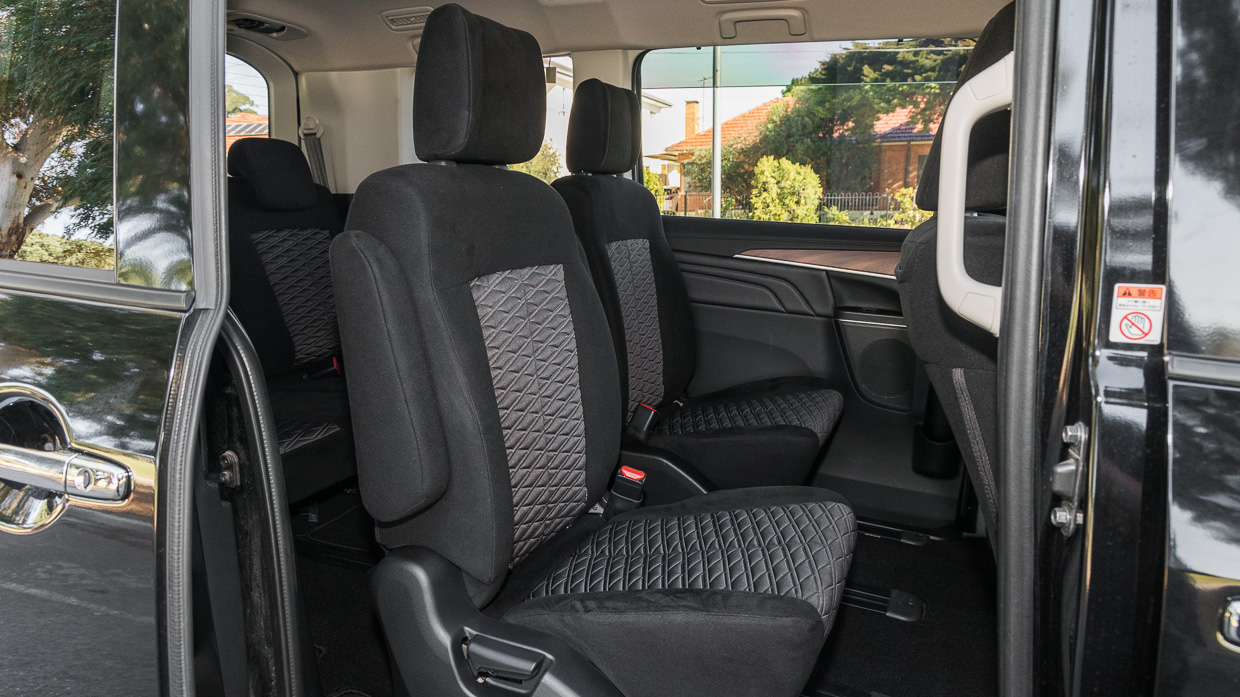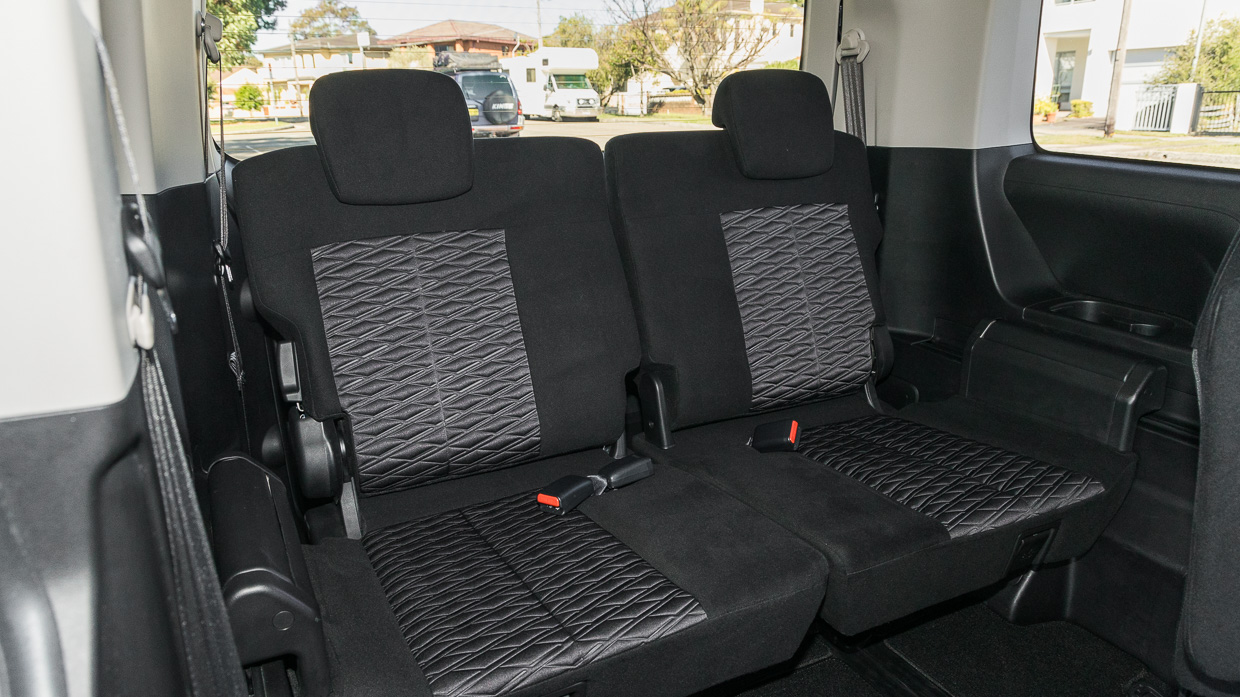 But it would also be nicer to see a bit more room behind the third row, and it was odd not to see a power tailgate on a vehicle with such a large hatch.
But in today's modern world, it's not just families who are interested in vans.
The rising cost of living, and particularly rent in Australia in the wake of the Covid-19 pandemic has seen many Aussies hit their 'why not' moment when it comes to getting out on the road, commonly referred to as the 'van life' movement.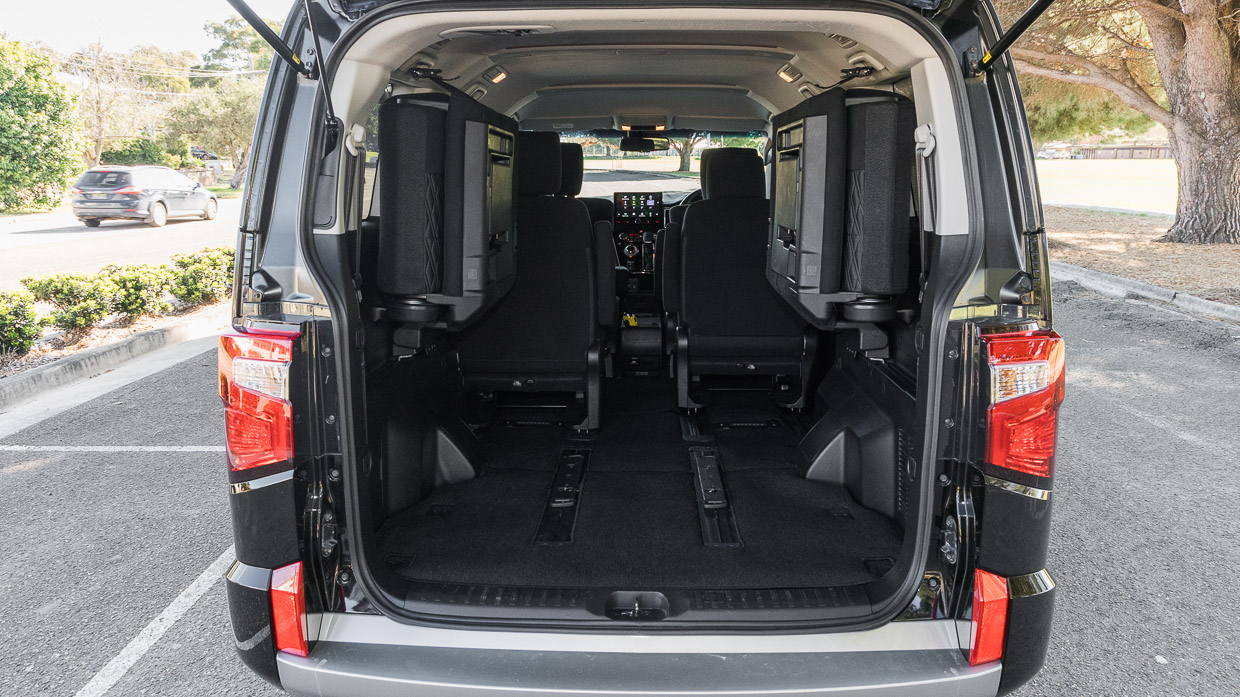 Volkswagen has seen some success with its pre-built California campervan range but unless you're willing to squeeze into a Caddy California, expect to pay north of $100,000 for the experience. That outlay is simply too high for many young Aussies.
With a good amount of space, enough off-road capability to get by and – this part is important – an affordable price, the Delica could be a prime candidate for such an audience.
The honest verdict on the Delica
After Mitsubishi's last foray into vans, the Renault-made Express, ended shortly after its somewhat controversially bestowed zero-star ANCAP rating, the Delica is an opportunity to start anew.
Just as Subaru did by jacking up its Liberty wagon into the fantastic Outback, and many carmakers have done by turning unpopular hatchbacks into best-selling small SUVs, sometimes adding a little bit of off-road capability is all you need to be popular.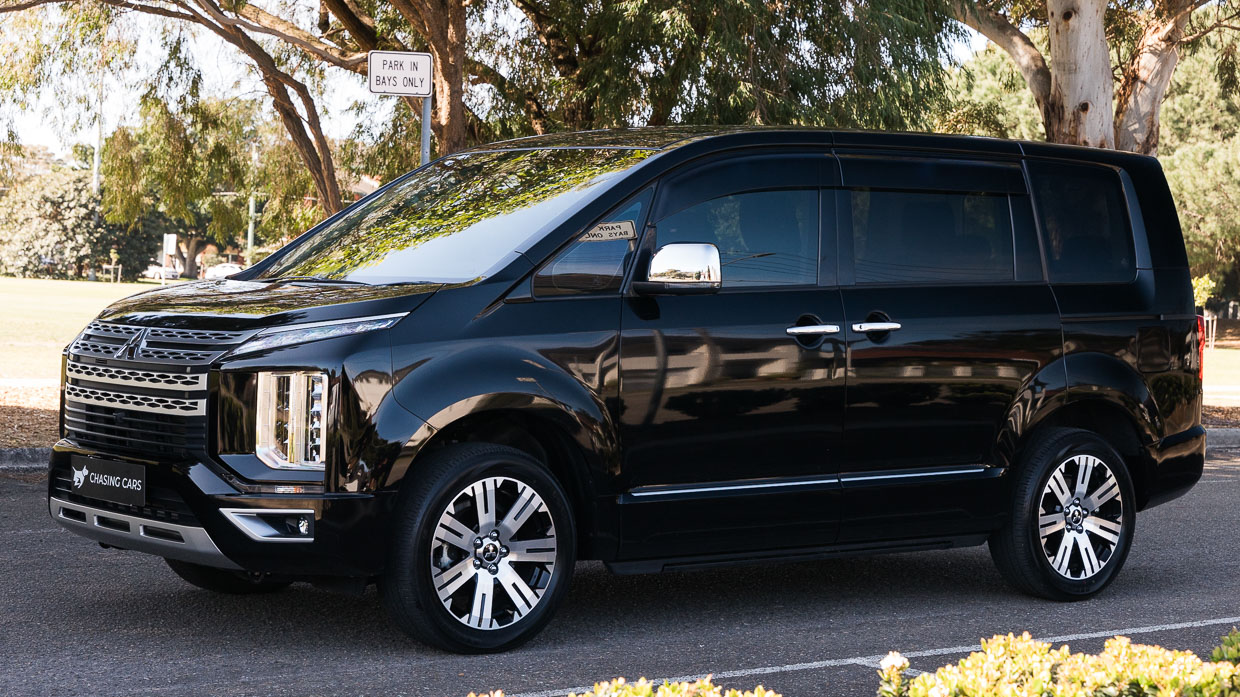 Australians hold versatility in high regard and few vehicles are more versatile than the Delica. Combine that with an affordable price and the Mitsubishi could be a very tempting choice.
It's a choice however that we are yet to be officially offered and with the new Delica still more than two years away the wait could be a long one.