Mitsubishi is going for back-to-back victory in the Asia Cross Country Rally with a pumped-up and race-prepped version of its all-new Triton ute revealed alongside the production version today.
Due to hit the track in August this year, the three Triton rally cars take the 2024 Triton as their basis and will follow in the tyre tracks of last year's winner, which was based on the fifth-gen Mitsubishi Triton.
Perhaps more significantly though, Mitsubishi says the racing ute offers hints at what we might see in a more performance focused production Triton and as part of the company's Ralliart brand resurrection.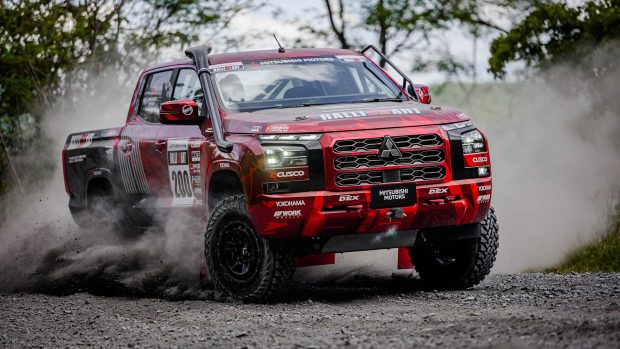 As part of the race car development program, the Tritons underwent more than 2000 kilometres of testing through Japan and Thailand, and the endurance learnings may also find their way into future Mitsubishi products.
How has Mitsubishi tweaked the new ute for rally?
Each Triton rally car has been fitted with a full roll cage as well as a carbon fibre bonnet, front and rear doors and cargo bed, resulting in significant weight reductions, although exact figures have not been made available.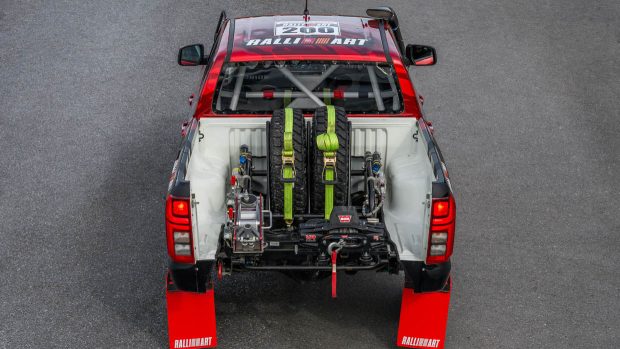 The Triton rally cars have CUSCO rally-specific front and rear suspension and a high-performance limited-slip differential "for sporty and stable handling performance," it says.
Lightweight alloy wheels, narrow off-road tyres, front and rear suspension dampers with incorporated bump stops have also been added, along with disc brakes all round (the new Triton has rear drum brakes). An intake duct and snorkel are part of the package to tackle water crossings.
Does this rally ute pave the way for an off-road performance production vehicle?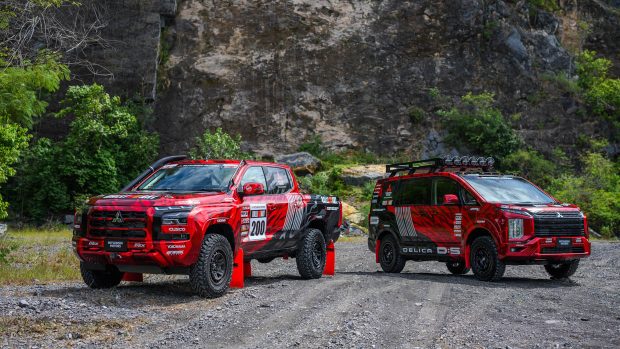 Considering Mitsubishi's recent rally push, it's possible that a high-performance, off-road focused Triton in its new generation could become a reality.
We've seen Ralliart-branded Tritons in the past and for overseas markets, but this new sixth-generation racing Triton could herald a more serious variant to fight the Ford Ranger Raptor and the upcoming Toyota Hilux GR Sport.
If such a car were to be confirmed, expect beefier lifted suspension, underbody protection, a chunkier wheel and tyre package and more performance from the 2.4-litre twin-turbo diesel engine.