As the early 2024 release date for the next-generation Mitsubishi Triton comes into view, the Japanese marque has announced the completion of the pick-up truck's Australian suspension development and tuning program.
In announcing the conclusion of the tuning process, Mitsubishi says the next Triton delivers "a sophisticated ride and handling blend that is right at home in Australian conditions."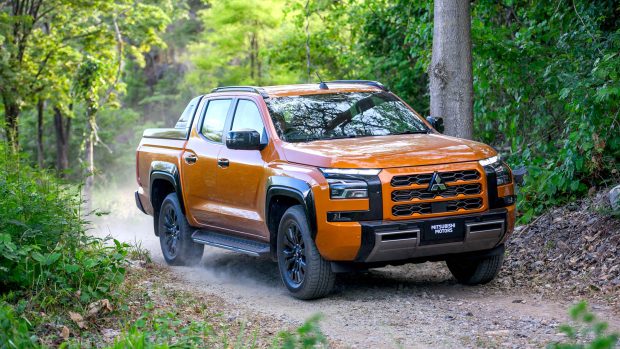 That's a claim that will be tested independently when the ute launches around February 2024 with an upgraded 2.4-litre turbocharged diesel engine, with double-cab variants arriving first.
Competing utes benchmarked
During the process, Mitsubishi says it tried over 100 different combinations of front and rear suspension options, including dampers, springs and steering components.
The Australian-specification next-gen Triton has unique front dampers and springs when compared to overseas versions, as well as a unique rear shock absorber.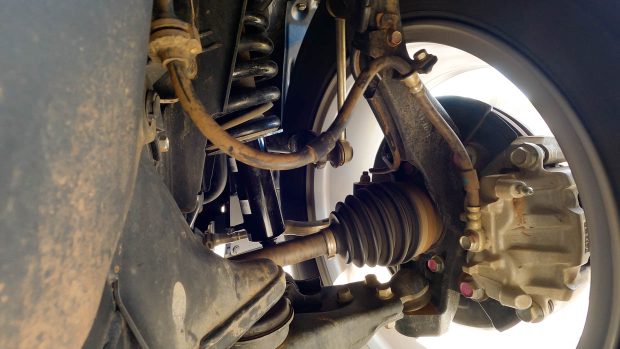 The tuning process was initially hampered by COVID travel restrictions in Australia but gained momentum as the pandemic waned, when Mitsubishi's local engineers were able to get their hands on prototypes developed in Japan.
Tony Dorrington, Mitsubishi Australia product strategy project manager, led the local tuning process in consultation with Hiroshi Nagoka, global head of research and development at Mitsubishi's Japanese headquarters.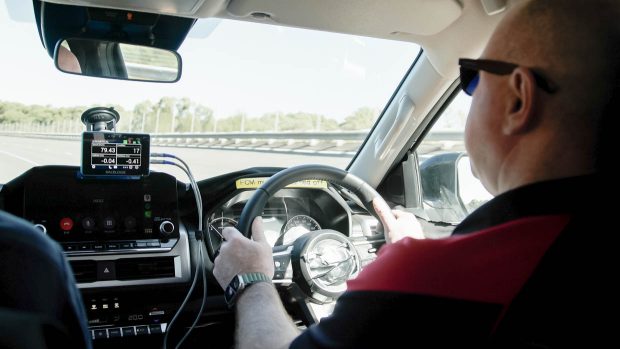 Steering feel, impact harshness and body control prioritised
Dorrington said this morning that getting the steering feel of the next-gen Triton right was his main priority.
"We drive long distances and having steering that offers a clearly defined centre-point, to provide directional stability, makes the vehicle less tiring to drive," he said.
"We wanted to give the Triton the steering linearity, body control, ride and handling experience as close to a good SUV as possible, while retaining its traditional [pick-up] strengths."
Mitsubishi's Australian work was carried out on a blend of real public roads and closed proving ground environments, including the former General Motors proving ground at Lang Lang, Victoria.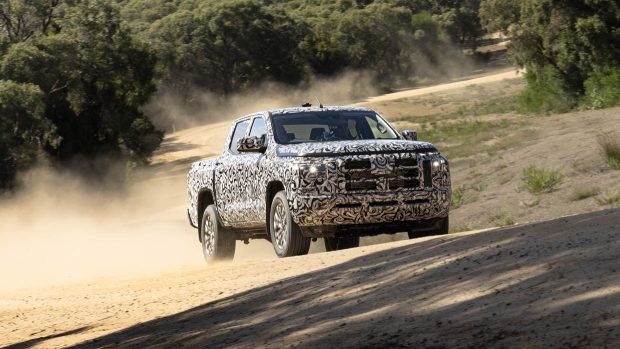 From over 100 tested suspension combinations, four final candidates were selected and were subjected to intensive evaluation by Dorrington, Mitsubishi chief product specialist Yoshiki Masuda and Triton chief engineer Tetsuya Tobe.
Australian suspension tune is specific but steering is global
That's when the Australia-specific front damper and spring – and rear shock absorber – was selected as the winning candidate.
Mitsubishi Australia also says it contributed to the single global electronic power steering tune for Triton.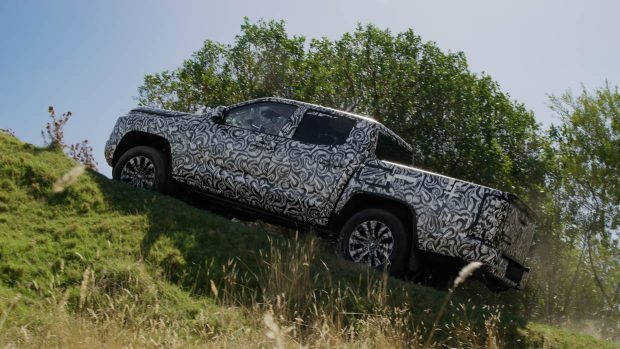 "Australia is a very important market for us, particularly in the light commercial segment, so from our initial discussions we created a plan to test the Triton in Australian conditions," said chief engineer Tobe.
"We also tested extensively [at Mitsubishi's Japanese R&D centres] but for Australia's unique road conditions, we were able to call on the Australian team's local expertise and support to ensure the Triton's dynamics would compare favourably to the segment benchmarks."