On our recent trip to Kakadu National Park in the Australian outback, we spent considerable time paired with the 2017 Mitsubishi Triton Exceed – one of the true bargains of the dual cab ute segment. Priced at $48,000, the Triton Exceed undercuts most top-spec dual cabs by around twenty per cent, which offering generous equipment and a relatively competitive turbodiesel engine.
Locally, the Triton is Mitsubishi's best selling model. The ute has amassed a total of 15,619 sales in 2017 thus far – enough to place it third overall in the ute segment, and representing a stellar increase of 10.3 percent over last year's sales thus far.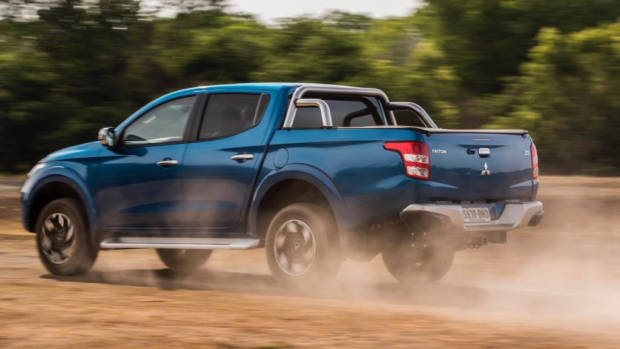 Like the Pajero Sport on which it's based, the Triton was released in Australia in 2015, making it among the newest models launched in Australia by Mitsubishi.
This outback refresher confirmed why the Triton sells so strongly. Like the ASX, the Triton ute's value equation is very strong. In a market where a top-spec utes like a Toyota HiLux SR5 or Ford Ranger Wildtrak cost well into the $60,000 range, the flagship Triton Exceed reaches just $48,000 – and $45,990 driveaway offers aren't hard to find.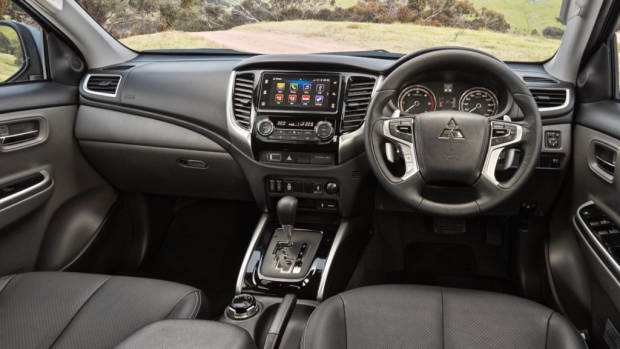 The Triton's attractive price belies a lengthy equipment list: LED headlights and daytime running lights, leather seats, dual-zone climate control, 17-inch alloys, satellite navigation, and a rear differential lock are all standard on the Exceed.
Mitsubishi's five-year warranty is also two years longer than both Toyota and Ford, whilst the Triton offers once-yearly/15,000km service intervals with cheap capped price servicing. Where the Mitsubishi comes up slightly short against its rivals is under the bonnet.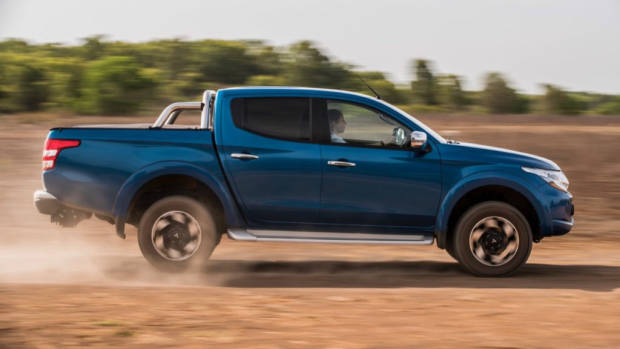 The Triton's 2.4-litre turbo diesel produces 133kW of power and 430Nm of torque, and is matched to either a six-speed manual or five-speed automatic, and the Exceed is unfortunately auto-only.
Most rivals have switched to a six-speed auto, including the HiLux and Ranger. The Toyota's 2.8-litre diesel produces broadly similar power and torque, though the Ranger's 3.2-litre five-cylinder diesel is capable of 14kW and 40Nm more.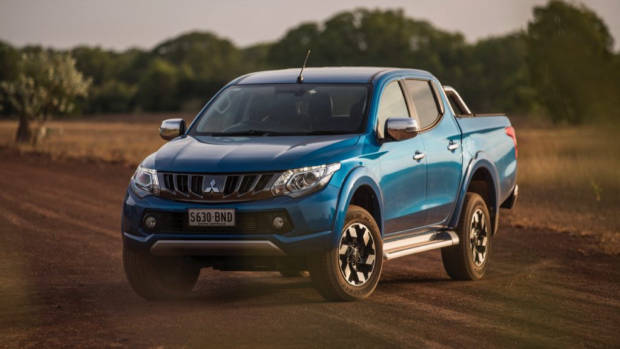 The Triton's towing capacity is rated at 3.1 tonnes, which is less than the HiLux's 3.2 tonne rating, and the Ranger's 3.5 tonnes.
But of course, these figures were largely meaningless on our outback drive, particularly the off-road section, where the Triton's combination of a high 205mm ground clearance, a 34-degree approach angle and a lower 1,955kg kerb weight than the Pajero and Pajero Sport – 2,335kg and 2,105kg respectively – meant that it was able to tackle off-road terrain extremely easily.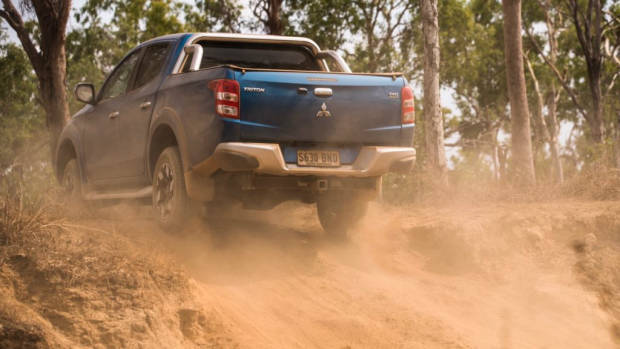 Mitsubishi's Super Select all-wheel drive system made it very easy – selecting low range meant it handled whatever we threw at it, particularly a hard creek crossing, with relative ease.
This is helped by the Triton's steering, which is largely light and reasonably feelsome, and the suspension is also softer than some competitors, which contributes to a more pleasing ride than some competitors.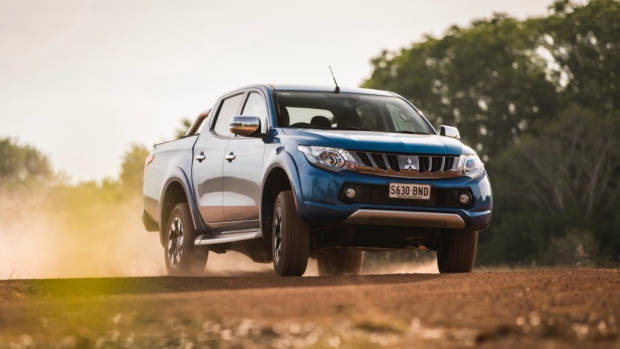 Overall, the Triton remains one of Mitsubishi's strongest overall offerings – both figuratively and literally. Its off-road ability is fantastic, and within the ute segment, its value equation is unmatched.
Only a gruntier drivetrain and more available features such as the active safety goodies offered in the (platform-sharing) Pajero Sport would enhance it further.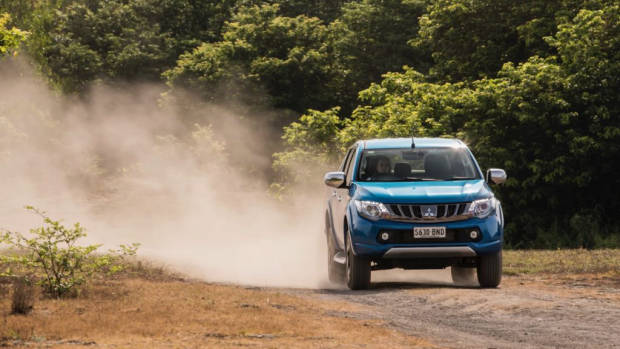 Photography by Chris Benny