A two-piece split tailgate has been a mainstay in the Toyota Land Cruiser world for decades. Whether it was a vertically-split, sideward-opening barn-door or a horizontally-divided split gate, the popular feature was found on every Land Cruiser from the 55 Series of the late 1960s until the 200 Series that was discontinued last year.
In split tailgate form, the Cruiser's rear door had the ability to serve as a small table or bench, a step for accessing things on the roof and even a floorspace extender if you ever found yourself camping in the back.
But the times are changing…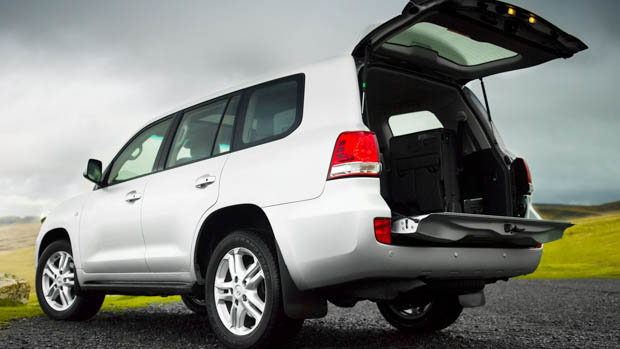 For the new Land Cruiser 300 Series, the option of a split tailgate has been removed and the wagon is now fitted exclusively with a single-piece rear door.
The single-piece unit will hinge at the top of the vehicle, not at the side (like the Toyota Land Cruiser Prado), in a way that is reminiscent of car-based crossovers.
But for what reason? Why change what many owners regarded as perfect to start with?
One of the obvious reasons is that it is cheaper to make, with fewer seals and latches required.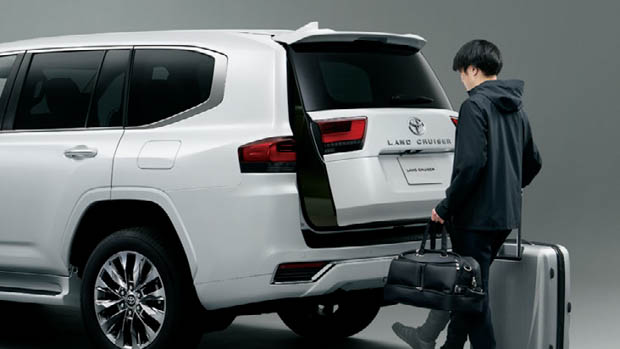 A single design also allows the car to be built in a uniform manner, no matter where it is sold in the world, unlike some previous barn-door variants that needed a smaller piece placed on the kerbside of the road, which differs between right-hand drive and left-hand drive markets.
Another big reason, and one which will come in handy for those who like their four-wheel driving, the single piece unit has just one continuous, unbroken seal around the edge which should provide better dust and water protection when out in the bush.
It also helps to make the car look cleaner (with less shutlines) and is far less agricultural than before. Much to the sadness of a true enthusiast, this really is a car marketed at city folk.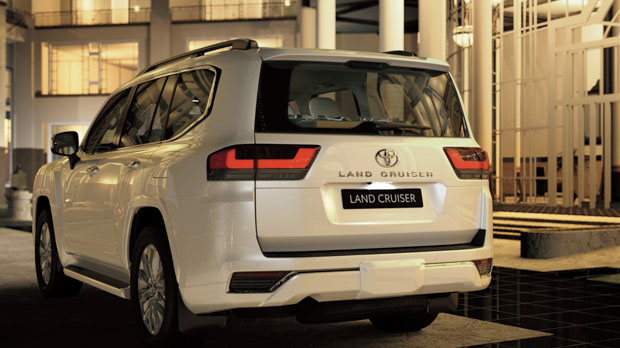 Any other positives?
The large hinged boot panel will be a great temporary shelter if it rains!
How do you feel about the new single-piece Land Cruiser tailgate design? Sound off in the comments to our Land Cruiser 300 Series review.