Hot on the heels of Nissan's decision to introduce a hybrid-powered Qashqai E-Power small SUV, the Japanese carmaker will soon introduce a next-gen hybrid X-Trail to directly target Australia's favourite crossover – the Toyota RAV4 hybrid.
The X-Trail hybrid – or to give it its full name, the X-Trail E-Power E-Force (stylised by Nissan as e-4orce) – will be released in Australia in early 2023.
Like Nissan's other E-Power vehicles that are offered both locally and internationally, the X-Trail hybrid makes use of a range extender system, which uses an internal combustion engine to supply power to the electric motor.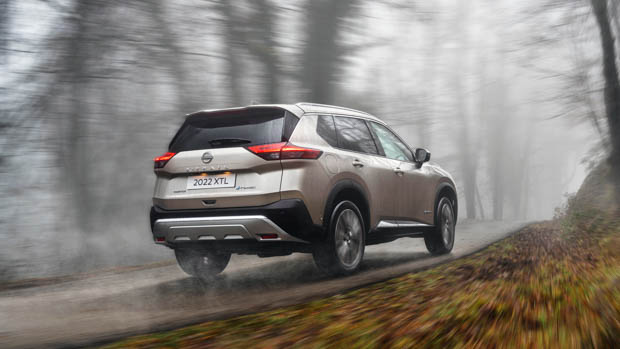 This means that the ICE power plant never actually drives the wheels directly, with drive instead coming directly from the electric motors mounted on the axle. Nissan notes that this not only allows the engine to stay in its peak efficiency range at all times, but it also means that drive power is instantaneous from the electric motor.
This setup is distinctly different to Toyota's hybrid SUVs, including the RAV4 hybrid, which use a number of motor-generators acting in series-parallel with a petrol engine – both power sources can drive the car.
How does the X-Trail's E-Power hybrid system work?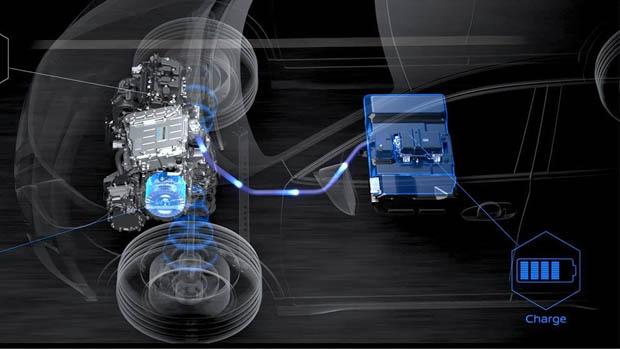 Nissan Australia has confirmed that this hybrid-powered X-Trail will be offered as standard in E-Force form, meaning the electrified version will be all-wheel drive (AWD) only. Front-wheel drive (FWD) will only be available in concert with a petrol engine.
Under the bonnet of the hybrid sits a 1.5-litre turbocharged petrol engine that benefits from a variable compression system, in order to keep it at maximum efficiency.
This internal combustion engine sends power to a 2.1kWh battery, which then feeds a pair of electric motors, each mounted on the front and rear axles.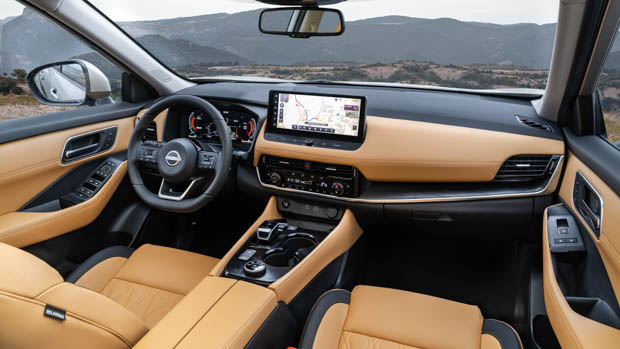 For this e-4orce system, peak power sits at 157kW, but the torque isn't simplified to one figure. Peak torque can never be delivered at both ends simultaneously, so Nissan quotes 330Nm at the front, and 195Nm out back. In terms of performance, the X-Trail e-4orce will hit 100km/h in around seven seconds. 
On the fuel economy front, Nissan has quoted a combined NEDC figure of 6.1L/100km.
X-Trail E-Power specs for Australia
In terms of towing, a braked towing capacity of 1650kg was confirmed by Nissan.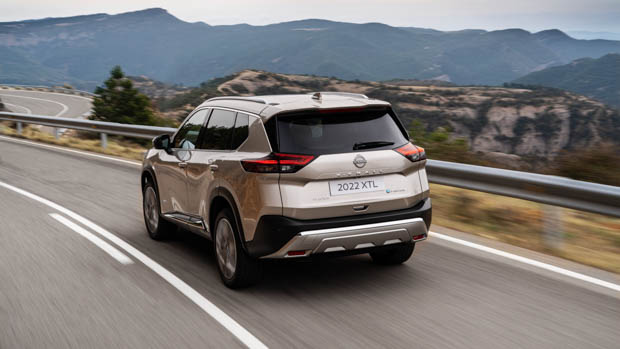 While the X-Trail e-4orce is offered in both five and seven-seat configurations overseas, Nissan Australia has opted to stick to a five-seat configuration here. Those looking for more seats will either have to bite the 3.5-litre V6 bullet and get a Pathfinder, or continue the search elsewhere.
Though the new X-Trail is yet to go on sale in Australia, it's set to hit dealerships within the year. It's powered exclusively by a naturally aspirated 2.5-litre petrol engine that makes 135kW and 244Nm. Power is handled exclusively by a CVT, and buyers will have the choice of front-wheel drive or all-wheel drive power trains.
According to Nissan Australia, orders for X-Trail e-Power and e-4orce will open up in September, with first deliveries expected early next year. Pricing is expected closer to the launch date.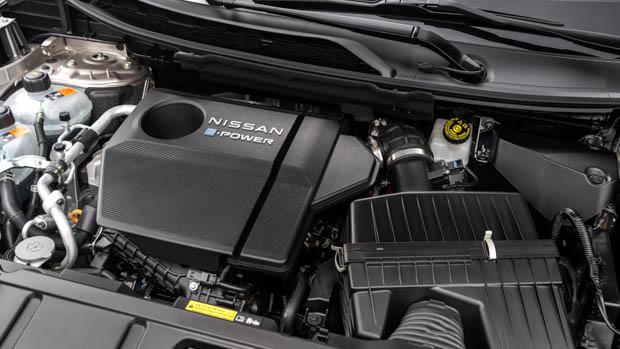 Nissan X-Trail 2022: prices in Australia
All prices listed are before on-road costs.
ST 2WD: $36,750 (+$4085)
ST 4WD: $39,790 (+$3650)
ST-L 2WD $43,190 (+$4515)
ST-L 4WD: $46,290 ($5615)
Ti: $49,990 (+$3875)
Ti-L: $52,990 (new model)