In somewhat of a coming of age moment for Chasing Cars we dropped our inaugural midsize SUV megatest this week and we are all very proud of what we have achieved.
I'll touch on that more in a moment but for now, we want to say thank you to our audience for your support and we aim to do more videos just like this so stay tuned.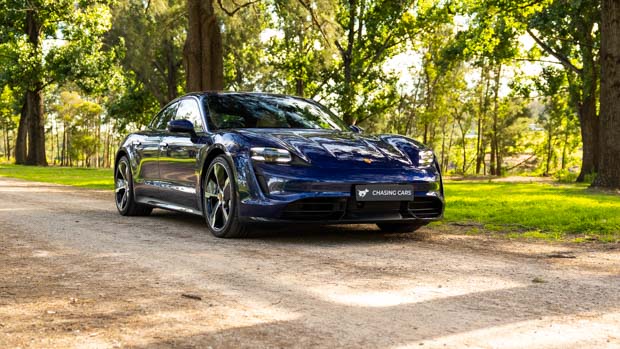 Car news began to pick up again this week from Toyota's ongoing production woes to Volkswagen slashing the price of the Golf R – with a catch.
Renewing our focus on reviewing 'normal cars' we checked out a Toyota Corolla before jumping in a Porsche Taycan Turbo for a bit of balance.
Subaru BRZ reviewed
The second-generation Subaru BRZ has been a long time coming and deputy editor Nathan Ponchard was finally able to give his verdict on this affordable RWD coupe.
Building on the same platform as its predecessor the 2022 BRZ was never going to be bad to drive but the dynamics have been polished even further.
The switch from the FA20 2.0-litre flat four to the larger FA24 2.4-litre engine has brought on a healthy boost in grunt, with the new donk spitting out 174kW of power and 250Nm of torque.
Along with more shove, the larger boxer engine is more responsive and that infamous torque dip halfway through the rev range has been removed.
The BRZ does come with some compromise however, the rear seats are all but useless and the tyre noise can be irritating after a while but generally, it's a great package.
Midsize SUV mega test
After endless hours of work (particularly from video editor Kyle Riordan) we were finally able to release the inaugural Chasing Cars midsize SUV megatest.
The test involved 10 of the most popular midsize SUVs on sale plus our Subaru Outback long-termer as a wildcard entrant in an intense assessment of everything from the ease of fitting baby seats to 100-0km/h emergency braking tests.
We've created a full-length video covering the test but if you want to see the full breakdown of all the nerdy details you can read it on our website to find out which SUV works the best for you.
Who won you ask? We'll I'm not going to make it that easy for you am I?
Toyota production woes
Toyota is facing a two-pronged challenge at the moment: people really want to buy their cars (like… really badly) and the semi-conductor shortage is inhibiting its ability to supply stock.
After previously setting a production goal to build 9.3 million cars in the 12 months leading up to March 31, Toyota says it will be unlikely to even hit 9 million.
This is because it has been forced to scale back its operations and build at least 150,000 fewer cars in February than it planned.
Some models are affected more than others with some like GR Yaris, C-HR and new Lexus NX staring down the barrel of major delays while others like the Toyota RAV4 and Corolla won't be hit as hard.
All the cars and SUVs we reviewed this week:
We had a big week in reviews this week both on the website and on our YouTube channel.
First off, we reviewed the Toyota Corolla Ascent Sport Hybrid and found it delivers absurdly good fuel economy and we think it could be the pick of the range. You can find it here in both written and video form.
Staff writer John Law introduced his new Hyundai i20 N long-termer, provided his initial thoughts on this bite-sized hot hatch and discussed his plans for the future.
We also published a written version of our Citroen C4 Shine review which is a really interesting take on a small SUV that arrives with a lot of features right out the gate.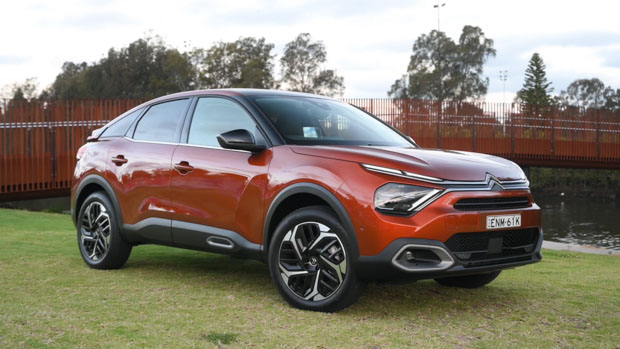 Continuing the French theme we reviewed the Peugeot 5008 GT petrol to find out what this pricy but rather lovely seven-seat midsize SUV has to offer. You can find it in both written and video forms.
Deputy editor Nathan Ponchard reviewed the Mazda CX-5 GT SP turbo to find out why so many Aussies look to this car for a fun family car.
What is the world's best electric vehicle? Well according to Editor Tom Baker it might just be the Porsche Taycan Turbo and he explains why in his review.
Other car and SUV news we covered this week: