When the sixth-generation Subaru Outback was unveiled at the New York Motor Show in April 2019, Australian diehards of the brand were thrilled by the powerful new 194kW 2.4-litre turbocharged version … and dismayed when they discovered this drivetrain would only be offered in North America. However a solution for an Australian release of the Outback turbo appears to be just around the corner.
Speaking to Chasing Cars at the 2022 BRZ launch, Subaru's managing director Blair Read confirmed that Subaru Australia has remained vigilant in its quest to bring this more powerful Outback model to our market.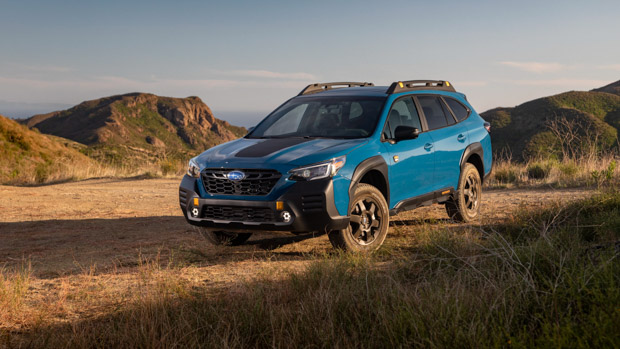 "I guess the customer demand for that 2.4-litre turbo offering has been heard loud and clear. And it's something we're working really closely with Subaru Corporation on to bring to Australia. So it's a work in progress but watch this space," he said.
What makes this reversal of fortune easier is that the American-market 2.4-litre turbo engine is built in Japan and then sent to Subaru's US factory in Lafayette, Indiana – meaning that the production source doesn't need to move, it only needs to adapt to building a right-hand drive, Australian-market version of the Outback Turbo.
As for where an Outback Turbo would sit in the Australian line-up, we'd expect it to mirror the positioning of the previous-generation six-cylinder 3.6R model in that it would only be made available on the top-spec Outback Touring or an equivalent variant.
In the US, the 2.4-litre turbo engine did exactly that – replacing the 3.6-litre flat six at the top of Subaru's Outback range – and is currently offered in two flagship US variants, the Outback Onyx Edition XT and Outback Wilderness.
Does a right-hand drive Outback Turbo open the door to a new Forester XT?
Apart from the unique Forester Wilderness model that's also under investigation for Australia, the North American Forester line-up is very similar to ours, meaning a 136kW/239Nm naturally aspirated 2.5-litre flat four with CVT transmission and AWD. And that's it.
But if Subaru in Japan can make an Outback Turbo possible for our right-hand drive market, why not a Forester version?
"I guess the answer for us on that one is we look for a good customer offering and where the customer demand and customer feedback is," said Mr Read.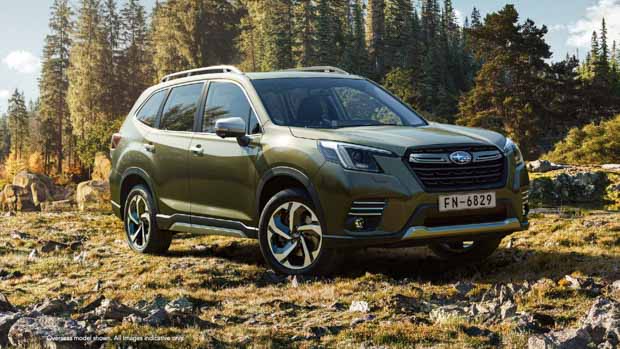 "There's always talk of a turbo engine and the Forester, so those are the sorts of value evaluations we need to make in terms of what's available and when from the factory. Will it work in the market? Is it a sufficient volume? So [Forester Turbo is] definitely the type of thing we're interested in pursuing, but there's nothing specific on the agenda at this point," he said.
Subaru does offer a turbocharged Forester in Japan but it's a relatively insipid 130kW/300Nm 1.8-litre turbo, not the WRX-derived 194kW/376Nm 2.4-litre turbo engine that would be needed to give an Oz-market Forester flagship the performance and credibility to compete.
Would there still be a market for a Forester Turbo in Australia?
Based on the soaring resale values of older turbocharged Forester models, there's still plenty of interest in a Subaru-badged, semi-performance variant such as this.
Looking at the model split of two rival midsize SUVs, Mazda only offers its 170kW/420Nm 2.5-litre turbo-petrol four in the top three CX-5 variants (starting at close to $50,000), yet the turbo engine accounts for almost 20 percent of total sales.
In much the same fashion, Volkswagen's Golf GTI on stilts – the Tiguan 162TSI R-Line – is not only the fastest-accelerating mainstream midsize SUV in Australia, it's also the most popular Tiguan variant.