The Subaru Outback wagon has been facelifted, with updated front-end styling debuting overnight at the 2022 New York Auto Show.
With the visual alterations likely to flow into Japanese production for Australia in time, the 2023 Outback acquires more extensive front-end cladding reminiscent of the Subaru Solterra electric SUV.
The wagon's American lineup continues to include a turbocharged 2.4-litre petrol engine – widely expected to come to Australia later this year – producing about 190kW of power and 375Nm of torque.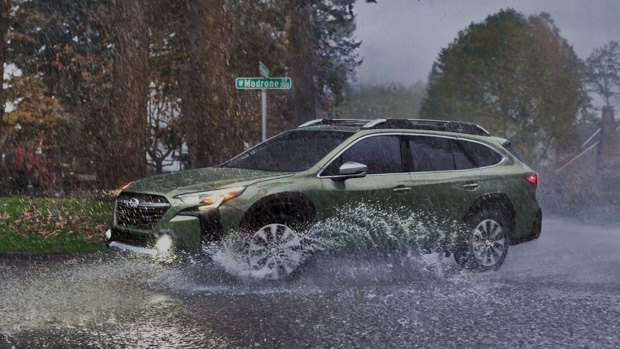 It is possible that the Outback Onyx turbo seen in the photos accompanying this article will be sold as a special edition in Australia, following a small Outback price increase fed through by Subaru to the local market in recent weeks.
American buyers can also opt for the Outback's sole Australian engine: a 2.5-litre naturally-aspirated four-cylinder unit that makes 135kW of power and 238Nm of torque.
As well as the altered front end styling, the 2023 Outback also gains an upgraded EyeSight camera system for the flagship variant, supplementing the existing dual cameras with an additional wide-angle camera. An emergency steering assist function is added to all models with blind spot monitoring.
Small updates have been made to the infotainment system, which continues to be driven through an 11.6-inch portrait touchscreen running Subaru's Starlink operating system bundling navigation, Bluetooth, wired Apple CarPlay and Android Auto.
Conspicuously absent from photographs sourced from the American market is the existing Outback's CD player. Has the compact disc finally been killed off for Outback buyers? Only time will tell.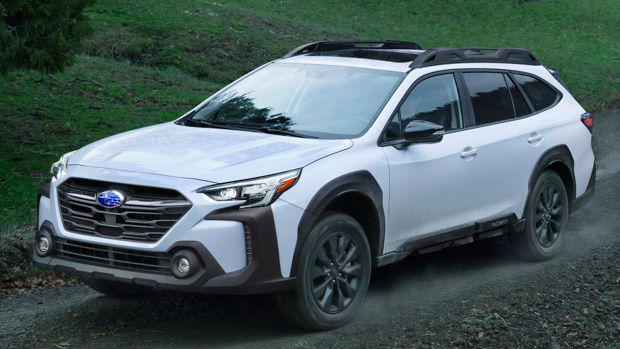 In Australia, the Outback is priced between $40,690 for the entry-level and eponymous variant before ascending through a $44,190 Premium grade and $45,190 Sport trim, while the flagship Outback Touring is $48,990.
Subaru Outback 2022: prices in Australia
All prices listed are before on-road costs.
Outback AWD: $40,690
Outback Premium: $44,190
Outback Sport: $45,190
Outback Touring: $48,990