Just under a year since the Subaru Outback 'Wilderness' launched in the US, Subaru Australia's managing director Blair Read has confirmed that this off-road-focused suite of factory upgrades remains on the radar for the brand's Australian SUV line-up.
Based around a series of hardware and visual tweaks including increased ride height, bespoke suspension tunes, unique bumpers (for improved approach/departure angles), increased underbody protection, and revised gearing and transmissions, Mr Read said that Australian customers have shown plenty of interest in the Outback Wilderness (and recently launched Forester Wilderness) – the hurdle being that these US models are built domestically whereas our Subarus are sourced from Japan.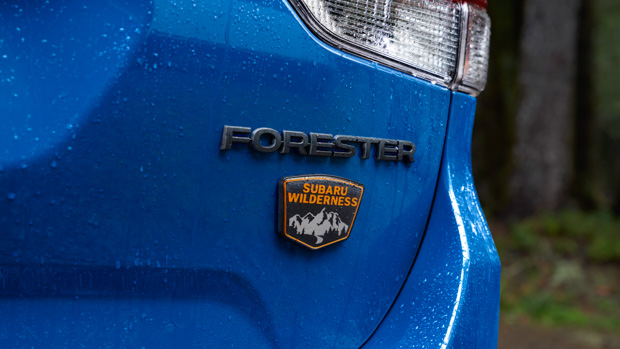 "[The Wilderness line-up is] still under evaluation but we're very interested in those offerings and how they could become a part of the range for Australia," Mr Read told Chasing Cars at the 2022 BRZ launch. "So definitely still a work in progress and no definitive timeframes around Wilderness offerings at present but definitely something we're monitoring really closely and working with the factory."
Forester, Outback and even XV Wilderness a possibility
In terms of ensuring access to the same purpose-designed features as the US-built Outback and Forester Wilderness variants, Mr Read said that's the detail they're working through at the moment with Subaru Japan, and stressed how interested Subaru Australia is in making these Wilderness models a reality for our market.
"So the Forester Wilderness that's been launched for the American market [in September 2021], we've had a lot of interest in that. And that sort of Wilderness range, I guess, lends to any of the Subaru SUV range to a degree, so [it's] definitely something we're investigating."
When quizzed whether that statement also referred to a potential XV with the 'Wilderness' treatment, Mr Read immediately replied "yes."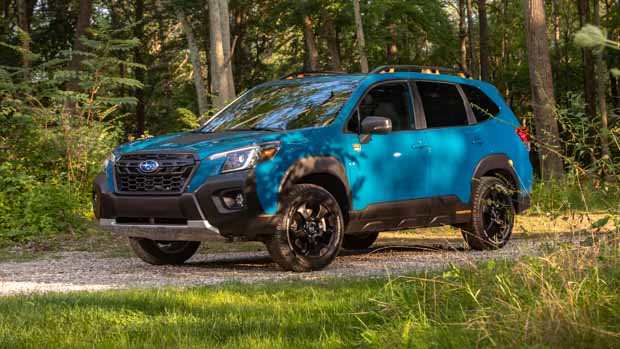 Given that Subaru Australia is also working with Japan on inserting the FA24 2.4-litre turbo flat four in our Outback models – another item that's currently exclusive to US Subarus – as well as Forester in the future, the collaborative mood between the two countries appears to be strong.
Would Subaru Australia use 'Wilderness' or choose its own branding?
While the term 'Wilderness' is commonly used in North America, it's not a word that necessarily aligns with Australian lingo.
Given that Subaru Australia already has form with altering names for our market (the 1989 Legacy was changed to 'Liberty' in deference to the century-old 'Legacy Australia' charity that supports military veteran's families), there's no reason why 'Wilderness' couldn't be re-branded, though as to what, no one is saying.
"New ones that could come to fruition we debate whenever we look at our launch timeframes … if it ever came to fruition," said Chloe Fraser, national corporate affairs and public relations manager for Subaru Australia.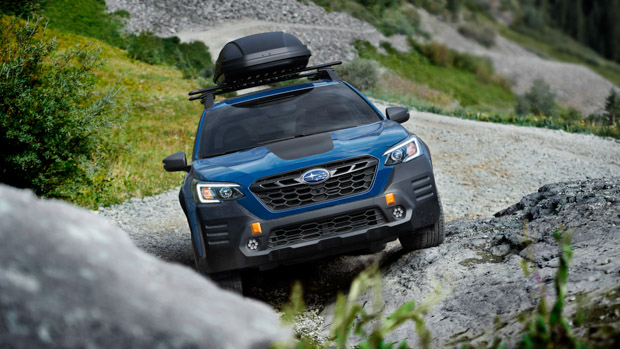 But the question is, would Subaru's Australian distributor have that flexibility?
"Yes," said managing director Blair Read.
What makes Outback Wilderness and Forester Wilderness better off-road?
Aside from the aforementioned modifications to suspension tune, styling and transmissions, the key to the appeal of a Subaru Wilderness variant is increased ground clearance.
In the Outback Wilderness, ride height expands from 213mm to an impressive 241mm whereas the Forester Wilderness goes from 220mm to 234mm. Combined with front skid plates, unique (and very cool-looking) bumpers with anodised copper accents and improved approach/departure angles, unique side-skirt cladding, and an upgraded 'X-Mode' AWD system with settings for deep snow, sand and mud that allow for additional wheel slip, Subaru's 'Wilderness' ethos is clearly a sound one.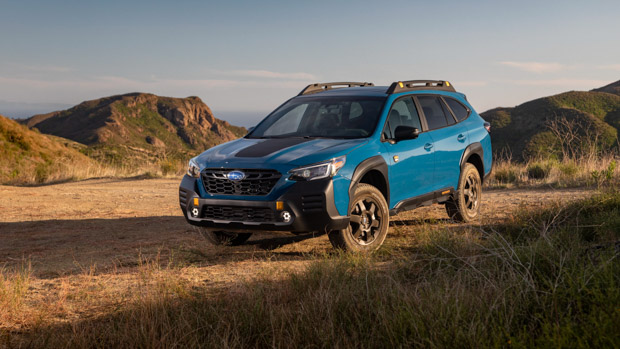 In the Outback Wilderness, approach angle increases from 18.6 to 20 degrees while the departure angle lifts from 21.7 to 23.6 degrees. Rampover angle improves from 19.4 degrees to 21.2 degrees.
Both cars wear Yokohama Geolandar all-terrain tyres on smaller-diameter, matte-black 17-inch alloy wheels for greater sidewall height and improved absorbency – mirroring the thinking behind Toyota's new 300 Series Land Cruiser GR Sport. Indeed, the thoroughness of Subaru's Wilderness treatment even extends to recalibrating the CVT transmissions and lowering the final-drive ratios to improve each powertrain's off-road capabilities.
In the US, the Outback Wilderness is exclusively offered with a 194kW 2.4-litre turbo-petrol flat four – the exact power unit Subaru Australia is currently negotiating to have offered here – whereas the Forester Wilderness retains the 136kW 2.5-litre flat four from the regular Forester.
What else gets changed on a Subaru Wilderness model?
The thinking behind the cabins of both Outback and Forester Wilderness models is the same – extra durability and additional flair.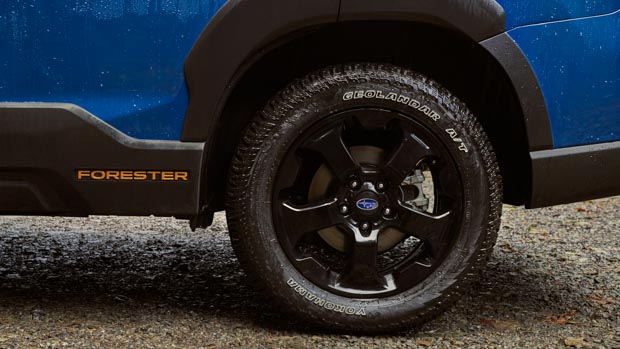 Both cars get water-repellant 'Star Tex' honeycomb cloth upholstery with copper accent stitching and Wilderness logos embossed into the headrests, plus anodised copper interior accents, dark-coloured headlining, front-view monitors and rear tailgates featuring embedded LED lighting.
On the outside, both Outback and Forester Wilderness models feature beefed-up body cladding and matte-black bonnet panels intended to reduce glare. On US-built cars, there's also a unique hero colour called Geyser Blue that Subaru claims was "inspired by Subaru's rally heritage and the scenery only found in US National Parks."