GWM Haval will release the version of its H6 midsize SUV, dubbed the H6 GT locally but known as the H6S abroad, in the second quarter of 2022.
Pricing will be released later, but the GT is expected to occupy a flagship position in the H6 lineup in Australia, which currently tops out with the H6 Vanta AWD special edition at $41,990 driveaway.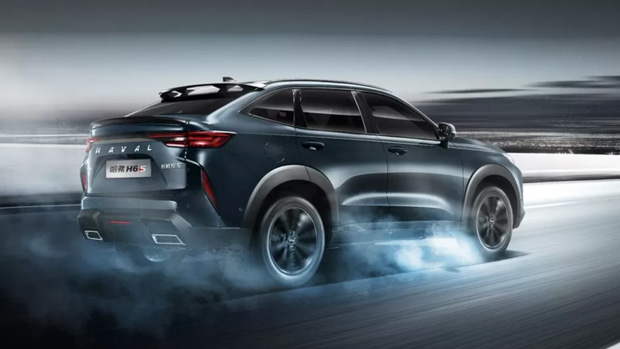 Styled as a coupe-SUV, with dramatic differences in front- and rear-end styling to the conventional wagon-bodied H6, the GT grade shares the standard car's 2.0-litre turbo-petrol four-cylinder engine.
Producing 150kW of power and 320Nm of torque, the H6 GT outpunches mainstream coupe-SUV rivals like the Renault Arkana (115kW/265Nm), Mazda CX-30 (139kW/252Nm), and the Toyota C-HR (85kW/185Nm).
A seven-speed wet-type dual-clutch automatic transmission is the sole choice and AWD becomes standard-fit at this level. Lesser H6 variants offer a cheaper front-wheel drive configuration.
Michelin tyres and Brembo brakes are fitted to the GT, which should give this trim an edge in both grip and stopping power – Chasing Cars believes the latter is critical given our findings of long 100-0km/h stopping distances for the standard H6 in our recent midsize SUV segment megatest.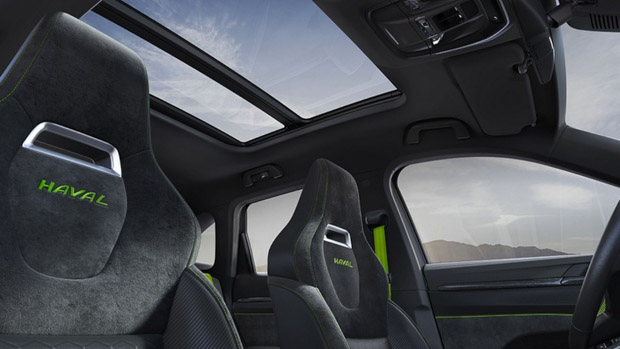 This is a bigger car than the standard H6; a common 2738mm wheelbase is shared with the existing models, but the GT is stretched dimensionally – it's 4727mm long (+74mm), 1940mm wide (+54mm) and 1729mm high (+5mm).
Many of the styling changes are obvious, particularly in the front apron, sporting a wider grille, but the H6 GT also picks up dual spoilers and twin exhaust outlets.
Inside there are new tombstone-style sports seats clad in suede-like material and unique trim pieces, Haval says, while the technology package is shared with the standard H6 and includes a 12.3-inch touchscreen and a 10.25-inch digital driver's display.
Haval H6 2022: prices in Australia
National driveaway prices are listed below
Premium FWD: $32,990 (up $1000)
Lux FWD: $35,990 (up $1000)
Ultra FWD: $38,990 (up $1000)
Vanta FWD: $39,990 (up $1000)
Ultra AWD: $40,990 (up $1000)
Vanta AWD: $41,990 (up $1000)
H6 GT: pricing TBA