GWM Haval Australia has confirmed the first shipments of its H6 GT midsize SUV coupe are currently on the water from China and bound for Australian shores.
The new coupe variant of the H6 midsize SUV is slated to be released in Australia in July after it was initially predicted to arrive between April and June this year.
It will come as little surprise that global supply chain restrictions have been blamed for the slight delay, which has caused widespread havoc across the car industry.
Featuring a sleek coupe body style, the H6 GT will offer a form factor not often seen at the more affordable end of the market, with the Haval effectively acting as a budget alternative to popular premium coupe SUVs like the Audi Q5 Sportback, Mercedes-Benz GLC Coupe and BMW X4.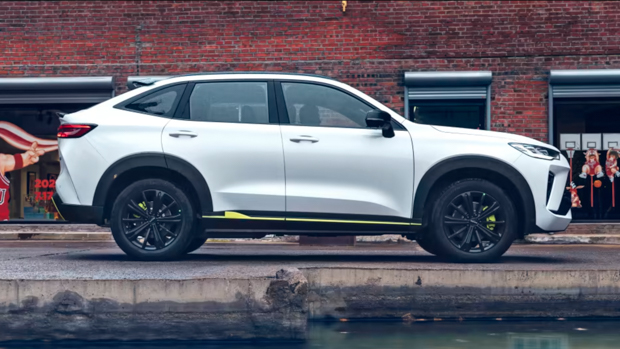 Less roof, more cabin space
At 4727mm long, 1940mm wide and 1729mm tall, the H6 GT is 74mm, 54mm and 5mm larger respectively compared to the regular H6 with its traditional wagon body style.
Unusually for a coupe SUV, which usually require practicality compromises, GWM Haval claims the H6 GT's exterior growth translates into a roomier interior, despite the sloping roofline – though exact measurements, such as boot space, have not been quoted.
Big touchscreens, aggressive design confirmed
While the full list of features has yet to be confirmed for the Australian market, technology like a 12.3-inch digital instrument cluster and a 10.25-inch touchscreen has been confirmed.
Buyers will also receive 'Comfort Tek' simulated leather seat upholstery with H6 GT integrated into the headrest, with seat heating also available.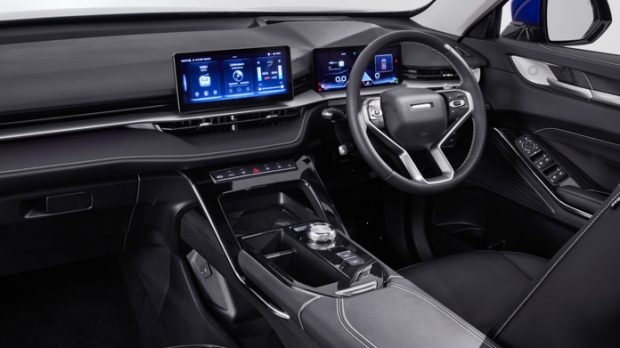 Australia is expected to receive the more aggressive interior styling package seen overseas, matched with an exterior that adopts design cues like a larger front grille to provide a visual intent of performance.
GWM Haval Australia has previously confirmed the H6 GT will come fitted with the same 2.0-litre turbo-petrol four-cylinder engine as the wagon version, which produces 150kW of power and 320Nm of torque.
An eight-speed dual-clutch automatic transmission paired to an all-wheel-drive system is the only driveline on offer, though this could change in the future to offer a cheaper variant.
The H6 GT will also come equipped with Michelin tyres and Brembo brakes, which should provide some more athleticism to match its more aggressive appearance.
Haval H6 2022: prices in Australia
All prices listed are driveaway.
H6 Premium auto 2WD: $32,990
H6 Lux auto 2WD: $35,990
H6 Ultra auto 2WD: $38,990
H6 Ultra auto 4WD: $40,990
H6 Vanta 2WD: $39,990
H6 Vanta 4WD: $41,990
H6 Hybrid: $44,990
H6 GT Coupe: TBC