The Mercedes-Benz GLC Coupe is readying for its European launch, with prices for the EU market revealed.
In Europe the GLC Coupe will start at €49,444, or about $75,000 in June 2016 Australian dollars. That's about a ten percent premium over the standard GLC wagon, which gives us a starting point to predict the Australian price.
The GLC 220d kicks off the mainstream GLC range here in Australia priced at $65,990. If the proportions stick, the Australian price of the GLC Coupe range should start around $73,000.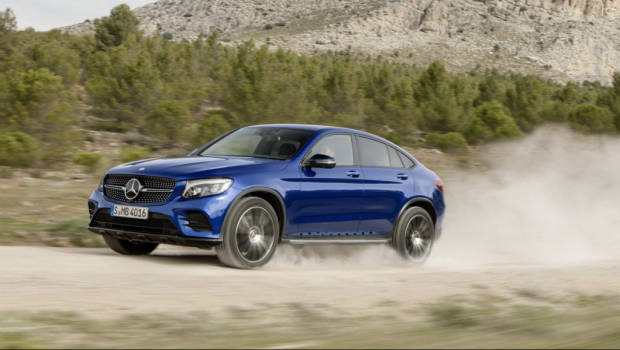 It's a hefty premium for the Coupe's stylish derriere but the popularity of the BMW X6 – and the GLC's bigger GLE Coupe brother – show, there's a market for coupe SUVs.
The GLC Coupe will share its more conservative twin's engines. There will be two diesels – the 125kW GLC 220d and 150kW GLC 250d, plus a 155kW turbo petrol. All are four-cylinder.
We wouldn't be surprised to see AMG GLC 43 and AMG GLC 63 models arrive down the track, featuring six- and eight-cylinder power respectively.
A nine-speed conventional automatic gearbox is standard across the range, as is 4MATIC all-wheel-drive.