The Mercedes-Benz C-Class will be available in an SUV body style from December this year. The new Mercedes-Benz GLC-Class will hit Australian dealerships in early summer, giving us our first local taste of a small, family-sized Benz SUV. This car replaces the former GLK-Class, which never came to Australia due to a left-hand-drive-only framework.
In terms of the Mercedes-Benz range, the GLC-Class is likely to be the brand's best-selling SUV, sitting between the GLA-Class mini-SUV, and the medium-sized GLE-Class (price and specs available here).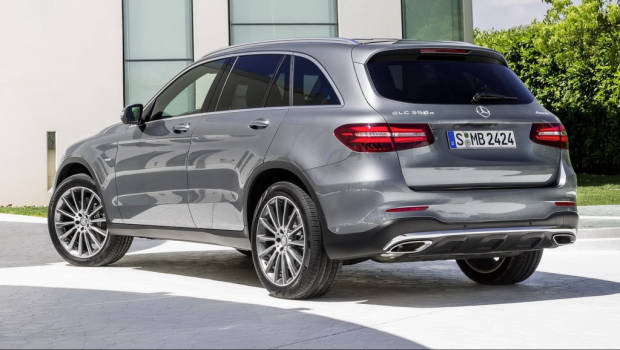 The four-wheel-drive only Mercedes GLC will be a popular option in the ultra-competitive premium small SUV segment. This area of the market is packed with alternatives: the Audi Q5, BMW X3, Volvo XC60 (watch our review here), Land Rover Discovery, and lower-end Porsche Macan trims are all well-established. However, the GLC's attractive lines, three-pointed star, and value proposition will lure buyers from all the aforementioned models.
All of the advanced safety technology from the C-Class will feature on the GLC: that's autonomous emergency braking, active cruise control, automatic headlights, pedestrian detection, lane keeping assist, blind spot monitoring, and automatic parking assist. We'll have to wait and see what comes as standard in Australia. A heads-up display will also feature.
Mercedes-Benz Australia are acutely aware of the importance of launching a smaller, family-size SUV locally. The GLC will need to capitalise on C-Class buyers looking for something a bit larger, but Mercedes Australia hopes that, like the recent A-Class, CLA-Class, and GLA-Class, the GLC will bring a large number of new buyers to the Mercedes brand: Australians that, beforehand, would likely have bought options from BMW, Lexus, or Audi.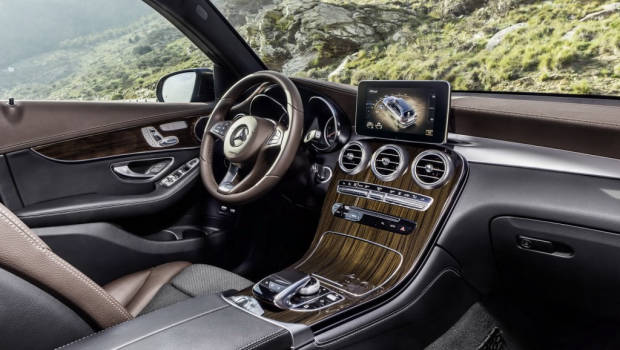 Describing the exterior aesthetic as 'sensual purity', the GLC ditches the traditional, blocky off-roader look that is so popular in this segment.
The GLC's cabin is very similar to that of the current C-Class. That's a good thing—the C-Class's interior has been lauded as the best in the small premium segment. The sweeping, wide centre console, tablet-like navigation screen, and aluminium air vents are all back for another run.
Practicality takes a step up in the GLC over a C-Class wagon, with 580 litres of space behind the second row, and a BMW X3-matching 1,600 litres with all the seats folded flat.
All GLCs will be equipped with the Mercedes-Benz 4MATIC all-wheel-drive system, with a 55-45 torque split favouring the rear axle. An Off Road Pack will be available (in some markets) to boost the GLC's all-paw credentials. That option ups the breakover angle to 19.7 degrees, the climb possibility to 70 degrees, and the fording capacity to 300mm. We wait to find out whether this option will be available to Australian buyers. A Dynamic Select handling control system will be available with specific off-0road settings, along with economy, comfort, sport, and sport plus.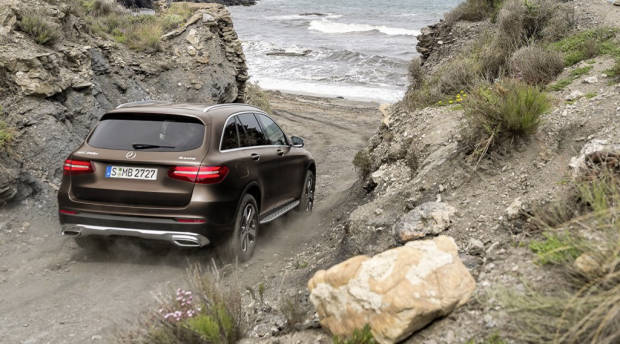 In terms of engines, a range of diesel and petrol power will be available, including two performance petrol models touched by AMG. The brand's new 9G-TRONIC nine-speed automatic gearbox will feature heavily.
The GLC 220d 4MATIC will be the likely base model, powered by a 2.1-litre turbodiesel four-cylinder making 125kW and 400Nm. An uprated version of that engine, badged GLC 250d 4MATIC, will make a more potent 150kW and 500Nm.
A plug-in hybrid (PHEV) petrol version, called the GLC 350e 4MATIC, might come to Australia. That model has a low combined fuel consumption figure of just 2.6L/100km, with an electric-only range of 34km.
Higher performance kicks off with the GLC 450 AMG Sport, which will likely make use of a three-litre twin-turbo V6 making 270kW and 520Nm, similar to that in the C450 AMG Sport (details here).
AMG will of course produce a fiery and fast variant, called the Mercedes-AMG GLC 63. It is highly likely this car will be split into a standard GLC 63 model, and a faster GLC 63 S trim. Only the S trim is likely to make it to Australia, making a stout 375kW and 700Nm from the C63's four-litre biturbo V8.
Once we have Australian pricing and specifications, they'll be published here at Chasing Cars.