Expectations that the new Mercedes-Benz GLC would join its C-Class sibling in offering only four-cylinder engines have been proved wrong with the surprise announcement of a six-cylinder powertrain for the second-generation GLC that is set to arrive in Australia in 2023.
Despite the fact that even the AMG versions of the new GLC will use four-cylinder engines – much like AMG's incoming mild-hybrid C43 and plug-in hybrid C63 four-pot performance cars – there will be a diesel six-cylinder GLC in Europe.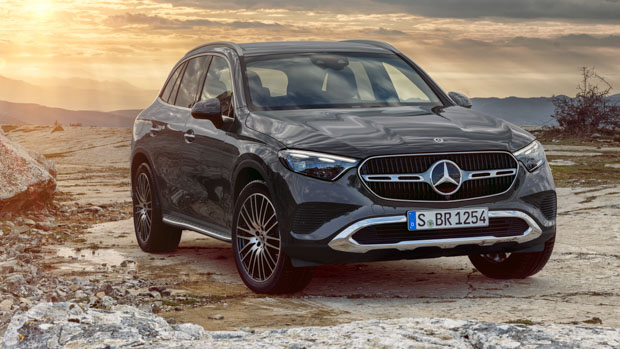 Mercedes-Benz Australia has not yet announced which engines it will offer locally for the new GLC, but Chasing Cars understands that the diesel units – in four- and six-cylinder format – are not being considered and instead petrol and plug-in hybrid (PHEV) options will make up all choices.
That's despite the fact that Audi and BMW report relatively strong diesel sales for their Q5 and X3 luxury midsize SUVs respectively – direct rivals to the Mercedes-Benz GLC, for which diesel engine were discontinued in 2019.
The surprise six-cylinder diesel for the GLC is set to be called the GLC300d and will make use of a detuned version of the OM656 3.0-litre single-turbo inline engine that is deployed in the Mercedes-Benz GLE400d, GLS400d and G400d large luxury SUVs in Australia.
Speaking with Chasing Cars, Mercedes-Benz GLC product manager Axel Benseler said there was still plentiful demand for a six-cylinder diesel in the midsize SUV class.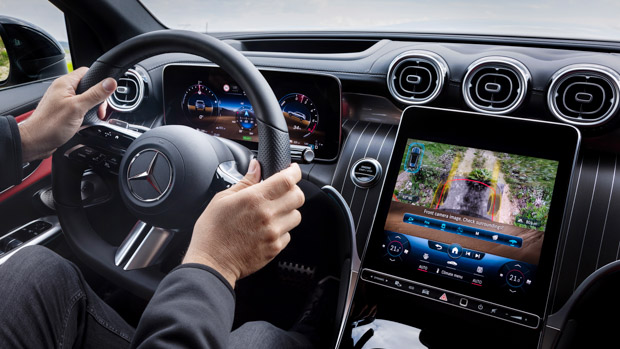 "The reason [for offering a six-cylinder diesel] is that for SUVs, there is still demand for a six-cylinder out there. They are very successful in Europe, so that is why there will be a six-cylinder diesel.
"We feel it matches perfectly to have high torque in a midsize SUV," said Benseler.
Outputs are a little lower in GLC form, being rated at 198kW of power and around 600Nm of torque – before a 17kW/200Nm boost from the 48-volt integrated starter generator mild hybrid system. In the GLE400d ($136,881), the six-cylinder diesel makes 243kW/700Nm.
There will also be a four-cylinder diesel GLC in Europe called the GLC220d, making 145kW/440Nm before the 17kW/200Nm mild-hybrid boost.
Australia is not set to receive either the four-cylinder GLC220d or the six-cylinder GLC300d – nor the four-cylinder GLC300de diesel PHEV that has a system output of 245kW/750Nm and an electric range of 102km.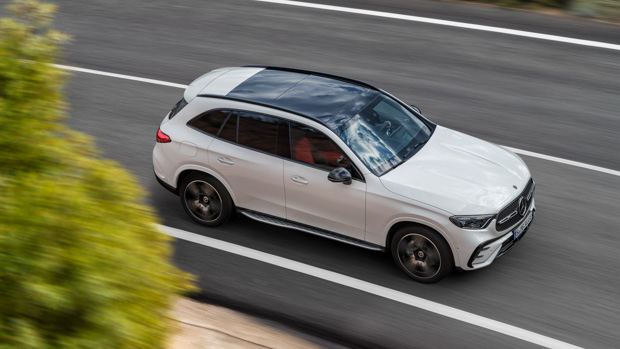 Instead, it is probable that Mercedes-Benz Australia will focus on the new versions of the GLC200 and GLC300 – both of them four-cylinder petrols making 150kW/320Nm and 190kW/400Nm apiece. Both have 4MATIC all-wheel drive as standard, and are supplemented by the 17kW/200Nm hybrid boost function.
Australia will also get a substantially upgraded petrol PHEV GLC: either the 230kW/550Nm GLC300e, or the new 280kW/650Nm GLC400e. Both have at least 104km of electric driving range (WLTP) from their 25.7kWh battery – much larger than the outgoing GLC300e PHEV's 13.5kWh battery that provided about 45km electric range.
For Australia, it appears that the high-torque GLC model will continue to be a PHEV, despite the plug-in hybrids being more limited than the four-cylinder petrol engines for towing capacity.
While the four-cylinder petrols that are almost certain to come to Australia are rated in Europe for 2400kg braked towing capacity (with a 100kg download), the PHEVs are limited to 2000kg.