Haval has confirmed it will bring a hybrid version of its H6 midsize SUV to Australia.
The Toyota RAV4-sized third-generation H6 was launched in Australia in April 2021, alongside the Jolion small SUV, and is offered in a choice of three grades paired with a single 2.0-litre turbo petrol engine.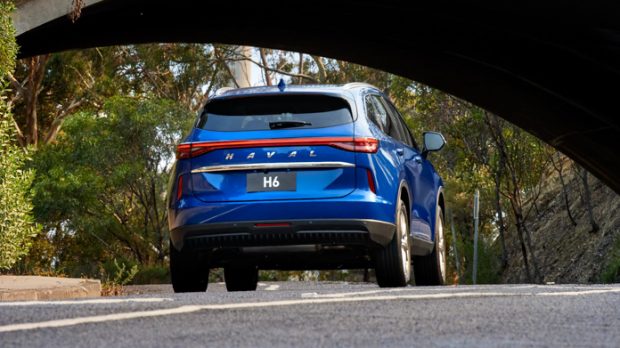 Steve Maciver, the head of marketing & communications at parent company GMW, told Chasing Cars a second engine option – this one a petrol-electric hybrid – had been locked in for an Australian release.
"The H6 Hybrid will come to Australia and while we don't yet have confirmation on timing we hope to be able to share more information soon," Maciver said.
Haval could also bring a coupe version of the H6 crossover, known as the H6S, to Australia in future. We've covered the H6S in a separate article.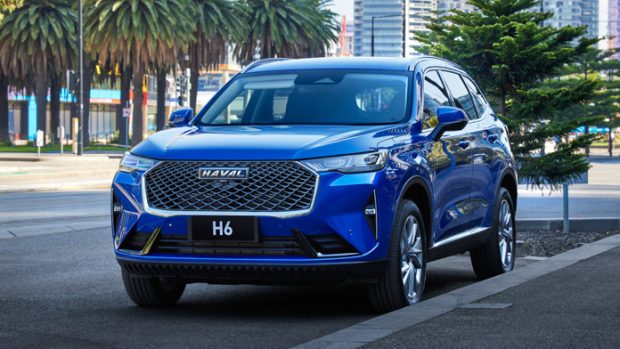 Haval H6 hybrid fuel efficiency and power
The hybrid option pairs a 1.5-litre four-cylinder turbo petrol engine with two electric motors, with one mounted on the front and rear axle that draw energy from a compact 1.8kWh battery pack that is similar in size to that used by rival Toyota in the RAV4 Hybrid.
Combined, the system develops an impressive 181kW of power and 530Nm of torque. It's enough for the H6 to accelerate from 0-100 km/h time in 7.5 seconds, making it a properly brisk SUV around town.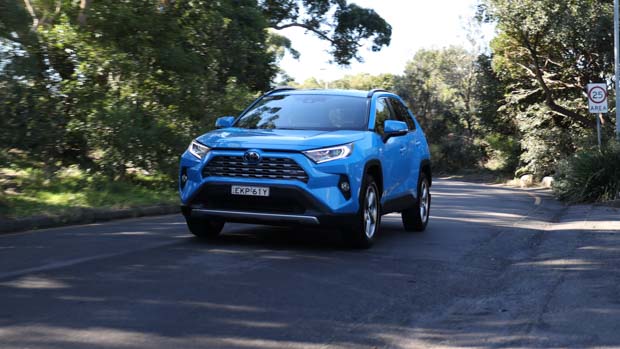 It will also be quite economical, burning through just 5.2L/100km in combined conditions, according to Haval, which is close to the RAV4 Hybrid's claimed figure of 4.7 litres/100km.
The H6 Hybrid uses a traditional self-charging hybrid system and could offer a cheaper alternative to the Toyota RAV4 Hybrid, which is experiencing wait times of nine to 10 months on average.
Currently, H6 buyers are restricted to a 2.0-litre four-cylinder turbocharged petrol engine making 150kW/320Nm. The engine is paired to a seven-speed dual-clutch transmission and is available with front or all wheel drive which we praised in our recent review.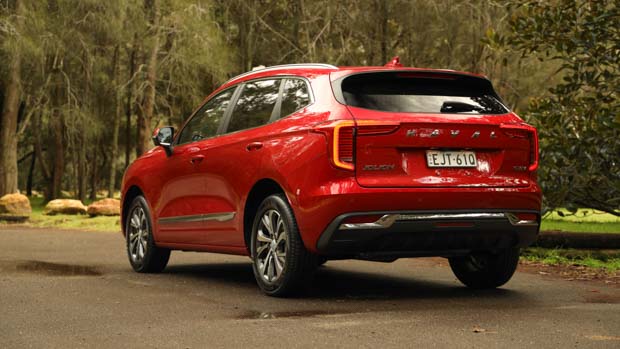 Australian awareness of Haval is growing
Since it went on sale in April, the H6 has enjoyed healthy sales, shifting 417 cars in September, beating out the Skoda Karoq and soon to be replaced Honda CR-V.
Parent company GWM has also seen success with the Haval Jolion and GWM ute, which recorded 544 and 602 sales respectively in September, while the far older H9 large SUV recorded just 71 sales.
Mr Maciver said the sales were about what they expected for the new model which offers a big step up in capability over its predecessor but they still hoped for more growth.
"Being a new generation model packed with tech, safety and value we were confident that the new H6 would be well received," he said.
Haval H6 2022: prices in Australia
All figures listed are the estimated driveaway price.
H6 Premium FWD: $30,990
H6 Lux FWD: $33,990
H6 Ultra FWD: $36,990
H6 Ultra AWD: $38,990