Toyota Australia announced in June that a facelifted 2022 RAV4 was on its way, due to begin production in December 2021 at the Japanese plant it sources from. But what happens if you've already ordered your RAV4 and the estimated delivery date is April '22?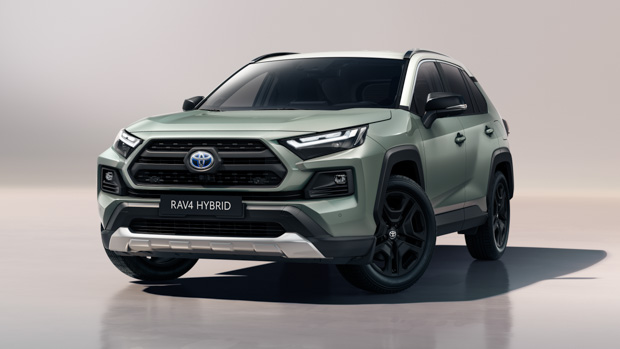 Updated RAV4 arriving soon
For buyers who've ordered in 2021 but their allocation timing aligns with the updated RAV4's production schedule, then serendipity means that you'll be offered an even newer RAV4!
Due to high demand for the RAV4, Toyota's public website carries a disclaimer that says "some variants of the 2021 RAV4 have limited availability. As a result, customers who place an order may be offered the updated 2022 RAV4."
As to exactly what date that switchover will occur is all up to the shipping gods and the global pandemic, though Toyota Australia is expected to announce an actual on-sale date for the MY22 RAV4 approaching Christmas.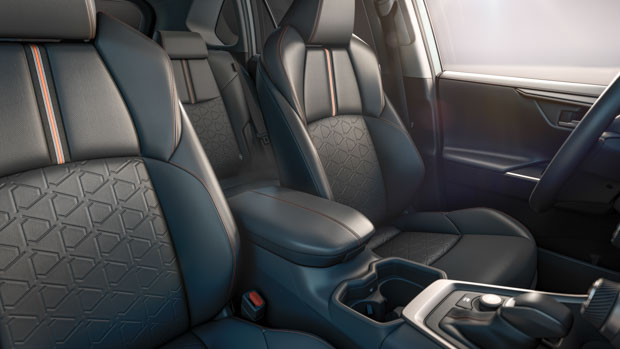 What's new in the 'new' RAV4?
The updated RAV4 is mainly about detail refinements, as confirmed by Toyota Oz back in June and by Toyota's European outfit earlier this week with the release of fresh images of the RAV4 Hybrid Adventure – a Euro-market RAV4 Edge with a Hybrid drivetrain.
At present, the Australian Edge variant features a 152kW/243Nm 2.5-litre direct-injection petrol four and eight-speed automatic transmission, shared with MY21 Camry Ascent and Lexus ES250, combined with a mechanical AWD system – not the electric-motor-driven 'E-Four' arrangement from the AWD Hybrid.
Changes to the MY22 RAV4 include new LED headlights on Hybrid models, LED fog lights, a restyled grille and, on most models, fresh alloy wheel designs.
The RAV4 Cruiser scores eight-way electric adjustment for the front passenger's seat (finally!), three-setting front-seat ventilation and a digital rear-view mirror, as well as illuminated power-window switches and redesigned climate control switchgear (shared with GXL and Edge).
All petrol models – the 127kW/203Nm 2.0-litre 'Dynamic Force' four and the Edge's 2.5-litre – will feature an idle-stop system for MY22.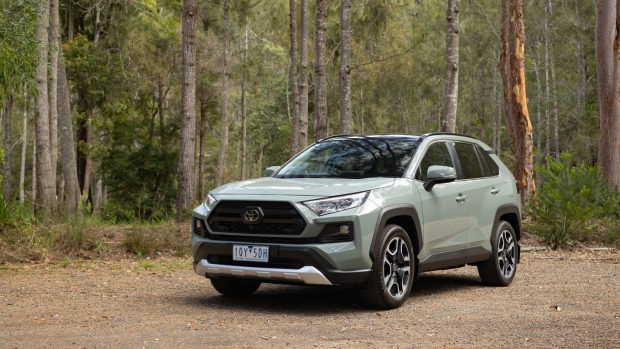 Hybrid RAV4 Edge appears to make sense
While Hybrid variants have accounted for 72 percent of total Australian RAV4 sales for the January-August period in 2021, Toyota Australia remains tight-lipped on whether the flagship Edge might also offer a Hybrid alternative, as per its European equivalent.
Perhaps due to the fact that it's the most expensive RAV4 variant and isn't available with a Hybrid powertrain, the Edge's share of overall RAV4 sales is fairly minimal, at around four] percent. But that still means over 1000 sales of this $48,915 (before on-road costs) flagship.
With its more rugged appearance, chunkily styled alloy wheels and lairy orange cabin detailing, the Edge is arguably the best-looking RAV4 variant so clearly there's greater volume potential if it does become available with a hybrid drivetrain.
RAV4 selling up a storm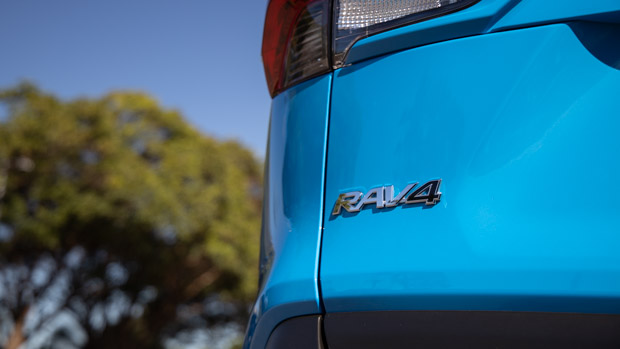 The fifth-generation XA50 RAV4 has been a huge sales success for Toyota, with over 800,000 global sales in 2020 (a number that excludes Japan!), as well as the title of Australia's best-selling SUV last year, overtaking the Mazda CX-5 with sales up 59 percent to 38,537 units.
In the overall Australian market, the RAV4 placed third behind the Toyota HiLux (45,176 sales) and Ford Ranger (40,973) in 2020.
So far in 2021 (January-August), Toyota Australia has shifted 25,873 RAV4s compared to 19,918 CX-5s. The Cruiser is by far the most popular RAV4 variant at 52 percent of total sales, followed by the base GX (26 percent), GXL (18 percent) and Edge (four percent).