Thoroughly refreshed inside and out, this round of visual and content updates are the most significant we've seen for the second-generation Mazda CX-5 since its launch in April 2017.
What that means for the Australian-market CX-5 is not only a crisper, more modern look – preparing it to be sold alongside the forthcoming all-new CX-50 SUV, with its longitudinal engines and sophisticated electrification options – but also greater differentiation between each trim level.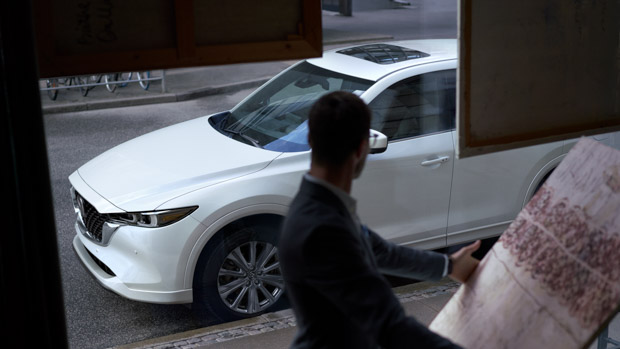 Traditionally, fairly subtle visual differences have separated each CX-5 model grade – mainly headlight tech and wheel designs – though Mazda Australia is now focused on "visually defining each variant's distinctive character".
While detailed specifications and final model information is yet to be confirmed, the fact that Australia is home to the broadest Mazda range in the world suggests the refreshed CX-5 will offer plenty of choice to lure medium SUV buyers.
According to senior manager public relations and corporate communications Sonia Singh, Mazda Australia had a big influence on the grade differentiations: "our product planning team works directly with the R&D in Japan.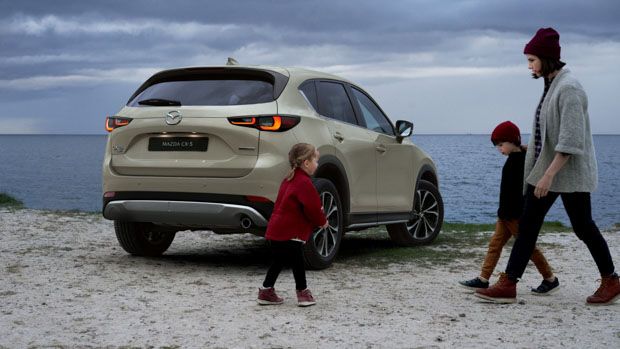 "As Australia is the highest performing market for Mazda globally, there's a really good relationship there, so a lot of the [variants] you'll see come through are specifically for Australia."
What will the Australian 2022 CX-5 range look like?
The exact line-up is yet to be confirmed, however Mazda has outlined some specific trim levels, with defining touches now separating each grade instead of simply more dot points on a spec sheet.
The most intriguing example is the mid-spec CX-5 Touring which has been refocused towards 'adventure-seekers'. It will target a younger, active buyer via its textured plastic exterior cladding set off by lime green highlights on the grille, which also appear inside on the air vents and upholstery.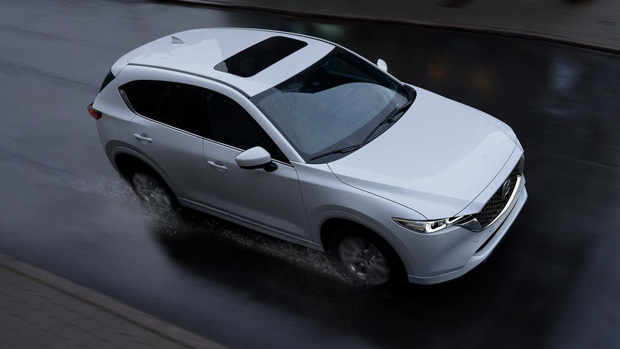 The GT SP will continue in 2022 with a similar treatment of black exterior detailing on the grille and mirrors, and red contrast stitching adorning the cabin.
As for the range-topping Akera, we can expect this model to lean further into luxury territory with Nappa leather upholstery, gloss-silver alloy wheels and body-coloured exterior detailing for a more distinctive appearance.
New CX-5 features for 2022
As for the more universal changes to the 2022 CX-5, we've already detailed them here. The tweaks start with a stiffer body, retuned suspension, the addition of a drive-mode selector, a new automatic transmission calibration and improved NVH suppression.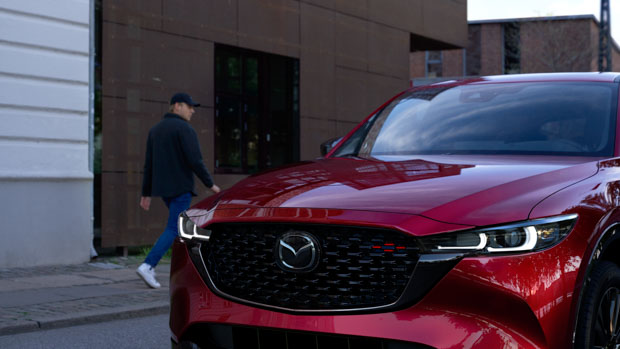 The most obvious change is the exterior design, which picks up plenty of enhanced 'Kodo' design elements from the Mazda 3 and CX-30 with a redesigned grille, striking new LED headlights and attractive 'tear duct' detailing effortlessly merging those two features.
At the rear end, more aggressive tail-lights with animated LED lighting signatures debut alongside a redesigned rear bumper, though the basic proportions remain familiar.
Inside are a pair of new ergonomic front seats and a larger 8.8-inch infotainment screen which now features across the redesigned CX-5 range.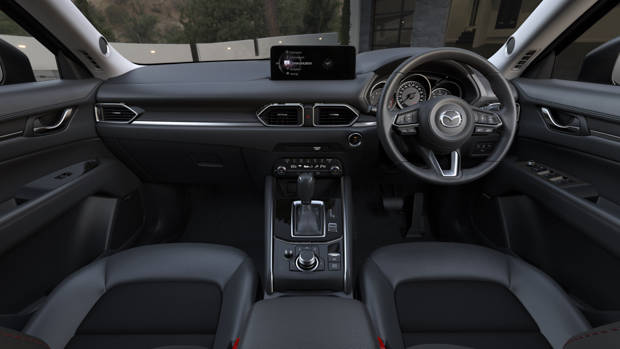 What engines will be available on the 2022 CX-5?
The 2022 Mazda CX-5 will most likely arrive with the same line-up of engines currently on offer – a 115kW/200Nm 2.0-litre petrol four-cylinder sending power to the front wheels, or a 2.5-litre version with 140kW/252Nm driving all four wheels.
The 2.5-litre turbo-petrol with 170kW/420Nm will likely remain the flagship, while those chasing greater fuel efficiency may prefer the 140kW/450Nm 2.2-litre turbo-diesel.
How much will the 2022 CX-5 cost?
Pricing will be revealed closer to the launch, however given that this is a facelift and not a completely new model, we expect only a small increases from the current range.
For reference, the entry-level Maxx currently costs $31,190 (before on-road costs) with a six-speed manual transmission and front-wheel drive, while the Akera AWD rounds out the range at $52,380 (before on-road costs).
We will have more details on pricing and specification closer to the new CX-5's release in the first half of 2022.