The Mazda CX-5 midsize SUV has been treated to a midlife refresh in 2022 that brings a new grade focused on those with an active lifestyle, with a price of entry of $32,190 before on-road costs. 
Prices are up across the CX-5 range by between $800-1300, with the range likely to broaden even further if a rumoured hybrid powerplant makes it to Australia in the future.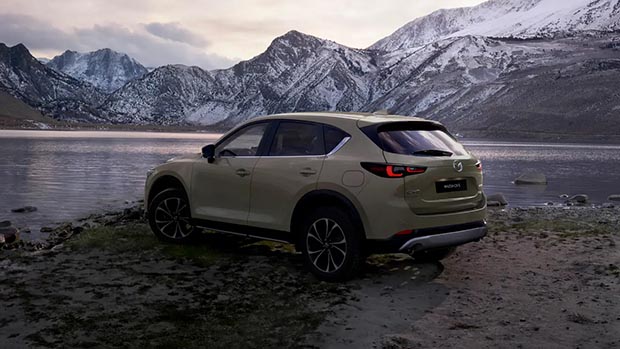 As before, the CX-5 midsize SUV range runs up from the base Maxx available with a manual transmission (or automatic for an additional $2000) to range-topping Akera with a 2.5-litre turbo petrol four-cylinder ($53,180 before on-road costs).
The 2022 update also brings with it the addition of a new outdoorsy grade – called the Touring Active (from $42,680 before on-road costs) – with bright accents and a focus on those with an outdoor lifestyle.
With a broad range that's only growing in Australia – and competing in one of the most popular segments – it's little surprise the CX-5 is Mazda's best-selling vehicle, regularly featuring in the overall top 20 selling SUVs alongside the Toyota RAV4, Kia Sportage, Nissan X-Trail and Hyundai Tucson.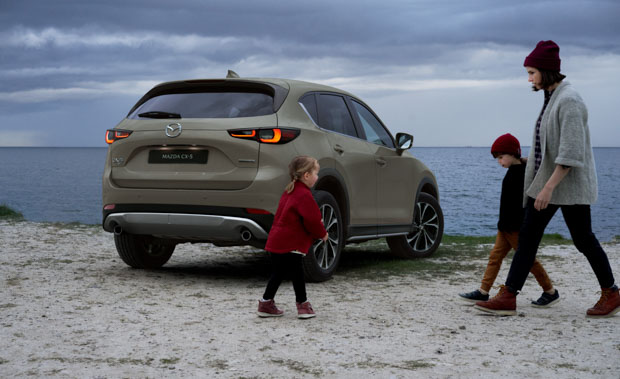 While Mazda is set to comprehensively reinvent its SUV range with the release of CX-60, CX-70, CX-80 and CX-90 SUVs on its new 'Large Product Group Architecture', the CX-5's strong sales and critical acclaim since its March 2017 launch mean it will still play a significant role in years to come. 
What's new for the 2022 Mazda CX-5?
Most of the exterior changes are found at the front with a new front bumper design that is more restrained and elegant than before. There are fresh LED lighting features too, with the rear taillights subtly lifting the appearance of the updated Mazda CX-5.
The biggest change apart from the exterior styling is the addition of a new grade to replace the now-defunct GT variant. The Touring Active ($42,680 before on-road costs) is designed as a competitor for the RAV4 Edge by offering a more outdoorsy focus than other grades.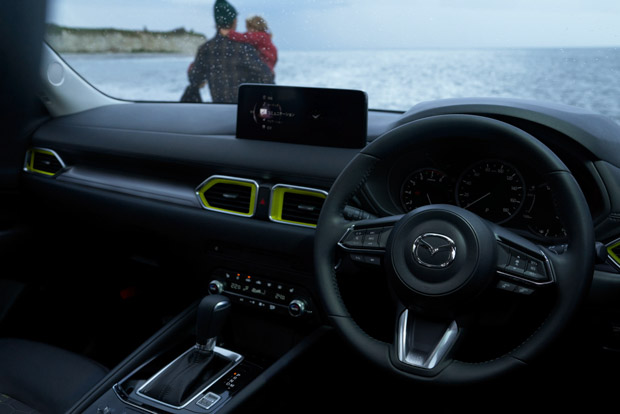 Identifiers include the more pronounced black body cladding and lime highlights in the grille that carry through to the cabin air vents, though Mazda has not fitted all-terrain tyres or additional off-roading smarts. 
Other changes include a new 'Zircon Sand Metallic' colour (pictured on Touring Active) outside, while the cabin has been subtly tweaked with new seats.
Continuous evolution is something Mazda is known for, and the 2022 CX-5 has had a similar treatment with further improvements to chassis stiffness to incrementally improve ride quality, handling and NVH suppression.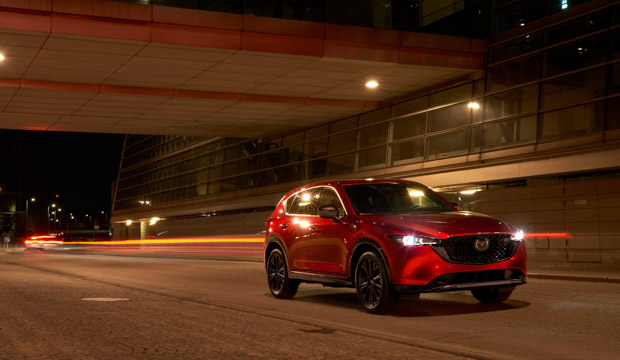 The damping characteristics for the 2022 CX-5 have also been altered to suit the updated midsize SUV, and the tune for the six-speed automatic transmission has been revised.
Mazda CX-5 2022 grade walk
For 2022, the core variants remain with the Maxx Sport (from $32,190) featuring 17-inch wheels and cloth upholstery. 
This facelift shrinks the Maxx range, with Mazda now only offering the 2.0-litre petrol four-cylinder sending 114kW of power and 200Nm of torque to the front wheels via a six-speed manual or automatic (+$2000) transmission and no more 2.5-litre AWD option.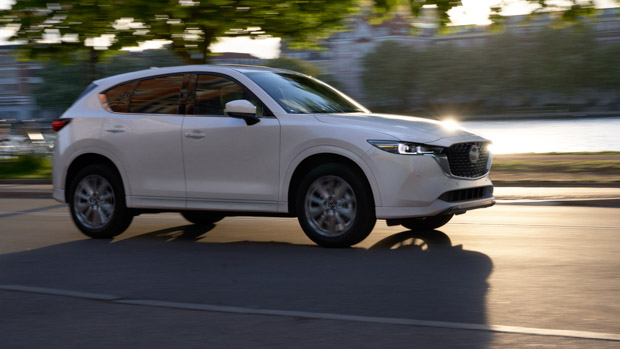 Moving up to the Maxx Sport (from $37,990) which retains the option of a 2.0-litre FWD powertrain, but you can also get a 140kW/252Nm 2.5-litre petrol four-cylinder with AWD for an extra $2500. Included in that price are 17-inch alloy wheels, navigation and dual-zone climate control.
The Touring remains the mid-spec variant, though it is only available with the 2.5-litre petrol engine for 2022 with suedecloth upholstery, keyless entry and front parking sensors for $42,380 plus on-road costs.
Mazda's new Touring Active grade picks up the diesel slack, and is the most affordable grade available with the 140kW/450Nm 2.2-litre turbo-diesel four-cylinder.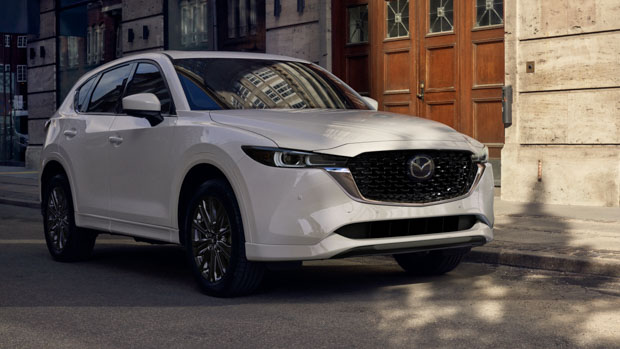 Above that is the GT SP grade that debuted in 2021 with red contrast stitching, black 19-inch alloy wheels, exterior black pack and the option of the 170kW/420Nm 2.5-litre turbo petrol four-cylinder engine for $51,290 before on-road costs. 
At the top of the tree sits the Akera which gets a slicker look by ditching its black body cladding. Inside the 'Dark Russet' Nappa leather upholstery remains as does the larger 10.25-inch display added in 2021.
For those worrying about stock following the global semiconductor shortages, Mazda Australia managing director Vinesh Bhindi said the marque was getting on top of this issue. 
"With vehicle supply returning to pre-pandemic levels, Mazda is well placed to meet customer demand for new Mazda CX-5 and other models", he said.
Mazda CX-5 2022: prices in Australia
All prices listed are before on-road costs.
Maxx 2.0P FWD MT: $32,190 (up $800)
Maxx 2.0P FWD AT: $34,190 (up $800)
Maxx Sport 2.0P FWD AT: $37,990 (up $1300)
Maxx Sport 2.5P AWD AT: $40,490 (up $800)
Touring 2.5P AWD AT: $42,380 (up $900)
Touring Active 2.5P AWD AT: $42,680 (new grade)
Touring Active 2.2TD AWD AT: $45,680 (new grade)
GT SP 2.5P AWD AT: $48,790 (up $1100)
GT SP 2.5TP AWD AT: $51,290 (up $1100)
Akera 2.5P AWD AT: $50,680 (up $1000)
Akera 2.5TP AWD AT: $53,180 (up $1100)
Akera 2.2TD AWD AT: $53,680 (up $1100)