Much as it is the similar situation with Toyota, Mazda has been on the slower side of things when it comes to developing and releasing fully electric vehicles for today.
On local shores, the one electric vehicle that Mazda currently offers is the MX-30 electric small SUV.
But the tide could be changing, with new reports from Automotive News stating that an electric-only replacement for the CX-5 could be coming in 2025.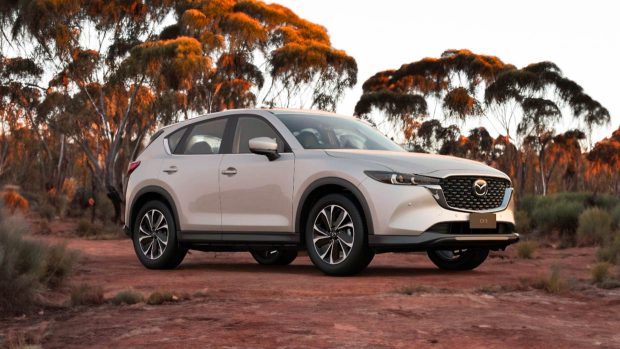 Although unconfirmed, this move could see both diesel power and petrol power ditched in favour of all-electric motivation.
Rather than create an all-new name, Mazda's North American chief executive officer Tom Donnelly has confirmed that the new undisclosed model will be an existing nameplate and likely to be offered in a crossover body style.
The traditional rival to Hyundai's Tucson and Toyota's RAV4 is the likely candidate for such an EV push, considering its successes in Australia and around the world.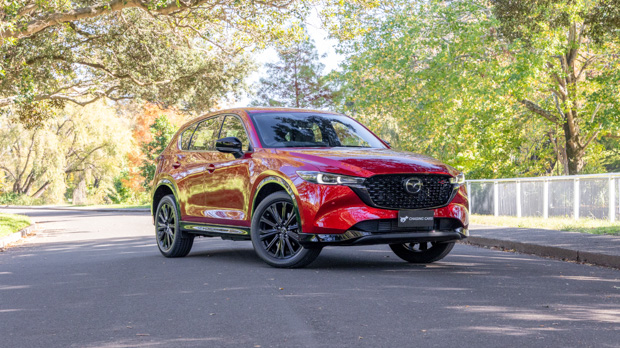 Mazda USA has also stated that it will add more EV cars, but that it would be dependent on consumer demand in that market.
Automotive News has also reported that Mazda in North America is planning to expand its lineup with plug-in hybrid cars, rather than full-electric.
Mazda's North American chief executive officer, Tom Donnelly, told Automotive News that "we're committed to an electrified future, but for the near term, we feel like we have the right technology".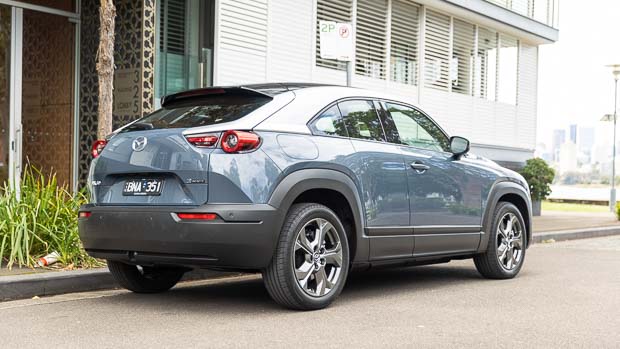 Previous plans have indicated that three electric Mazda vehicles would be launched by 2025.
What could an electric CX-5 be like?
Mazda's future CX-5 EV could introduce a front-wheel drive, rear-wheel drive or all-wheel drive electric powertrain on a new dedicated platform, and could entirely replace combustion engines for the nameplate.
The platform is likely to be Mazda's Skyactiv EV Scalable architecture that is set to debut around 2025, likely with this new CX-5 EV as the debutant.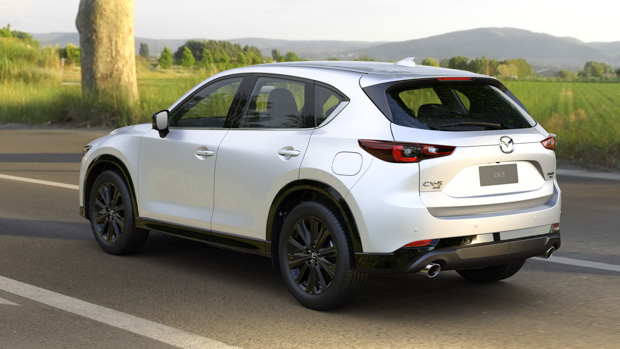 The overall structure and chassis is set to consist of a bolt-in centre panel that can stretch the wheelbase of the Mazda vehicle and also increase battery capacity.
Mazda Australia's only electric vehicle, the MX-30, is based on the CX-30 combustion platform, rather than an entirely new EV-only architecture.
An electric CX-5 could see the cost of the model increase. It's simply too early to speculate what sort of range the future CX-5 will have.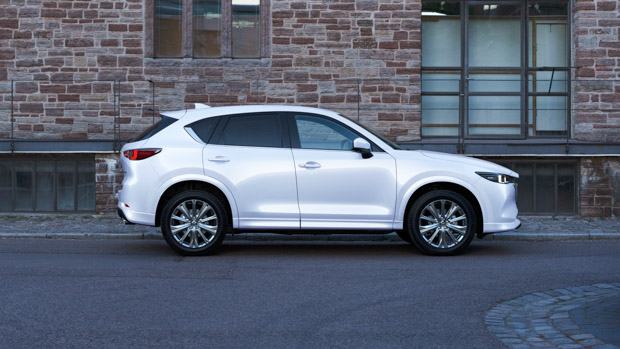 It's possible that the next CX-5 will grow slightly in size and overall dimensions. It's unknown if the future life of the CX-5 will include combustion versions.
New features and trim level specifications are yet to be announced, but expect more in 2024.
Mazda on the slow train to EV adoption
With the sudden and intense emergence of Chinese electric vehicles from the likes of BYD, GWM and MG, the electric vehicle market is slowly but surely establishing itself in Australia.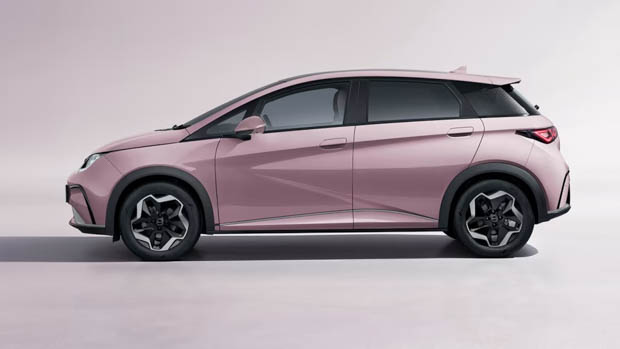 However, Mazda, like key rival Toyota, has been significantly slower with EV uptake and has just one electric model currently on sale in Australia: the MX-30. The remainder of the Mazda lineup is currently powered by either petrol or diesel engines, with some having plug-in or mild hybrid assistance.
The Mazda MX-30 small electric SUV sells in relatively small numbers in Australia, with just 480 sold in the year up to September 2023. In comparison, BYD has sold 8706 Atto 3s so far in 2023, and in the premium segment, Mercedes-Benz has sold 725 units of its EQA electric SUV.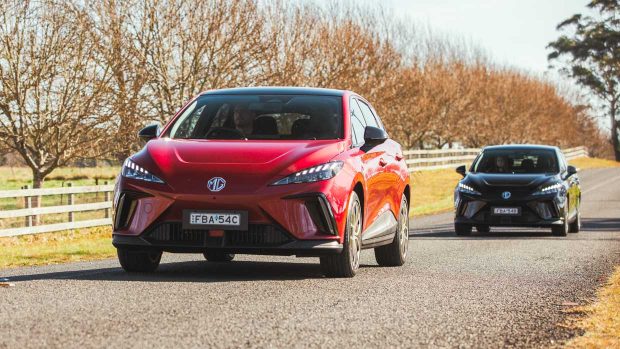 The MX-30 is powered by a single electric motor on the front axle that produces 107kW of power and 271Nm of torque. The electric SUV is capable of charging at speeds of up to 50kW DC, and 6.6kW AC.
The model is currently priced from $66,410 before on-road costs, or an estimated $72,000 driveaway, making the MX-30 a far pricier proposition than the likes of the $38,890 BYD Dolphin or the $38,990 MG4.