Prices of Mazda's popular CX-5 midsize SUV have crept up on the top-spec grades with the popular Akera and new GT SP sitting in the firing line.
While the increase only amounts to $200, it follows a spike earlier this year in January that saw up to $1300 added to the price tag of some grades when the CX-5 was given a facelift.
Mazda is hardly alone in raising its prices on the CX-5, with small increases seen across the car industry amid the rising cost of logistics and manufacturing, including among key rivals such as the Toyota RAV4 and Hyundai Tucson.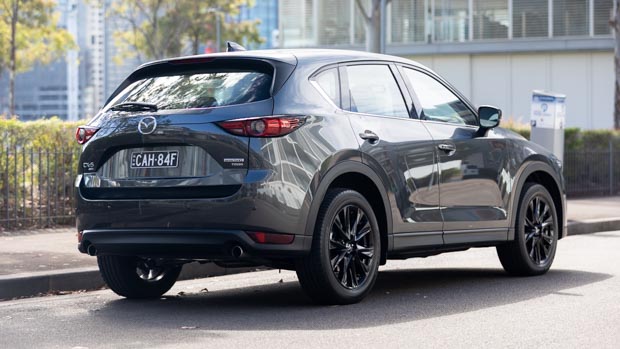 The CX-5's $32,190 price of entry has been preserved, along with the asking price of the of the Maxx, Maxx Sport, Touring and Touring Active grades however a $200 increase has been applied to the GT SP, GT SP Turbo, Akera and Akera Turbo grades.
A spokesperson from Mazda Australia told Chasing Cars that the changes were first applied in April but it appears the information is only appealing on industry price lists now.
The change means the GT SP now starts at $48,990 before on-road costs when fitted with the 140kW/252Nm 2.5-litre four-cylinder engine, while the 170kW/420Nm turbocharged version commands $51,490.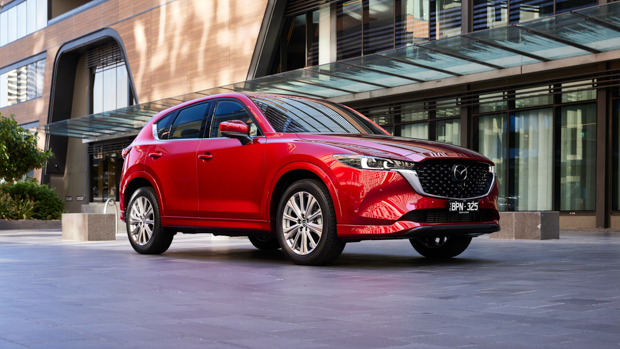 Mazda's range-topping Akera grade is available with the aforementioned 2.5-litre naturally aspirated engine from $50,880, while the 140kW/420Nm 2.2-litre turbo-diesel four-cylinder option now requires $53,880.
Topping the list in both specification and price is the Akera Turbo, which is available exclusively with the 2.5-litre turbocharged engine and will now set buyers back $53,380.
Regardless of the drivetrain chosen, both the GT SP and Akera are paired to a six-speed automatic transmission and an on-demand all-wheel-drive system.
What do the GT SP and Akera grades include?
Mazda introduced the GT SP grade last year as a visually sporting option for CX-5 buyers, allowing the Akera to embrace its role as the luxury flagship in the line-up.
The GT SP is available with a black leather interior with contrasting red stitching, powered and heated leather seats and a sunroof, along with other niceties such as a wireless phone charger and 10.25-inch touchscreen paired to a 10-speaker Bose audio system.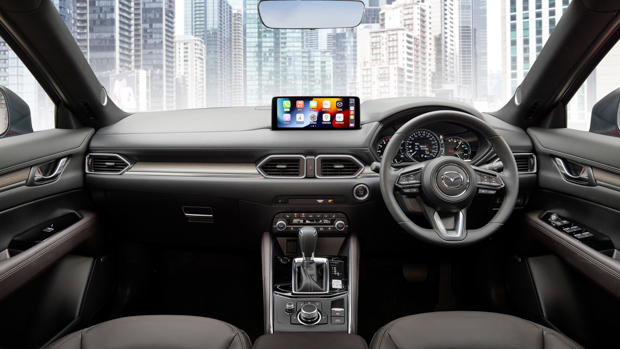 Akera buyers receive a more simple exterior design that ditches the contrasting black body cladding for a uniform look, and nets more premium Nappa leather upholstery as well as a 360-degree camera and adaptive headlights.
High stock levels fuel CX-5 sales
Mazda confirmed earlier this year that it would bring a wealth of vehicle supply to Australia as we were deemed a priority market.
This meant that while Mazda still faced the same manufacturing challenges as rival brands on a global scale, Australian buyers had easier access to the CX-5 and other models in the brand's line-up, boosting sales as a result.
While CX-5 sales are down in 2022 (14,014) compared to the same time at the end of June in 2021 (15,290), the result has kept Mazda's midsizer in close contention with the supply-plagued Toyota RAV4, which sold 20,373 models in that same period – during a year in which the market has seen 5.5 percent fewer vehicle sales overall. 
Mazda CX-5 2022: prices in Australia
All prices listed are before on-road costs.
Maxx 2.0P FWD MT: $32,190
Maxx 2.0P FWD AT: $34,190
Maxx Sport 2.0P FWD AT: $37,990
Maxx Sport 2.5P AWD AT: $40,490
Touring 2.5P AWD AT: $42,380
Touring Active 2.5P AWD AT: $42,680
Touring Active 2.2TD AWD AT: $45,680
GT SP 2.5P AWD AT: $48,990 (+$200)
GT SP 2.5TP AWD AT: $51,490 (+$200)
Akera 2.5P AWD AT: $50,880 (+$200)
Akera 2.5TP AWD AT: $53,380 (+$200)
Akera 2.2TD AWD AT: $53,880 (+$200)