The athletically-styled N Line grades of the Hyundai Tucson midsize SUV lineup will receive a price increase of $500 in Australia from 1 August 2022.
In a decision Hyundai Motor Company Australia (HMCA) attributes to rising inflationary pressures and increasing raw materials costs, the Tucson N Line joins a suite of 11 Hyundai models that see their prices upped for the second half of 2022.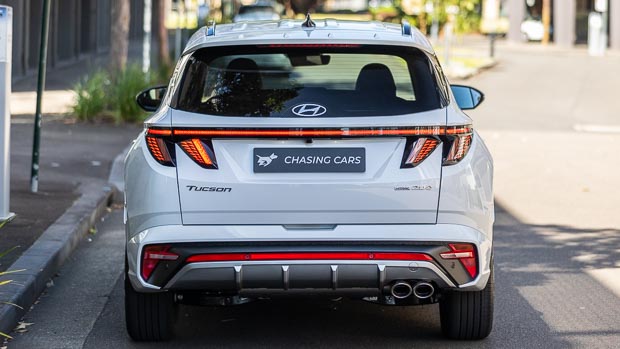 A spokesperson for HMCA told Chasing Cars that "N and N Line variants across our range have been impacted by increasing cost of supply, the specialised nature of this product, and exchange rate pressures within the global market."
Tucson grades at the lower end of Hyundai price increases
The $500 price increase for Tucson N Line grades is relatively modest compared to the $2000 hike to the charge for an i20 N hot hatch and $1200 increase for an i30 N hot hatch.
A $1200 price rise has also been pushed through in Australia for the Tucson's larger sibling – the three-row Santa Fe. Meanwhile, the smaller Venue range rises by $500, while sporty Kona N Line examples join Santa Fe in increasing by $1200.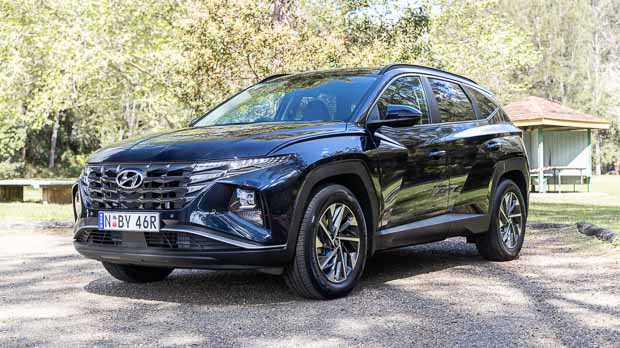 The fourth-generation Tucson, a Toyota RAV4 rival, is offered for sale in Australia with three four-cylinder engines – a 2.0-litre naturally aspirated petrol with front wheel-drive (115kW/192Nm), a 1.6-litre turbo petrol with AWD (130kW/265Nm), and our preferred 2.0-litre turbo diesel with AWD (137kW/416Nm).
All Tucson engines can be had in a range of trims – some presented as a comfort or luxury specification model and others as sporty N Line grades. Only the N Line cars cop the August 2022 $500 price increase.
Gap between regular and N Line grades now wider
In effect, this widens the gap between the mainstream or luxury-spec Tucson grades and their sportier-looking – but identically tuned – counterparts. A full price list follows at the bottom of this article.
Regular, non-N Line Tucson models will continue to kick off from $34,900 before on-road costs in Australia, while the base 2.0-litre petrol Tucson N Line will now be priced at $38,900, up $500 from $38,400.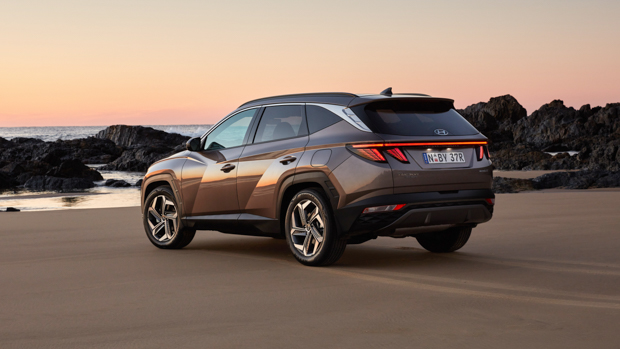 At the top end of the lineup, the flagship Tucson Highlander diesel will continue to cost $52,400 in 'luxury' guise, while the Highlander N Line diesel will now be $53,900.
A direct comparison can be drawn to the Volkswagen Tiguan 147TDI Elegance ($55,990) and Tiguan 147TDI R-Line ($59,100).
Hyundai Tucson 2022: prices in Australia
All prices listed are before on-road costs and apply from 1 August 2022.
Base model petrol FWD: $34,900 (no change)
Base model N Line petrol FWD: $38,900 (+$500)
Elite petrol FWD: $39,400 (no change)
Elite N Line petrol FWD: $41,900 (+$500)
Elite petrol AWD: $43,400 (no change)
Elite N Line petrol AWD: $45,900 (+$500)
Elite diesel AWD: $45,400 (no change)
Elite N Line diesel AWD: $47,900 (+$500)
Highlander petrol FWD: $46,400 (no change)
Highlander N Line petrol FWD: $47,900 (+$500)
Highlander petrol AWD: $50,400 (no change)
Highlander N Line petrol AWD: $51,900 (+$500)
Highlander diesel AWD: $52,400 (no change)
Highlander N Line diesel AWD: $53,900 (+$500)