The price of both body styles of the Hyundai i30 N performance car will increase in price in Australia on 1 August 2022 – but hatchback buyers cop a bigger blow than those after a sedan.
$500 will be added to the price of the single-specification i30 Sedan N Premium four-door. The sedan previously cost $49,000 before on-road costs with a no-cost choice of six-speed manual or eight-speed dual-clutch automatic transmissions. The new price will be $49,500.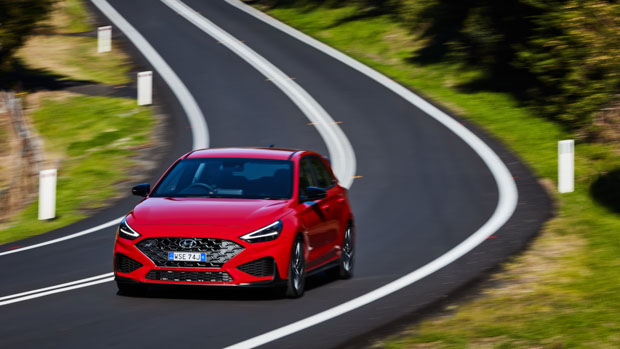 Meanwhile, the i30 N hot hatch will increase in price by $1200 – with the entry-grade manual rising from $45,000 to $46,200 – while a top-end i30 N Premium hatch with sunroof and DCT auto will now set buyers back $53,700 before on-road costs.
That now takes the price of a full-fat i30 N closer to the fare for an (unoptioned) Volkswagen Golf GTI – with the long-running German hot hatch costing $54,990 before on-road costs with a dual-clutch auto.
The price increases equate to a 2.6 percent price increase for a base-manual hatch, but just a one percent jump for the Sedan N.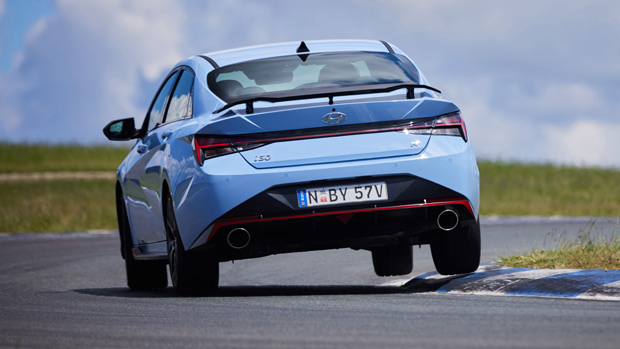 All specifications of i30 N use a 2.0-litre turbocharged petrol four-cylinder engine making 206kW of power and 392Nm of torque.
The original i30 N hatchback form factor remains in high demand, with a currently-forecasted wait time of "up to 12 months" according to a spokesperson for Hyundai Motor Company Australia (HMCA).
The brand says the i30 N hatchback has been "one of many success stories for HMCA in 2022."
Sedans are easier to come by, though, with new Australian orders understood to be deliverable within three or four months.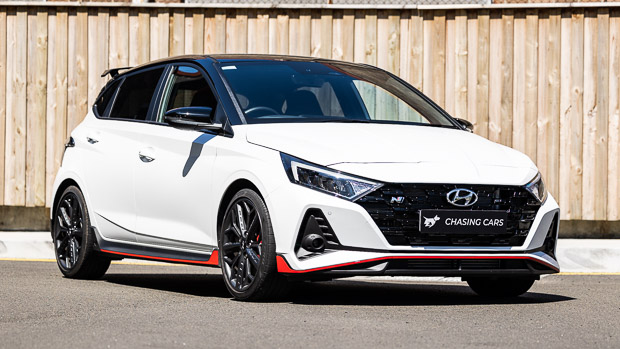 News of the i30 N's August price increase was confirmed to Chasing Cars by Hyundai Motor Company Australia (HMCA) along with details of higher costs for 10 other models.
The most dramatic price increase of the pack was for the i30 N's smaller sibling – the 1.6-litre turbo i20 N, which has increased in price by $2000 to $34,990 before on-road costs.
A spokesperson for HMCA said the broad price increases were the result of "an unprecedented rise in raw material costs globally, combined with significant inflationary pressure across the total supply chain."
Australian demand for the Turkey-made i20 N is running so hot that HMCA has suspended orders for the vehicle – but the i30 N remains sellable by dealers.
Hyundai i30 N: prices in Australia
All prices listed are before on-road costs, and apply to transactions completed from 1 August 2022.
i30 N hatch manual: $46,200
i30 N hatch auto: $49,200
i30 N hatch Premium manual: $49,200
i30 N hatch Premium auto: $53,700
i30 N Premium sedan manual: $49,500
i30 N Premium sedan auto: $49,500