After delays related to the COVID-19 pandemic, the NX4 Hyundai Tucson has finally been tested by the ANCAP safety organisation, receiving a five-star safety rating.
Tested for driver, passenger, pedestrian and autonomous safety, the new-generation Tucson – which launched in May 2021 – scored well in three of the four areas.
The car received an 86 percent safety rating for adult occupation, 87 percent for child occupant protection and 70 percent for its safety systems.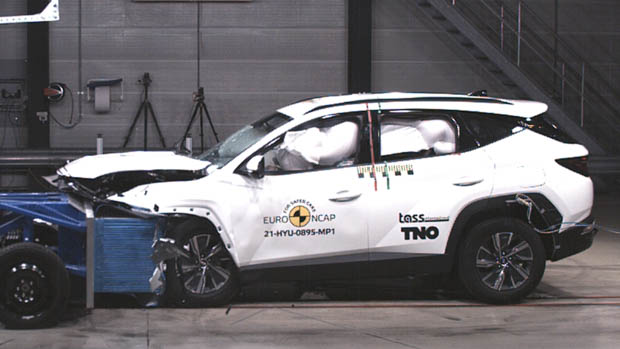 Where things fell down somewhat was in vulnerable road user protection, where the Tucson scored 66 percent.
These results compare to the recently tested, new-generation Subaru Outback which scored 88 percent for adult occupant safety, 91 percent for child occupant safety, 84 percent for vulnerable road user protection and a very impressive 96 percent for safety assistance.
Every NX4 Tucson comes fitted with seven airbags, including a centre-front airbag to prevent occupant head strike in a side-on collision.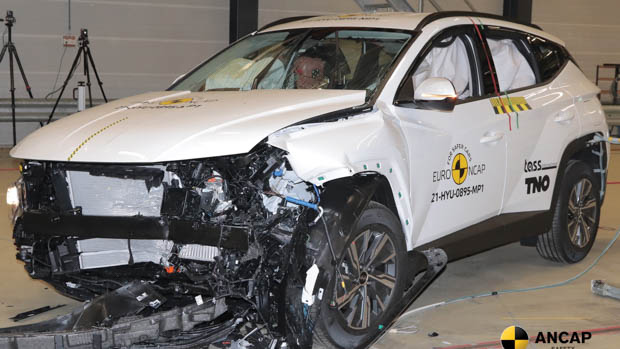 For safety assistance, multiple active-safety systems are standard across the Tucson range including autonomous emergency braking, lane-holding assist, lane-departure warning, and advanced speed assist. There's also a driver fatigue monitor, forward collision warning, reversing camera, and blind-spot monitoring standard on all models.
The Tucson is available in three trim levels – Active, Elite and Highlander, each with an optional N-Line package – and offers both front- and all-wheel drive.
Engines range from a 2.0-litre naturally aspirated four-cylinder to a 1.6-litre turbo-petrol four and a 2.0-litre turbo-diesel four.