The Toyota RAV4 – Australia's best-selling SUV – is likely to see price rises of up to $3000 when an updated model arrives later this year.
What appears to be a dealer bulletin, seen on the "2022 Toyota RAV4 Australia" Facebook group, indicates price rises between $1500 and $2100 for GX and GXL petrol and hybrid grades; $2400-$3000 for the XSE; between $1700 and $2300 for Cruiser petrol and hybrid variants; and between $2100 and $2700 for Edge petrol and hybrid.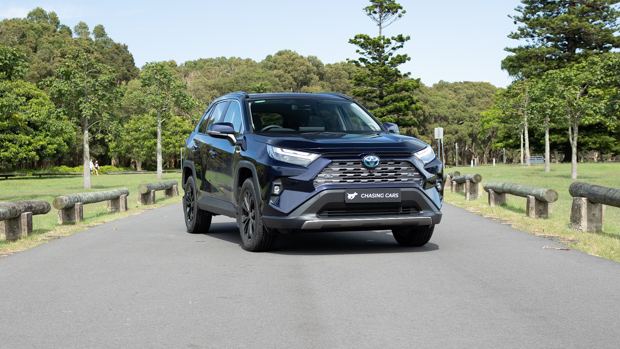 A full list of current RAV4 prices are quoted at the end of this article, though with the expected increases, the RAV4's starting price will be over $36,000 for an entry-level 2WD petrol GX and over $55,000 for an Edge AWD Hybrid – all before on-road costs.
Will we finally get RAV4s with decent infotainment?
As Chasing Cars predicted a few months ago, it appears confirmed that most RAV4s will finally gain an infotainment system and digital dashboard worthy of Australia's benchmark midsize SUV.
The bulletin shows XSE, Cruiser and Edge grades will gain a 10.5-inch multimedia screen – an improvement over the 8.0-inch effort currently found in these models.
A 12.3-inch MID (Multi-Information Display) will also feature on XSE, Cruiser and Edge – this digital driver's display already features in the US-market Toyota Sequoia large SUV and previewed on the GR Corolla hot hatch.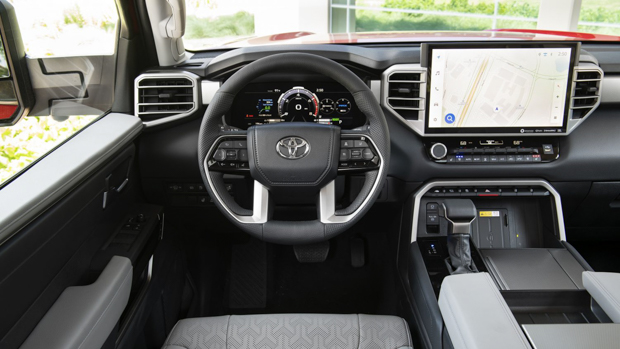 The GX and GXL grades will score a 7.0-inch MID (up from the current 4.2-inch unit), but as with higher grades (if not already fitted), new inclusions will include a Data Communication Module (DCM) that uses GPS to locate the vehicle; Cloud-based navigation; a connected app; intersection PCS (pre-collision safety); Emergency Steer Assist; guide lines for the reversing camera; and USB-A ports changed to USB-Cs.
In addition to the enlarged dash screens, Edge petrol models look set to gain projector headlights as already found on the hybrid versions.
How's current demand for the RAV4?
The prices hikes are unlikely to affect demand for the RAV4 as supply has consistently struggled to keep up with the appetite for Australia's favourite midsize SUV. Long waiting lists are an ongoing issue for Toyota, its dealers and customers with deposits down.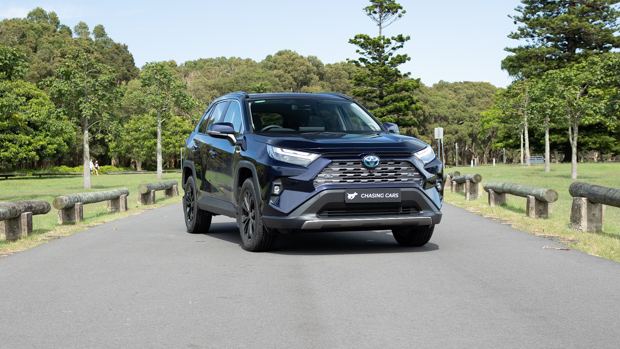 Car dealers and private owners are asking significant premiums for RAV4s already landed: a number of Edge hybrids are listed on classifieds websites for $73,990 before government charges; that's some $20,000 over the list price.
It isn't known if the forecast price rises will be passed on to those who have already ordered their RAV4s at current prices, should they receive the higher-specification updated model.
Toyota RAV4 2022: prices in Australia
All prices listed are before on-road costs.
GX 2WD petrol: $34,400
GX 2WD hybrid: $36,900
GXL 2WD petrol: $37,950
GX AWD hybrid: $39,900
GXL 2WD hybrid: $40,450
XSE 2WD hybrid: $43,250
Cruiser 2WD petrol: $43,250
GXL AWD hybrid: $43,450
Cruiser 2WD hybrid: $45,750
XSE AWD hybrid: $46,250
Cruiser AWD hybrid: $48,750
Edge AWD petrol: $50,200
Edge AWD hybrid: $52,700