With manual transmissions departing Australian centre consoles at increasing speed, Kia has made the choice to continue offering a do-it-yourself option for the 2022 Sportage midsize SUV.
The Sportage joins a short list of models in the midsize SUV class still offering manual gearboxes, including the Nissan X-Trail, Mazda CX-5 and Toyota RAV4, though Kia went as far as retaining two whole grades for the fifth-gen Sportage range.
Of the 11 trim and engine combinations offered in Australia, it is the S and SX grades that offer the combination of a 115kW/192Nm 2.0-litre petrol four-cylinder with six-speed manual transmission, helping keep the price of Sportage entry to $32,445 ($34,690 driveaway), or $1000 less than the six-speed auto.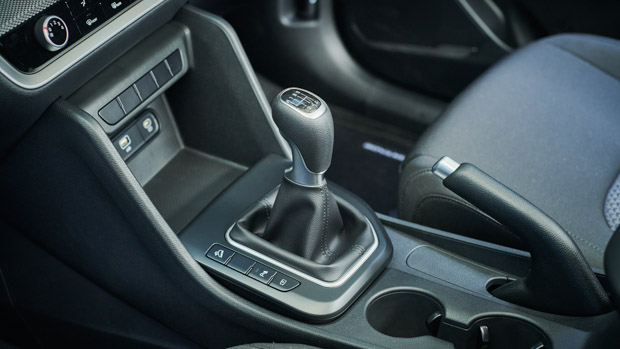 Besides keeping the entry variant affordable, Kia Australia cited other aspects that influenced the decision to retain the manual gearbox – one that's particularly notable given that Hyundai's mechanically identical Tucson does not offer a manual option. 
Retaining manual variants is partly due to continuing to offer choices where others don't, but general manager of product Roland Rivero also noted supply constraints.
The Kia Sportage, semiconductors and the manual gearbox
Speaking with Chasing Cars, Kia Australia chief operating officer Damien Meredith confirmed that while the goal was to grow Sportage market share to match 2019 levels, the initial sales target of 950 Sportage sales per month takes into account supply constraints.
These issues with supply are less likely to affect the manual transmission variants, according to Mr Rivero: "the more semiconductors there are in a variant, the more it could be prone to supply issues.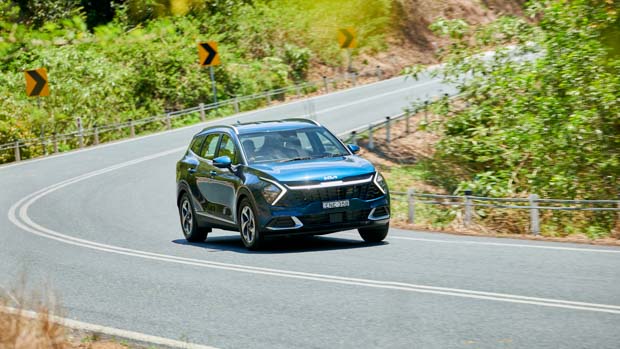 "Not that we would want to push a base trim but in some circumstances, that can become the case sometimes when they can't give you a top-of-the-range variant. So, it's about flexibility," he concluded.
Making a case for the manual
Where the development costs for a whole new manual gearbox can often be preventative in sports cars – such as the Toyota Supra – in Kia's case, the manual Sportage was being developed for the Korean market anyway. 
Mr Rivero said the choice to retain manual was "strategic in terms of not completely abandoning that transmission, and we were fortunate in that Gwangju factory is still going to build manuals, so to homologate and develop an Australian ADR compliant variant of the Korean one wasn't actually that difficult, to be frank."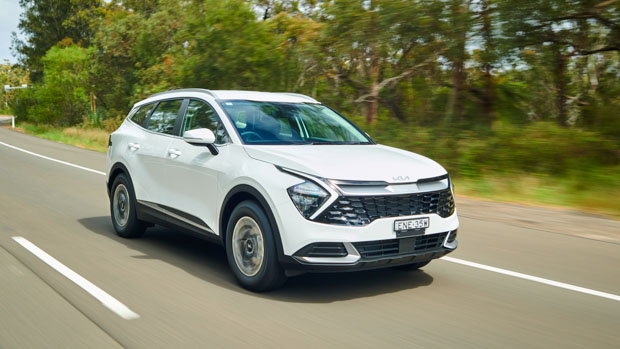 While this rings true for the new Sportage, its business case doesn't apply to many competitor models, so don't expect other midsize SUVs to start offering manual gearboxes again.
How safe is the manual Sportage?
It's worth noting that certain advanced driver-assistance systems don't interface well with manual gearboxes, which is another reason why so many manufacturers are choosing to abandon the option.
In the Sportage's case, the manual variants do lose some safety kit, including auto high-beam, blind-spot collision-avoidance assist, adaptive cruise control and rear AEB – all of which are standard on the automatic.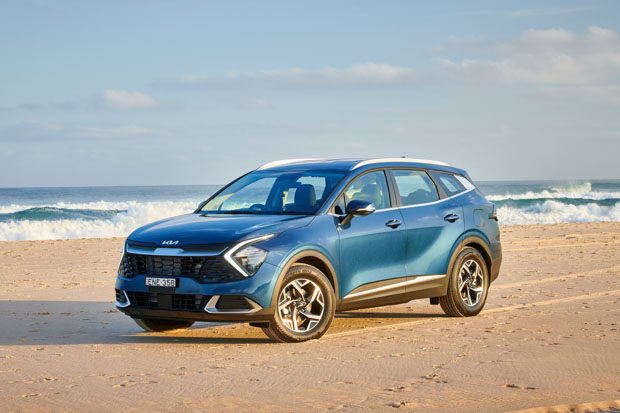 Yet, the base Sportage S manual still features blind-spot monitoring, a centre airbag and forward AEB with pedestrian, cyclist, and junction functionality.
Kia Sportage 2022: prices in Australia
All listed prices are before on-road costs, with national driveaway prices in brackets.
S 2.0 petrol manual: $32,445 ($34,690)
S 2.0 petrol auto: $34,445 ($35,690)
S 2.0TD diesel auto: $39,845 ($42,690)
SX 2.0 petrol manual: $35,000 ($37,490)
SX 2.0 petrol auto: $37,000 ($38,490)
SX 2.0TD diesel auto: $42,400 ($45,490)
SX+ 2.0 petrol auto: $41,500 ($44,490)
SX+ 1.6T petrol DCT: $43,500 ($46,990)
SX+ 2.0TD diesel auto: $46,900 ($49,990)
GT-Line 1.6T petrol DCT: $49,370 ($51,990)
GT-Line 2.0TD diesel auto: $52,370 ($54,990)