Mazda's redesigned second-generation CX-5 was revealed overnight in Europe, in preparation for its arrival in Australia in the first half of 2022.
Up until the current-generation Toyota RAV4, Mazda's CX-5 was consistently Australia's favourite SUV, right from the moment it appeared in 2012, so this midlife makeover is particularly crucial for Mazda's biggest-selling model.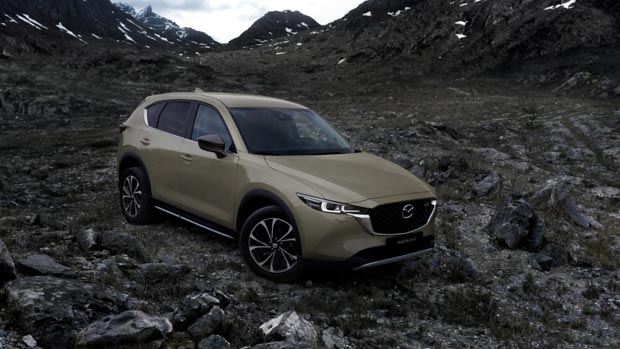 This 2022 instalment is the first major redesign for CX-5 since the second-generation model went on sale in April 2017, though Mazda has been fairly proactive with year-on-year updates to maintain the midsizer's competitive edge.
Along with the obvious exterior changes, Mazda claims to have invigorated the driving experience with a stiffer structure and retuned transmission while addressing criticisms of road noise and seat comfort.
On the CX-5's perpetual sales success, Mazda Australia managing director Vinesh Bhindi said "a focus on constant improvement and evolution has helped Mazda CX-5 remain a favourite in Australia.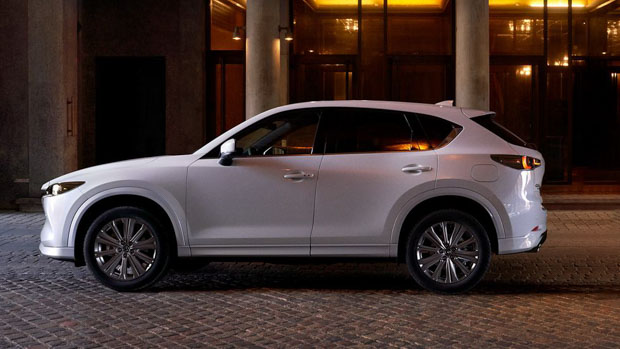 "This latest update meets customer demand for self-expression and personalisation, addressing their style and lifestyle more acutely than ever before."
How different is the 2022 CX-5?
Images of the updated CX-5 were leaked last week, though the hazy pictures of a white car captured by Autospy and Creative Trend made the changes look relatively minor.
Mazda's press images of this red example, however, demonstrate CX-5's thorough nose job. The 'Kodo' design language, first seen on Mazda's 3 small car and latterly CX-30 small SUV is referenced clearly in the new grille and neater front valance.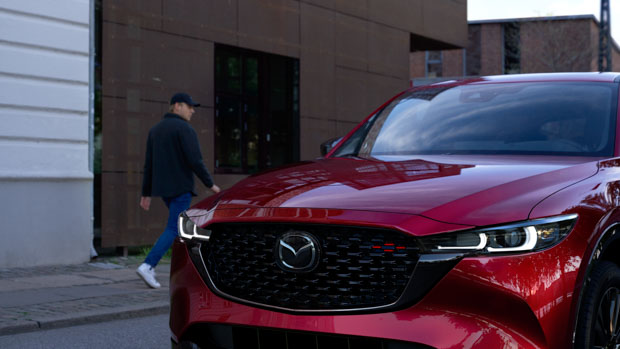 The grille also transitions more naturally into new 'tear duct' details which flow into new LED headlights, while a bunch of new alloy wheel designs complete the exterior makeover.
Moving to the rear, the alterations are less dramatic – this is clearly still a gen-two CX-5 – though the sharper LED tail-lights with rectangular lighting signatures (as per the new headlights) do amp up its visual personality.
Another difference on the 2022 CX-5 is the cladding, or rather the lack of it. According to Mazda, the high-spec Akera will adopt body colour wheelarch mouldings while other grades are to either retain the textured plastic from before or get classy gloss-black detailing.
Has Mazda changed the CX-5's interior?
Like the exterior, the basic CX-5 architecture remains inside with the attractive cocooning cabin design we're accustomed to from Mazda.
But there are some confirmed changes inside such as the inclusion of a comprehensive drive-mode selection for the first time in a Mazda product. The Mazda Intelligent (Mi-Drive) program should offer the usual Sport, Normal and Comfort drive modes, as well as the off-road mode added to CX-5 in March 2020.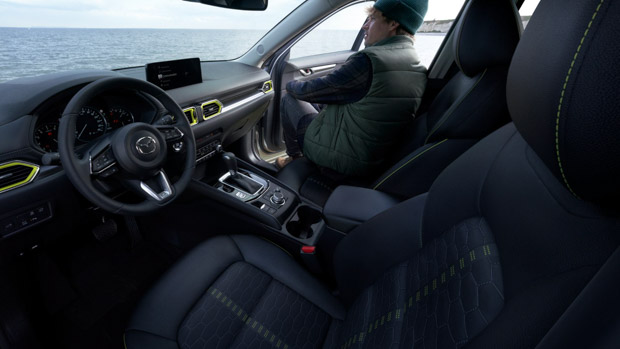 Additionally, it appears as though the entire CX-5 range will transition to the larger 8.8-inch non-touchscreen display, a change first made earlier in 2021 to top-spec models.
Finally, inside the cabin Mazda has worked on further suppressing road noise, as well as improving occupant comfort with new front seats designed to cosset the S curve in the human spine.
What has changed mechanically?
Feeding further into occupant comfort, Mazda has reportedly increased the body rigidity of CX-5, though without quantifying to what extent.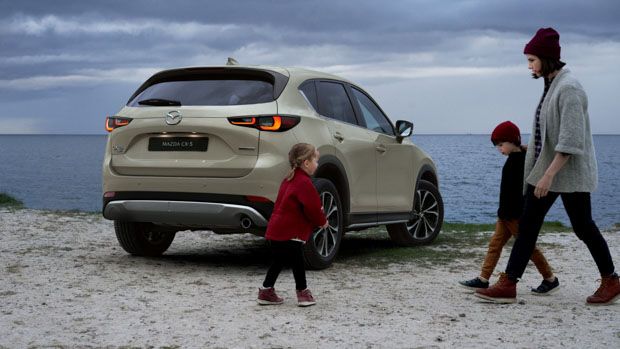 The CX-5's suspension will therefore been retuned to suit, and with a stiffer platform to work from, it should offer a more supple ride while retaining its trademark keen handling.
Pushing further toward the quest for smoothness, Mazda says it has retuned the CX-5's automatic transmission, which will presumably be a carryover six-speed torque converter unit.
As for engine options, it's likely that the CX-5 will continue with the same four engines: expect a 115kW/200Nm 2.0-litre four-cylinder petrol on base cars, with a larger 140kW/252Nm 2.5-litre four-cylinder accounting for the bulk of sales.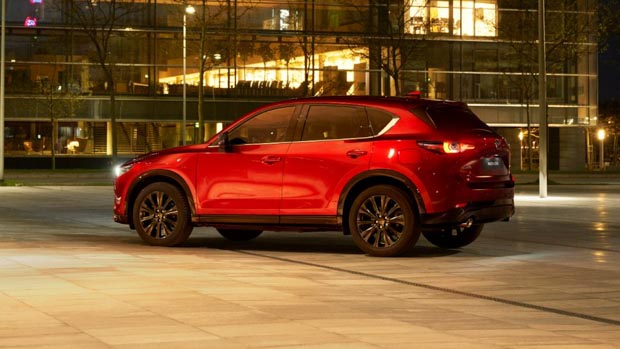 The 2.5-litre turbo-petrol engine with 170kW/420Nm is likely to remain as the flagship engine, while the 140kW/450Nm 2.2-litre turbo diesel will again provide a strong oil-burning alternative.
There's no longitudinal straight-six slated for the CX-5, however, with Mr Bhindi confirmed the current mid-sizer will sit alongside Mazda's "new generation, large platform SUVs arriving in 2022".
Given the CX-5 is transverse-engined and predominantly front-drive biased, its architecture was always going to separate it from Mazda's more upscale forthcoming models.
Further details on the facelifted CX-5, including Australian specification and pricing,will be revealed closer to its launch here during the first half of 2022.