Mazda is on the tipping point of moving itself upmarket – as evidenced by recent revelations of a rear-drive/AWD Mazda CX-50 SUV and closely related Mazda 6 launching in 2023 – but what does the brand do with hugely popular existing products such as the second-gen CX-5?
A comprehensive facelift, that's what. And it won't be far away either, with details expected to be revealed sooner rather than later, with an Australian on-sale likely for the first half of 2022.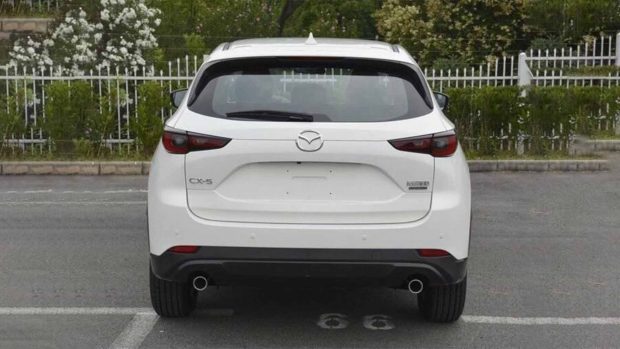 Is the 2022 CX-5 really that different?
Images published by Autospy in Korea and Creative Trend in Japan show a moderately restyled CX-5, centred around reshaped, more aggressive front and rear lighting, a restyled front bumper and a broader, chunkier front grille with thicker chrome edging. The two variants pictured also wear new-design alloy wheels.
But close inspection reveals that quite a bit has changed lighting-wise. With a dual-light signature at both the front and rear, the second-gen CX-5 finally receives the sophisticated detailing it has been crying out for since 2017.
Those square-edged front LED shapes point to the '22 CX-5 finally offering classy daytime running lights on lower-spec models. And the wider, twin-segment tail-lights give the rear end a more upmarket, more modern, and more distinctly Japanese presence – especially at night!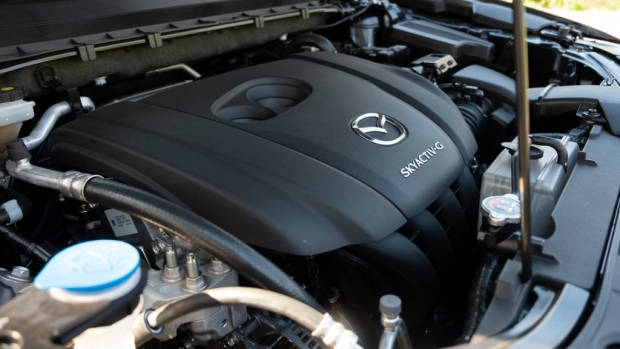 Will the drivetrain line-up change?
For Australia, expect the facelifted CX-5 to continue with its current engine line-up – 2.0-litre petrol four, 2.5-litre petrol four, 2.2-litre twin-turbo diesel four and a 2.5-litre turbo-petrol four – though potentially with finessing to outputs, emissions performance and even mild electrification.
If the 2022 CX-5 does receive any new powertrains, however, you can expect Mazda Australia to put its hand up. With the broadest Mazda model line-up in the world, there's significant precedent to indicate that whatever is on offer will become available here.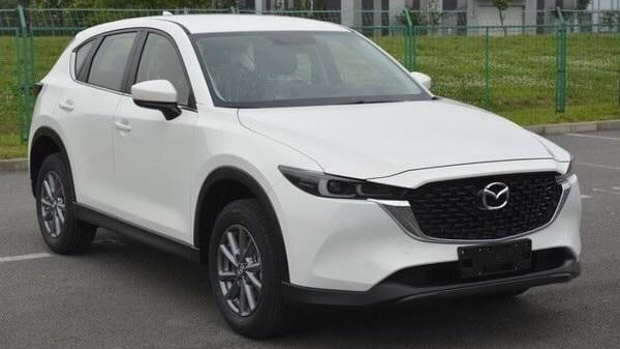 Continuous improvement makes Mazda's world go round
For at least the last two decades, Mazda has been proactive in addressing any criticisms of its product while constantly finessing, though that philosophy has been seriously ramped up in recent years. Annual model upgrades have become the Mazda norm.
Given that track record, there's little doubt that the 2022 CX-5 will have undergone comprehensive modifications to its suspension tune and improvements to its NVH (Noise, Vibration, Harshness) performance.
You can also expect enhancements to seating comfort and interior trim quality, or even potentially a new dashboard (ala Mazda 6), as well as obligatory updating of its multimedia, even though higher-grade CX-5s were gifted with the CX-30's widescreen set-up in early 2021.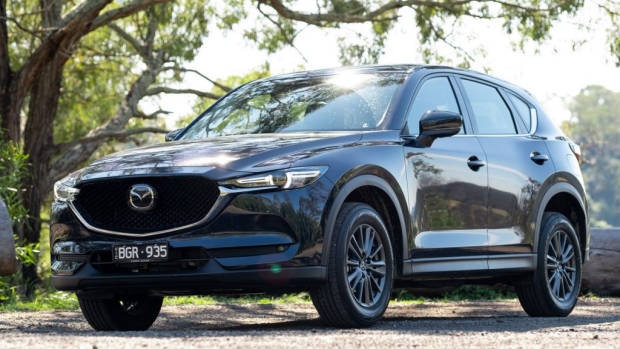 What is Mazda's medium SUV portfolio going to look like in 2023?
Based on accurate source information, this CX-5 makeover is intended to prepare the now four-year-old design to sit alongside the all-new, more premium CX-50 in Mazda showrooms once it arrives sometime in 2023.
While the CX-5 maintains a transverse (east-west) engine placement and front- or all-wheel drive, the CX-50 will be longitudinal (north-south) in layout with rear-wheel drive in cheaper variants and rear-biased all-wheel drive in top-spec models.
The CX-50 will also feature in-line six-cylinder engines with electrification at the upper end, giving the facelifted 2022 CX-5 plenty of headroom to keep delivering its medium-SUV best, sales-wise, for Mazda.