Mazda has announced the 2022 CX-30 small SUV will receive a hybrid option for the first time and the rest of the lineup will gain a series of styling touches.
The mild-hybrid system, known as the M Hybrid, fitted to the CX-30 is already offered on the related MX-30 small SUV and pairs a 2.0L four-cylinder petrol engine producing 114kW of power and 200Nm of torque with a 24-volt hybrid system.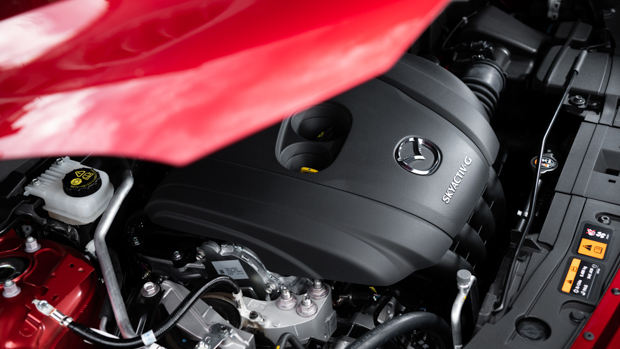 While the hybrid system is not as powerful as rivals such as the Toyota C-HR Hybrid, it still provides some fuel-saving benefits and a smoother stop-start operating in heavy traffic.
Official fuel consumption figures for the new hybrid have not been released, but the MX-30 with the same setup uses 6.4L/100km while the related CX-30 with the same petrol engine and no hybrid system drinks slightly more at 6.5L/100km.
Mazda is also offering the new M Hybrid option on the Mazda 3 hatch and sedan.
Building on the lower-spec Evolve grade the CX-30 G20e M Hybrid adds luxury items such as keyless entry and a 10-way power adjustable driver's seat.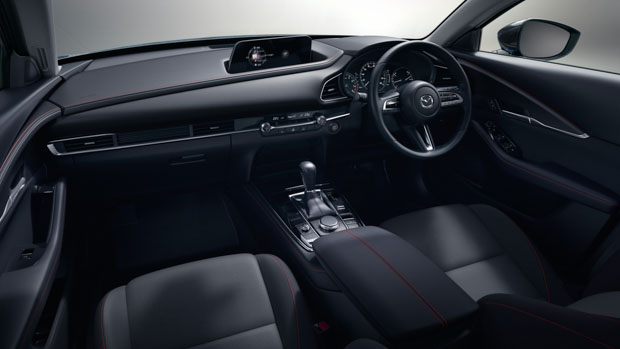 Safety features including a 360-degree camera, front cross-traffic alert, driver monitoring and front parking sensors are now included as part of the Vision Technology package.
Mazda has added a leather steering wheel to the entry-level CX-30 Pure, which was a key complaint when our contributor John Law reviewed the grade.
A new CX-30 Touring SP grade is available to buyers who select the 2.0L or beefer 2.5L four-cylinder engine which adds a unique styling package along with the aforementioned safety features in the Vision Technology package.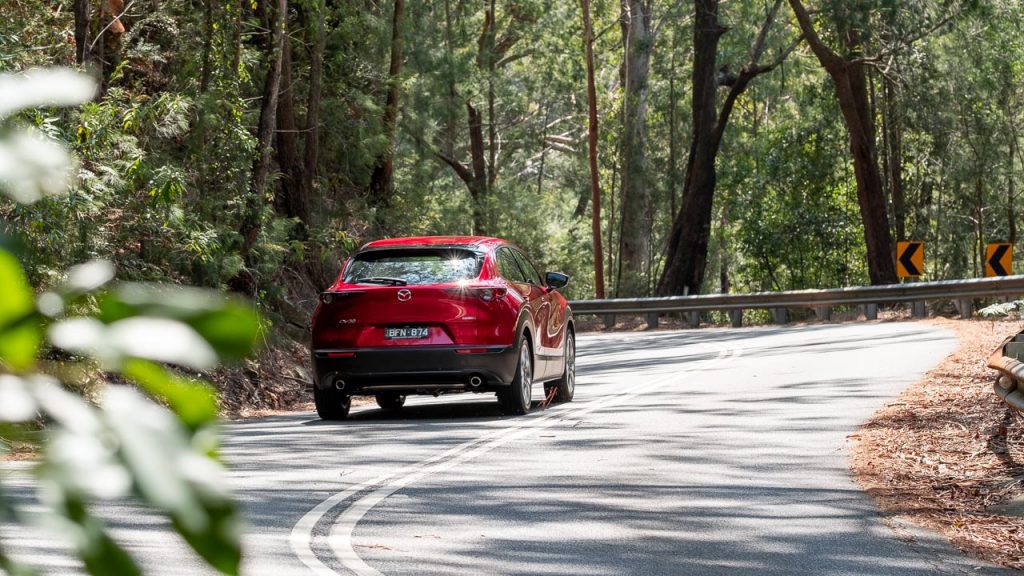 The new grade adds a burgundy leather set trim combined with black interior touches, matched with 18-inch metallic black alloy wheels and mirror caps.
Buyers opting for the top-spec CX-30 Astina with the G20, 2.0L engine choice will also receive an electric sunroof as standard.
Mazda has yet to announce prices for its updated range or when they are likely to arrive but buyers are able to preorder the refreshed models if they wish.