Those seeking a Mazda SUV with a properly cutting-edge engine will have their answer in September. That's when this Japanese marque will release the 2020 Mazda CX-30 X20 Astina AWD into the Australian market, bringing an innovative new two-litre engine to the fray that claims to combine diesel-like torque and efficiency with the response and high-revving character of a petrol engine.
That's a claim we've already tested: you can read our review of the Mazda 3 Skyactiv-X hatch over here. The same two-litre Skyactiv-X powertrain that will be released in the Mazda 3 small car next month will be slotted into the CX-30 crossover's engine bay just weeks later in September – with the biggest difference being that the CX-30 will exclusively have all-wheel-drive capability. Both cars will sport a 24-volt battery and belt-driven integrated starter motor that powers a mild-hybrid system.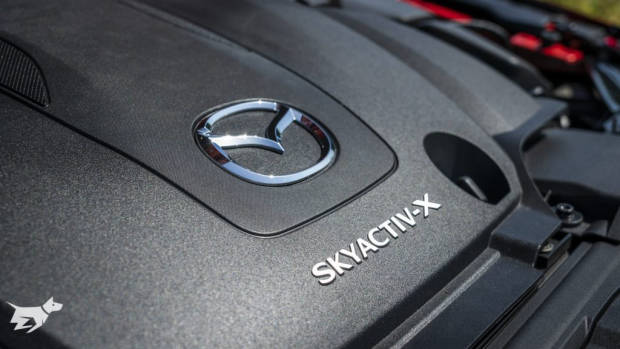 Badged X20, the new CX-30 Skyactiv-X will be based on this crossover's flagship Astina grade. The new engine will be priced with a $3,000 impost over the more conventional CX-30 G25 Astina petrol (reviewed here). The CX-30 X20 Astina AWD will be priced at $46,490 plus on-road costs, meaning the wheels will hit the road at a touch over fifty grand.
That pricing pushes the CX-30 firmly into the entry-level premium crossover market, where it will compete for aspirational buyers alongside the likes of the Audi Q3, BMW X1 and the Mercedes-Benz-GLA. In fact, you can read our comparison of the CX-30 vs Q3 vs X1 here, where the CX-30 2.5-litre petrol performed well.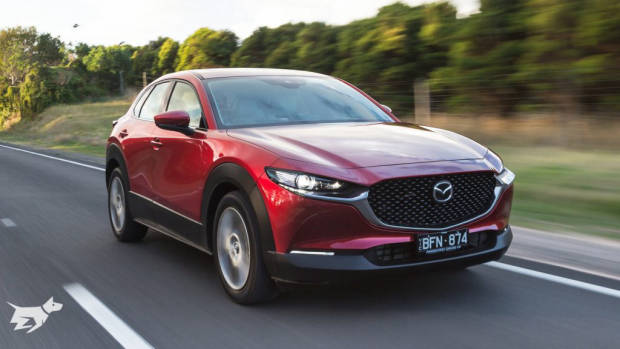 The new two-litre Skyactiv-X engine is an innovative foray in combining some benefits of diesel engine technology within a petrol motor. At low revs, the CX-30 X20 utilises diesel-esque compression ignition for stronger low-end torque. When the driver demands more power, the system seamlessly hands off to the traditional spark ignition more familiar to petrol engines.
Final power and torque figures are still being confirmed for Australia, but we expect that the CX-30 X20 will largely match the European version, which produces about 132kW/224Nm. Unlike the front-wheel-drive Mazda 3 with this new engine, the CX-30 Skyactiv-X will be all-wheel-drive only, befitting its status as the top tier variant.
The CX-30 X20 will sit atop two other petrol four-cylinder engines in the lineup: the front-drive G20, a two-litre naturally aspirated unit producing 114kW/200Nm, and the 2.5-litre G25 that produces 139kW/252Nm and is available in either front- or all-wheel-drive forms.