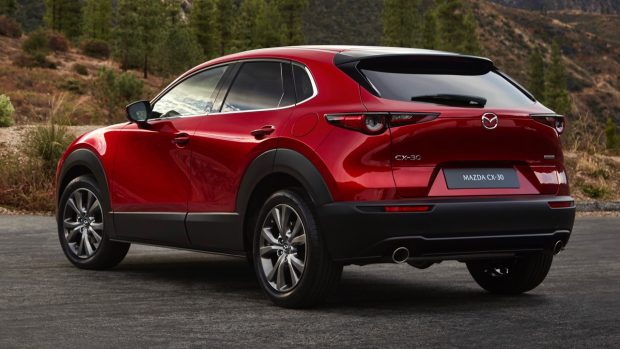 Australians will have to wait about a year for the latest Mazda SUV to arrive, as key decisions around 2020 Mazda CX-30 production and specification are still to be made. Speaking with Chasing Cars at the international debut of the new CX-30 – a small SUV that slots between the existing CX-3 and CX-5 dimensionally – Mazda Australia managing director Vinesh Bhindi said he was enthusiastic about the incoming SUV.
"We get customers who say the CX-3 is a perfect size, but we also get customers who say the CX-5 is a little bit too big," Mr Bhindi said. "With CX-30, we think we'll have a pretty good portfolio in terms of options for our customers."
While the next-generation Mazda 3 is scheduled to hit Australian roads in April, six months after its international debut at the 2018 Los Angeles Auto Show, Mr Bhindi shared that Mazda Corporation – the international arm of the company – is yet to nominate a plant to produce Australian-spec CX-30s.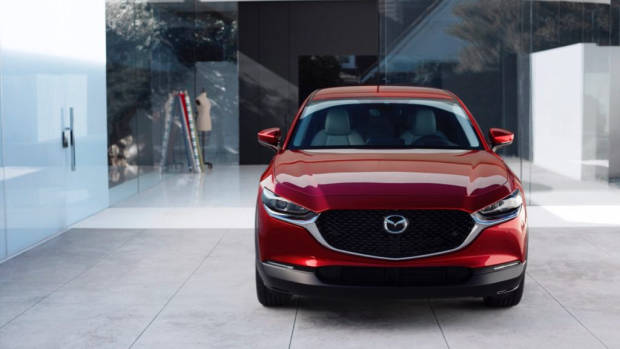 "Mazda Corporation looks at global demand," Mr Bhindi said. "Yes, Australia does a little bit better [in terms of market share], but that doesn't mean we get every product first cab off the rank."
"We're expecting CX-30 to arrive in 2020. It's making its debut today, in March [2019]. Mazda is still finalising production, where it's going to come from for our market – so there are a lot of things to be locked in, but 2020 is our best estimate."
Mr Bhindi wouldn't nominate a more specific period in 2020 for the CX-30's Australian arrival, but he did share that "there is still a year to run" in response to several specification-based questions.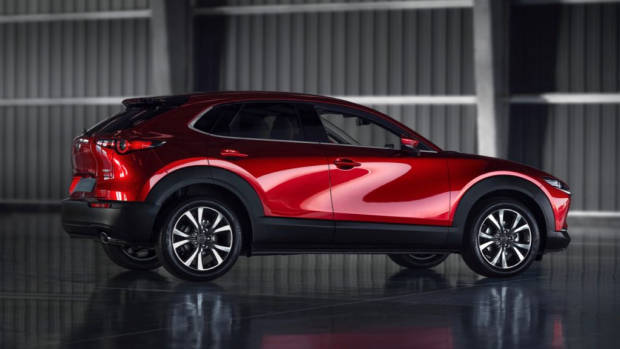 The CX-30 will add additional firepower to Mazda's hugely popular small and midsize SUV offer in Australia, where the 4.28m-long CX-3 and 4.55m-long CX-5 hold second place and first place respectively in their segments.
"We see this as an opportunity. There is some demand from our customers for something in between [the CX-3 and CX-5]. Our strategy is to offer options to customers, not just in nameplates, but also within those nameplates," Mr Bhindi said.
How the CX-30 will be positioned in Australia: early indications
The recent announcement of Australian pricing for the 2019 Mazda 3 showed that Mazda are comfortable with moving the positioning of their products a little higher, pricewise, if there is clear value on offer. It's likely the CX-30 will follow the 3's lead in running without a price-leading base model.
"As we said with Mazda 3, where we are positioning it and pricing it, we are targetting our core customers," Mr Bhindi said. Only ten per cent of Mazda 3 sales in 2018 were for the price-driven base grade, with the 'core' buying into the midrange.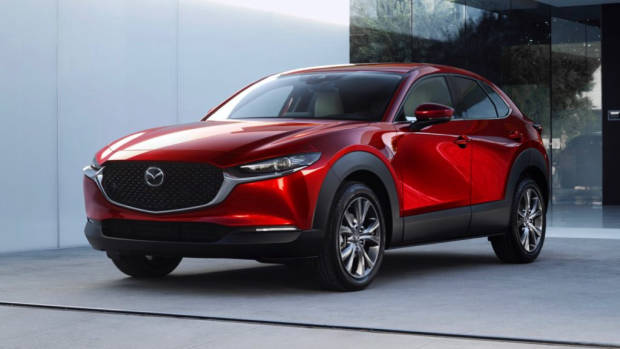 "I'm sure that is what we are likely to do with CX-30 – but it is too early to give details as to what [the range or specific price points] will look like."
Asked whether the CX-30 could be thought of as effectively an SUV version of the new Mazda 3, Mr Bhindi was clear. "No – it's not a third body style for Mazda 3, but it is an SUV alternative for that segment, and for those buyers."
Mr Bhindi continued: "When consumers come into the showroom, they come in looking at all the options – whether that is practicality, size, or things like sitting higher up. Some people say that hatches match their personality, or sedans. As long as we have options, then we have opportunities with those customers."
Early indications of engines and specs for the Australian CX-30
While Mr Bhindi and Mr Doak were at pains to point out that we are a long way off specific detail of the Australian CX-30 specification, there are indications of what will be offered.
At the CX-30's debut, the only specifications confirmed relate to the European version of the CX-30 – some of which will be offered on the Australian car, and some will not. Sonia Singh, Mazda Australia's public relations manager, pointed out that the European 2.0-litre Skyactiv-G engine uses partial hybridisation – a system not currently offered for the Australian market.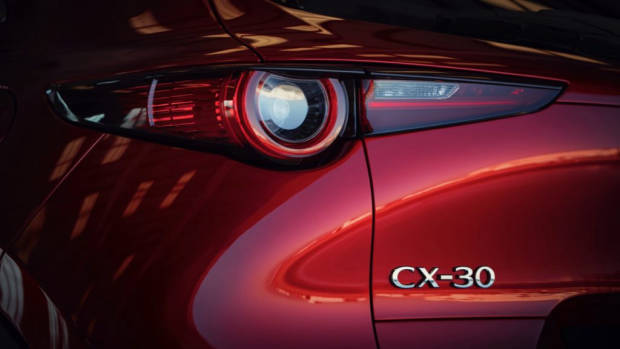 "If our objective is to give choices, the [CX-30 Australian] lineup will have to reflect that," Mr Bhindi said. He affirmed that Mazda's "going-in proposition" for planning the CX-30's lineup is to have a broad range of grades, akin to the CX-3 and CX-5, which
So, what engines will come to Australia for the CX-30? "We'll look at what is available, and we'll decide on what we will take. Today, you've seen the specs that are available in Europe, so they are an option to us," said Mr Bhindi.
The European engines are the aforementioned 2.0-litre naturally aspirated petrol four-cylinder with Mazda's M Hybrid system, and a 1.8-litre turbo diesel four-cylinder that is available in the CX-3 in Australia.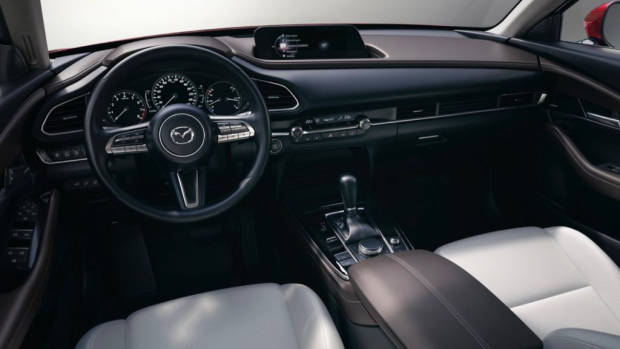 It is likely a diesel CX-30 will come to Australia, despite the oiler contributing just one per cent of CX-3 sales. "Diesel in CX-5 does much better than diesel in CX-3," Mr Bhindi said [it accounts for 12% of sales in CX-5]. "I think there is a correlation on size and purpose about whether diesel will fit in with a lineup." Based on that proposition, the CX-30 could deliver around 6% diesel volume.
Mazda Europe have confirmed that the forthcoming Skyactiv-X supercharged petrol four-cylinder will be available in the CX-30 at a later date, and it is also likely this engine will be offered in the Australian CX-30 range. But when will that be?
"We'll bring out Skyactiv-X with Mazda 3 toward the end of 2019," Mr Bhindi said. Given the CX-30 won't launch in Australia until some time in 2020, it is possible that the launch range will include Skyactiv-X which will have been available on 3 for several months – but that's no sure thing, Bhindi says. "We'll decide what CX-30 looks like in terms of lineup and whether Skyactiv-X is an option. We want to explore it, and bring it to market."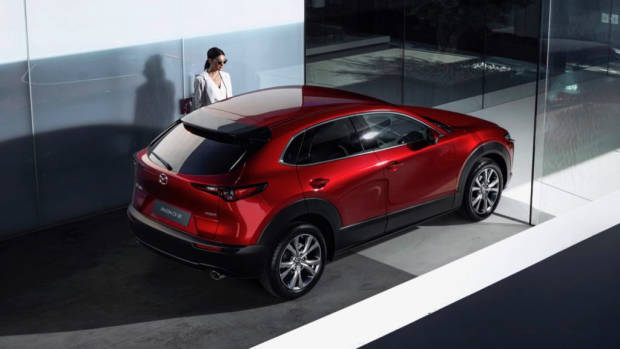 All-wheel-drive is also on the table for Australia, with Bhindi stating that "AWD is something we offer in CX-3 and CX-5, so if that's what the consumer wants, it's in our options."
Indications of pricing were firmly off the table of our interview, though, with Bhindi and Doak unwilling to speculate even on whether the price would slot between CX-3 and CX-5 to match the CX-30's dimensions – but we'd guess the CX-30 will be priced between the high $20,000s and the low $40,000s.
CX-30 a new addition, rather than a CX-3 replacement
Both Bhindi and Mazda Australia marketing director Alastair Doak enthusiastically backed a future for the CX-3, though, confirming that the CX-30 would not replace the smaller CX-3 long-term.
"We think there is still an opportunity in the CX-3 size," Mr Bhindi said. "If you look at [CX-3's] performance, it has very quickly established itself as one of the leading models in that segment. We have customers still demanding that size, because it fits their lifestyle – not too big, but still an SUV."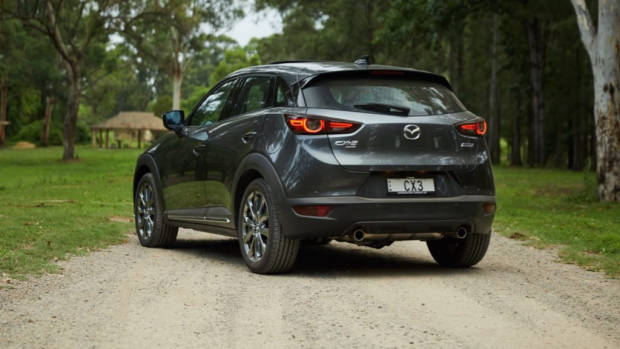 The smaller CX-3 will not be replaced by the new CX-30.
The CX-3 is routinely the second-most popular small SUV in Australia – the market segment the CX-30 will also slot into on its arrival in 2020. That said, CX-3 sales are currently down around 20% year-to-date despite a recent facelift that hit the market in September 2018.
The current generation of CX-3 "will be around for a while," Mr Doak said. Quizzed about whether a further facelift is possible before the current first-gen CX-3 is replaced, Mr Bhindi suggested only that "it's got a fair bit to run, so it's probably a little early to say."
The Mazda CX-30 goes on sale in Europe in the second half of 2019 and should arrive in Australia in 2020. You can read more about the CX-30's European details on site and see a detailed video walkaround in the next day by subscribing to the Chasing Cars YouTube channel.