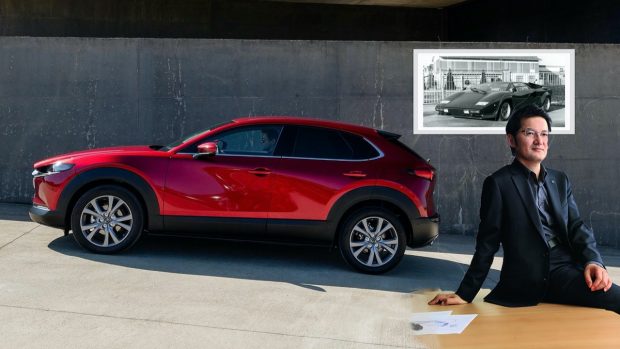 Ryo Yanagisawa, the designer of the 2020 Mazda CX-30, knew he had to design cars when he saw the Lamborghini Countach and the Ferrari Testarossa.
"It's an old story – when I was a small kid in Japan, there was this supercar boom at the time" Yanagisawa told Chasing Cars at the Australian launch of Mazda's new small crossover.
This period – the mid-eighties – saw a resurgence in high-end sports cars that were innovative mechanically and aesthetically. With new hard-edged, wedge-like shapes, the Countach and Testarossa defined the period.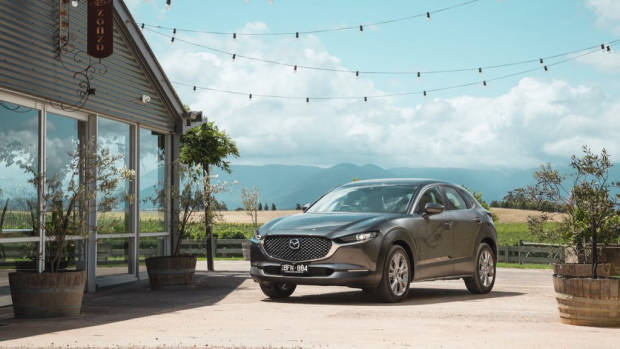 It was also a time that saw a group of Italian car designers – Leonardo Fioravanti, who penned the Testarossa among many other Ferraris, Marcello Gandini, who was responsible for Lamborghini, and Giorgetto Giugaro, who in the same period had unleashed the similarly-shaped BMW M1.
"Those vehicles were so popular among the kids in Japan, back then. I really loved the Countach – so I just wished that I could design that kind of vehicle," Yanagisawa related from his time spent growing up in Tokyo's semi-rural western district.
An owner of the rotary-engined Mazda RX-8, Yanagisawa followed Gandini into the design profession, with the new CX-30 being his third credit as chief designer at the Hiroshima-based manufacturer.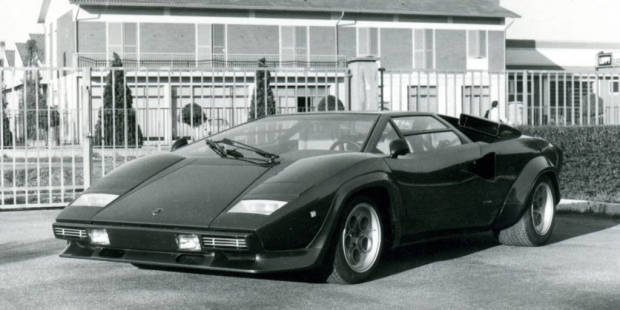 With the CX-30 landing in the popular small SUV segment, competing with the Volkswagen T-Roc and Toyota C-HR, the C-segment crossover is likely to be Yanagisawa's most commercially important design to date.
His previous stints as chief designer were on the Mazda 2 light hatchback, and before that, as the head designer of Mazda's BT-50 utility. The BT-50 emerged from Mazda's previous collaboration with Ford – and both the Mazda ute and the corresponding Ford Ranger were designed in Melbourne.
Mazda, which is known for its focus on sophisticated forms, allows its designers more leeway for creativity than many of its rivals, largely thanks to the expert abilities of their craftsmen in realising unusual shapes in the metal.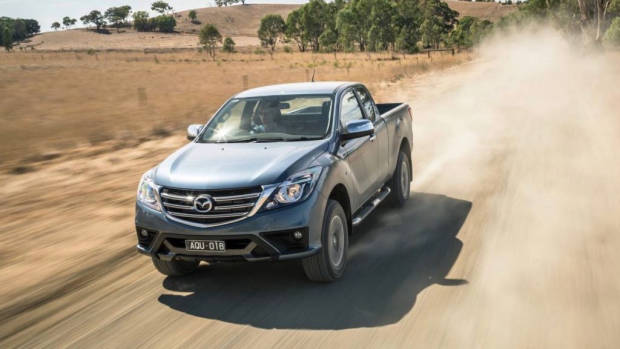 However, while Mr Yanagisawa was based in Melbourne for a time, his design inspiration is firmly planted in Japanese concepts of beauty that is subtly revealed over time.
"I was concerned about how we should show light and shadow as art – that is something we really focussed on in designing the CX-30. That kind of work started from the RX-Vision and Vision coupe [concepts]," he says.
The interplay of light and shadow on the CX-30 is mainly seen through the vehicle's unusual side profile metalwork which bears no crease lines at all – but a gradual bend in the panels grabs light from around the car and creates an inverse shadow. The effect in reality can be quite beautiful, depending on the surrounding environment.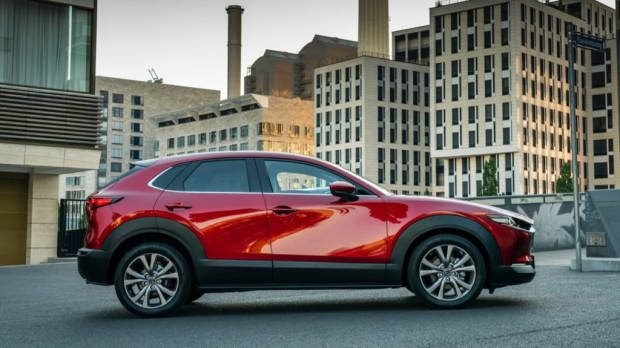 Organic shapes are in vogue at Mazda, standing in sharp contrast to the hard edges and bulky forms used by most other makers for their SUVs.
"Each [manufacturer] creates different styles," Yanagisawa says. "Using crisp lines is something that is easy to understand. What we are doing is not using such crisp lines, but somehow expressing the beauty of art."
"It may be difficult to understand the beauty of it, but we try to express the essence of it using these basic proportions. It doesn't matter what category of car it is – this [style of design] is something perpetual in terms of the beauty of the proportions."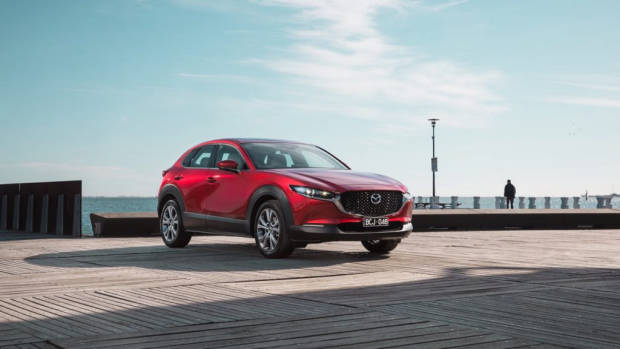 Mr Yanagisawa studied at Tokyo's Tama art school before joining Mazda in 1991. At university, he was most interested by the idea of human-centric design philosophies that blended in visual flair.
"Architectural structures don't directly influence my work, but personally, when I was a student, I learned about the Bauhaus. There is strong tension in that architecture, and I like that kind of thing," he points out.
In Bauhaus thinking, form follows function – with buildings naturally guiding their inhabitants in how to navigate and use them. The same concepts feed into Mr Yanagisawa's work here.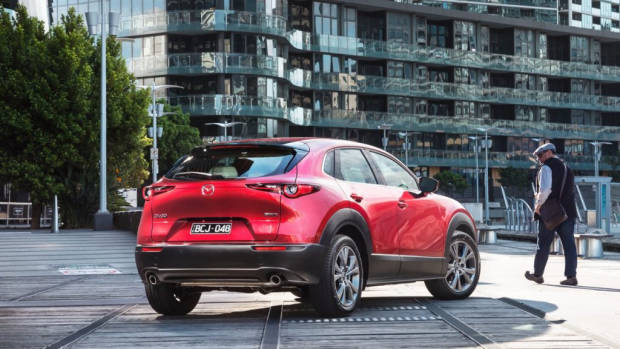 "The CX-30 is a vehicle that will be used by families – so it should be more practical. That's somewhere we made sure we differentiated from [the related Mazda 3]," Yanagisawa says. He points out the accommodations made to heighten the rear roofline without visual weight, and the measures to add rear legroom and cargo space.
One of the CX-30's most controversial design elements is the use of black cladding around the lower portion of the body. Plastic cladding is a common trope in crossover design, but the CX-30's ratio of cladding to paintwork is higher than most.
Mr Yanagisawa says it helps to lighten the appearance of the car and prevent the CX-30 from looking too "chubby" – though he understands some would prefer body-coloured panels there.
So, should we expect to see Yanagisawa's design filtering through different Mazdas – including the new BT-50 ute, to be revealed this year?
"I think it's possible to apply this new iteration of Kodo [broadly]," he says. "Of course – we need to think about how to apply these things case by case."