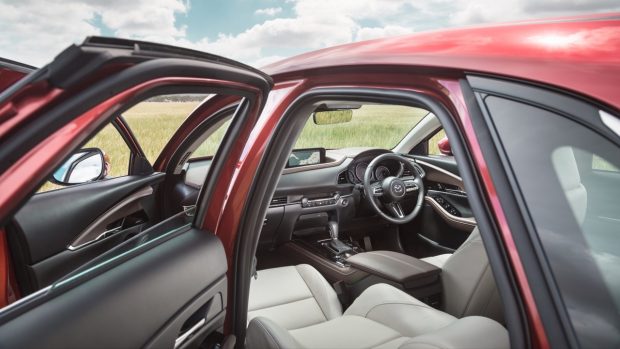 Few people would have suggested that Mazda needed another crossover to sit between the CX-3 city SUV and the uber-popular CX-5 midsizer – but extensive research conducted by the Hiroshima-based brand, and by their Melbourne-based Australian office, suggested just that.
Enter the 2020 Mazda CX-30 – it's officially a small SUV, but it tidily splits the difference between the CX-3 and CX-5, offering the easy parkability of the former with cabin space remarkably close to the latter. Oh, and it's not a CX-4 because Mazda already sell a car under that badge in China, and nowhere else.
Once you've accepted the name, the rest of the car goes over well, as we discovered in our first drive of the CX-30 in Germany and our test of the CX-30 Astina on Australian roads this month. You'll shortly be able to read more in a comparison of the crossover with some key rivals.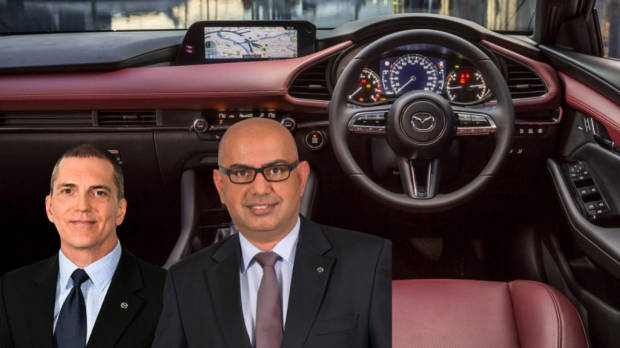 Vinesh Bhindi, Mazda Australia's managing director, and key lieutenant Alastair Doak, head of marketing at the brand, are bullish about the CX-30's chances in Australia, predicting it will jump to about 800 sales a month at first.
"If you sit in the CX-3 and the CX-5, you will see that there is a natural step between them, like there always has been between a Mazda 2 and a Mazda 3 – so to us, it is quite straightforward," Mr Doak told Chasing Cars at the CX-30's local launch in Victoria.
"When we did the research around [the CX-30 and the CX-3] 18 months ago, there was in fact not a huge amount of cannibalisation between the two, because they talk to a slightly different customer. We are very confident that both will live naturally together," says Doak.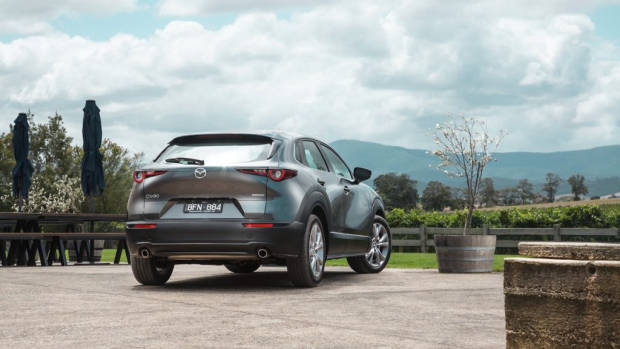 The marketing boss suggests that the diminuitive CX-3 will continue to be a first car of choice for some, as well as being a popular downsizer vehicle for those wanting maneouvrability in the city coupled to a higher driving position.
"The CX-30 is very much like a Mazda 3 buyer – a bit older, a bit more money [to spend], maybe a couple – probably kids and those sorts of things are a little bit down the track, but thinking that we could with this car. They may have a dog, they may have a mountain bike in the back.
Arriving in Australia with two petrol engines – a 2.0-litre and a larger 2.5-litre that was included at the behest of North America and Australia – the CX-30 initially runs without any sort of electrification. By contrast, the rival Toyota C-HR is available with a hybrid drivetrain.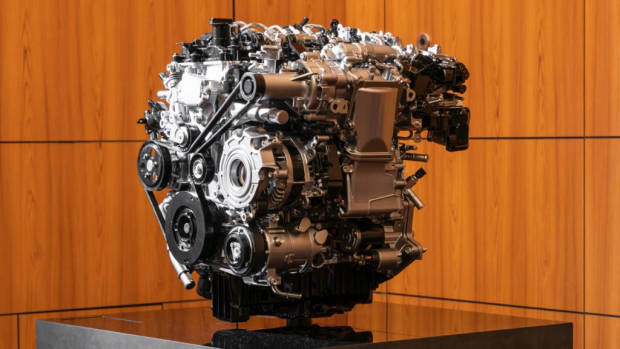 Mazda have confirmed that the forthcoming 2.0-litre Skyactiv-X powertrain will arrive with mild hybrid technology in Australia, with extended start-stop functionality, while the option of adding mild hybrid tech to today's base two-litre is a further possibility.
As for whether Australians can expect a beefier series-parallel hybrid system like that seen in Toyota vehicles, Mr Doak was tight-lipped. "That would be telling!," he says.
Toyota's C-HR hybrid ($36,440) lists combined petrol consumption of 4.3L/100km, while the CX-30 in two-litre guise claims fifty per cent higher consumption – at 6.5L/100km.
The Skyactiv-X engine will likely better the CX-30's fuel consumption – but it won't be arriving before the last months of 2020. Australia's production allocation of the new Mazda powertrain has slipped back from initial estimes.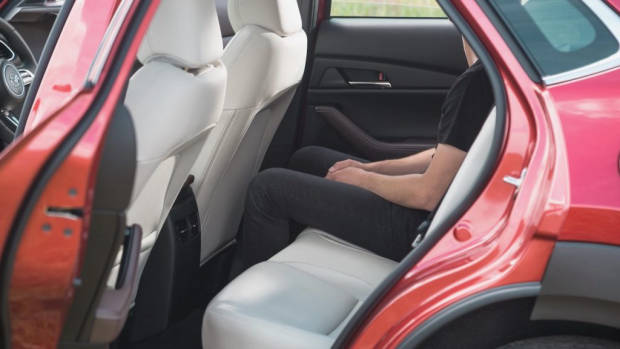 Now, an arrival "towards the end of the year is where our planning is, but exact dates and timings – we will tell you once we have locked in production and arrival times," says Mr Bhindi. The Mazda 3 with the new engine, tested here, will arrive first, with the CX-30 Skyactiv-X following a few months later.
"What Mazda Corporation decided to do was focus on Europe, and that is what they have put their efforts in [with Skyactiv-X]," Bhindi explains. "Given the changes in regulations and penalties [in the EU], that became their focus market, but we will get it soon after. We are okay with that."
The CX-30 arrives with a high standard of safety technology, though some sophisticated items like a 360-degree camera and front cross traffic alert are reserved for an optional $1,500 Vision package, except on the top-shelf Astina where it is standard. The situation is similar for Mazda 3 buyers, who have taken up the option at a higher rate than expected.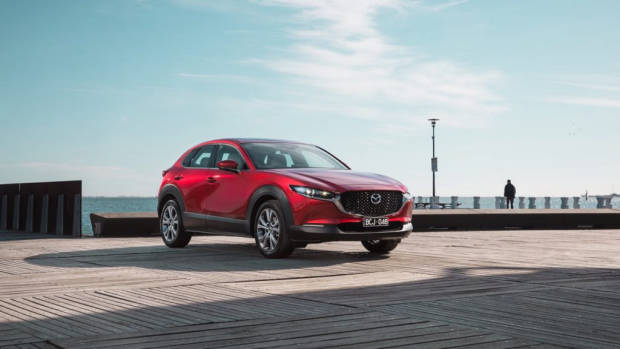 "Even since November, the take rate [on the Vision package] has improved again. It's now pushing 25% on the Mazda 3. We expect it to be similar or even higher on this car, and we're very happy with that… we think it's a great value proposition. It wasn't that long ago that we were doing [just] accessory front parking sensors, which are part of this pack, for $700, and you get a hell of a lot more than that now, with the 360 degree camera, and other things."
Mr Doak indicated that if the take-up rate hit higher than 50%, a rationalisation would be considered to include the full technology suite further down the range.
The CX-30 is now in dealerships with two engines and four trim levels, with front-wheel-drive and all-wheel-drive configurations available.